What Halle Berry Really Did With Her Razzie For Catwoman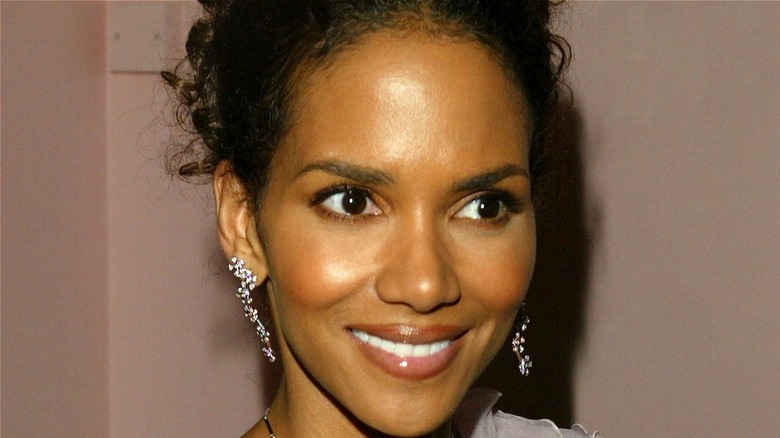 Dave Hogan/Getty
Halle Berry is undoubtedly a renowned actress — working since the late 1980s, she has taken on an abundance of memorable roles, including a few that have led to prominent awards. In 2000, she won the Outstanding Lead Actress in a Limited Series or Television Movie Emmy for "Introducing Dorothy Dandridge" and in 2002, she won the Lead Actress Oscar for her role in "Monster's Ball." With the Oscar, she became the first Black woman to win the award for a leading role (per Biography).
The Oscars and the Emmys are not the only award ceremonies that have given Berry recognition though. In 2005, she attended the Razzie Awards — the awards for the worst of film — and won the prize for Worst Actress for 2004's "Catwoman." As one of the few actors who actually show up to accept their Razzie, Berry said during her Razzie acceptance speech, "I want to thank Warner Bros. for casting me in this piece of sh**, god-awful movie" (via MTV.com).
Berry has also continued to be a good sport about the Razzie win over the years — just recently, she told Entertainment Weekly, "For me, it was one of the biggest paydays of my whole life, which, there's nothing wrong with that ... I don't want to feel like 'Oh, I can only do award-worthy stuff.' What is an award-worthy performance?" However, despite her mature outlook on the whole experience, she didn't exactly display the Razzie alongside her Oscar — here's what she really did with it.
Berry burned her Razzie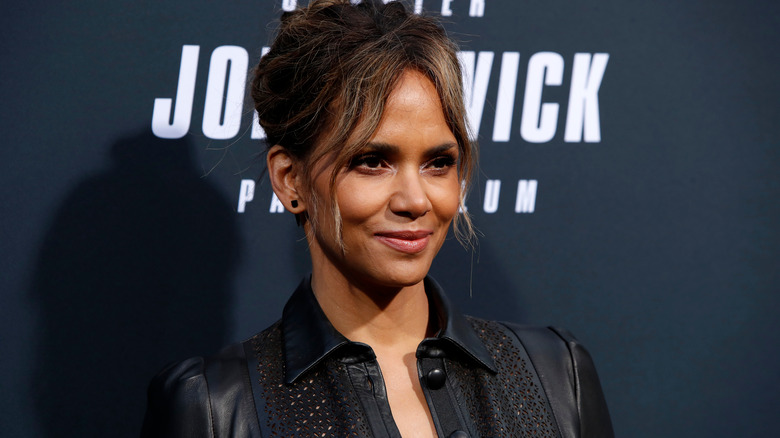 Kathy Hutchins/Shutterstock
In a recent video interview for Vanity Fair, Halle Berry breaks down her career, from 1989's "Living Dolls" to her recently released "Bruised," the latter of which also marks her directorial debut. Naturally, she also discussed "Catwoman" and what it felt like to received an award for being a bad actor just a few years after her historic Oscar win.
Berry said, "I went to the Razzie [Awards] because I feel like we all take ourselves so seriously. If we get an award, if we get the Oscar, we somehow are made to feel like we're somehow better than everybody else, but we're really not. You were just chosen that year by your peers, and you were acknowledged for doing what they considered stellar work ... If you find yourself face to face with a Razzie, does that mean you're the worst actor there ever was? Probably not. You just got the piss taken out on you that year by a group of people that can."
Berry also revealed the hilarious thing she did with her Razzie statue — and it certainly wasn't finding a nice place on the self for it. As she concluded, "So I went there and made fun of myself. I had a great time and then I set that thing on fire. That's what I did!"