The One Role That Changed The Course Of Halle Berry's Career Forever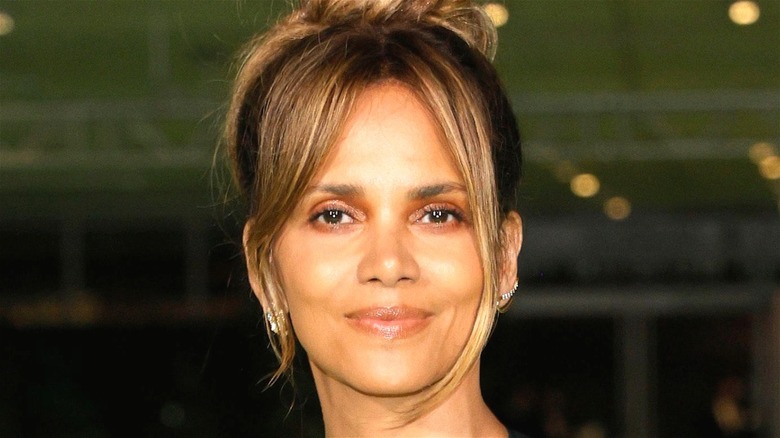 Amy Sussman/Getty Images
Halle Berry has been one of Hollywood's biggest, most beloved stars for a good three decades now. Ever since her breakout role in the 1992 Eddie Murphy rom-com "Boomerang," and following on through memorable performances in the 1990s and 2000s in films like "Bulworth" and "Die Another Day," moviegoing audiences in the U.S. and elsewhere have been ride-or-die for the Cleveland-born actress — a devotion that continues to be reflected to this day. Just look at the recent success of her work in films like "John Wick: Chapter 3 – Parabellum" and "Bruised."
But if we were to pinpoint the exact moment in which Halle Berry went from up-and-comer to bonafide Hollywood royalty, there is one particular movie that stands out. The performance in question, and the reception to it, wrote Berry's in the entertainment history books. At the same time, the effect it had on the course of her career wasn't exactly what you might expect. We're referring, of course, to her Oscar-winning turn in 2001's "Monster's Ball."
Halle Berry made history with Monster's Ball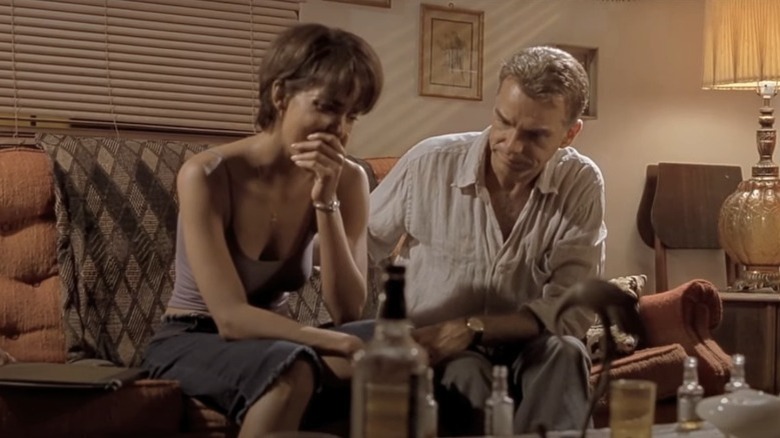 Lionsgate
In 2001, Halle Berry was still in the "rising star" phase of her career. By then, she'd become a household name thanks to the "X-Men" franchise, and proven her chops in acclaimed roles like the lead in the 1999 television biopic "Introducing Dorothy Dandridge" — which won her a Primetime Emmy. But Hollywood still owed her a worthy big-screen showcase.
Sure enough, a showcase finally came via the Lee Daniels-produced, Marc Forster-directed 2001 film "Monster's Ball." A dark romantic drama about the burgeoning relationship between a corrections officer (Billy Bob Thornton) and the widow of the last man he executed, "Monster's Ball" starred Berry as Leticia Musgrove, a financially challenged waitress and mother who, much like Thornton's Hank Grotowski, acted abusive towards her son, struggled with crushing grief, and felt mostly adrift in the world.
Although controversial for its handling of racial themes and heavy sexual content, the film allowed Berry to display the full range of her acting chops. She earned across-the-board raves for her performance — leading to an Academy Award nomination for Best Actress, the seventh ever for a Black performer. Then, after sweeping every award in the season, she went ahead and made history by becoming the first Black woman to actually take home the statue for Best Actress.
Winning an Oscar didn't improve Berry's career overnight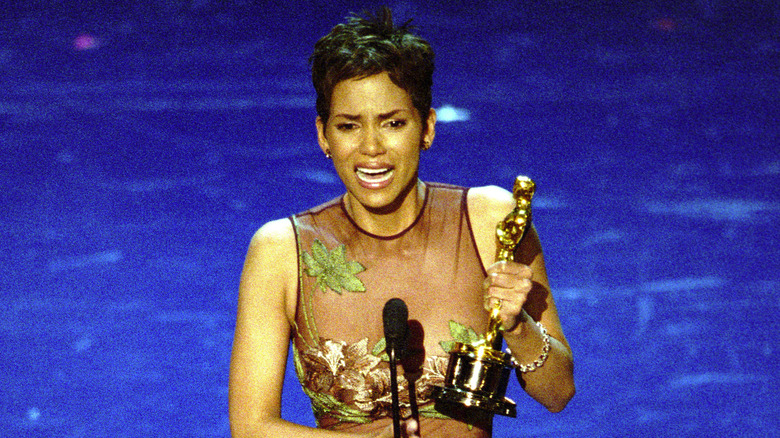 Getty Images/Getty Images
As Halle Berry recently told Variety in a profile, the experience that followed her historic Oscar win was bittersweet. On one hand, of course, it was a Best Actress Oscar, and, as she made a point of noting in her acceptance speech, the moment seemed bigger than herself: "This is for every nameless, faceless woman of color who now has a chance tonight because this door has been opened," she said, through tears, after dedicating the award to previous Black trailblazers in the category.
But the years that followed were not exactly a victory lap — neither for Berry, nor for Black women in the industry more broadly. For instance, when she told Revlon chief Ron Perelman that she expected a higher pay for her ad campaigns now that she was an Oscar winner, Perelman "'turned purple' with rage and stalked off" (via The Telegraph).
"I think it's largely because there was no place for someone like me," the actress told Variety. "I thought, 'Oh, all these great scripts are going to come my way; these great directors are going to be banging on my door.' It didn't happen. It actually got a little harder. They call it the Oscar curse. You're expected to turn in award-worthy performances." Berry's appearance in the notorious 2004 flop "Catwoman" didn't help, as many previous "supporters" suddenly turned to reveling in her supposed decline.
Worse yet: In the years since — 20, if you're counting — not a single Best Actress Oscar winner has been anything other than white.
Berry feels ambivalent about the legacy of her Oscar win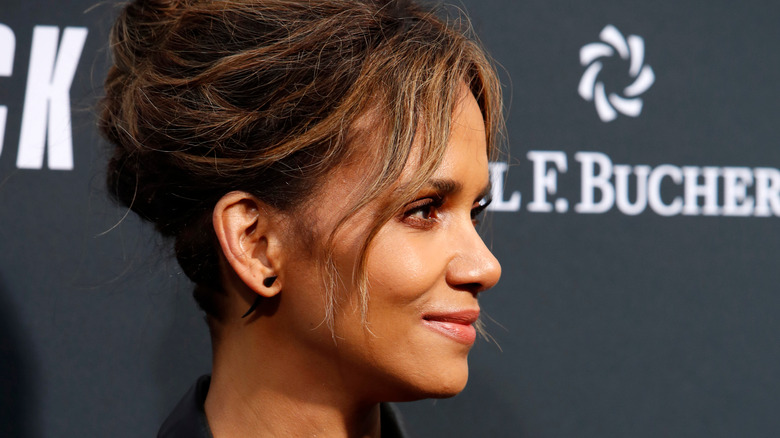 Kathy Hutchins/Shutterstock
The whiplash of standing on top of the world, only to find that little change had actually been spurred in the industry, prompted Berry to describe her Oscar win as "one of my biggest heartbreaks" to Variety. "The morning after, I thought, 'Wow, I was chosen to open a door,'" the actress confessed. "And then, to have no one ... I question, 'Was that an important moment, or was it just an important moment for me?' I wanted to believe it was so much bigger than me. It felt so much bigger than me, mainly because I knew others should have been there before me and they weren't."
To be sure, the Oscar win crowned Berry as one of the leading actors of her generation, and made sure her name would always be mentioned in the annals of film history. But, much like Dorothy Dandridge, who became the first Black Best Actress nominee in 1955 with "Carmen Jones" only to get left by the wayside again in Hollywood, Berry learned that, "Just because I won an award doesn't mean that, magically, the next day, there was a place for me." 
In the years that followed, in fact, Berry found herself "just continuing to forge a way out of no way."
Best Actress is still overwhelmingly a white women's game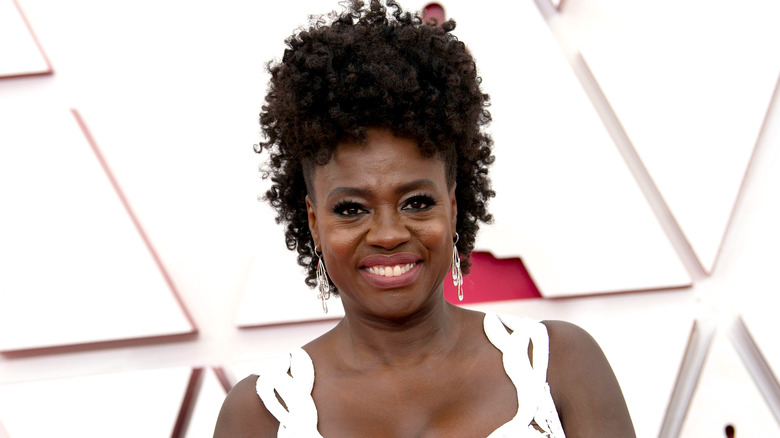 Handout/Getty Images
Following Berry's win, the Best Actress category did technically become more open, in the sense that more Black actresses got nominated in a shorter span of time — seven in just under two decades. The 2020 edition, in particular, brought with it a major milestone: Viola Davis became the first Black woman to be nominated for Best Actress twice (thanks to "Ma Rainey's Black Bottom"), following her nod for 2011's "The Help."
And yet, Davis ended up as an also-ran on both of those occasions, even after being tipped as a frontrunner for most of the respective award seasons. She wasn't the only one: In 2009, Gabourey Sidibe had the critical support and the breakout-star narrative to win for "Precious," but lost to Sandra Bullock for "The Blind Side." And let us not forget the countless acclaimed performances that weren't even nominated, such as Lupita Nyong'o in "Us."
As Berry herself put it to Variety, "I thought there were women that rightfully, arguably, could have, should have. I hoped they would have, but why it hasn't gone that way, I don't have the answer." 
We don't, either — but, as ever, we continue to hold out hope that the Academy and the industry at large will learn to do better by Black women.