TWD: World Beyond Boss Talks Season 2's Bittersweet Ending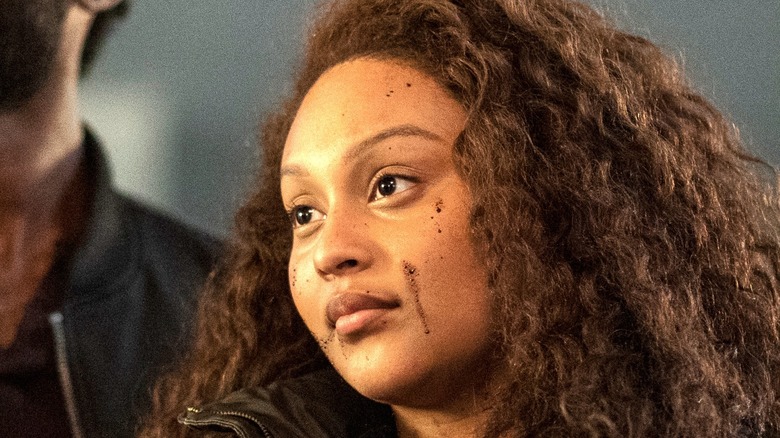 Steve Swisher/AMC
In October of 2020, AMC's "Walking Dead" universe grew a little bit bigger with the introduction of "The Walking Dead: World Beyond." The spinoff series features a group of teenagers at its center, all of whom, due to their young ages, have lived virtually their whole lives in the apocalyptic conditions unleashed on Earth in the wake of the zombie virus' spread.
In November 2021, just a little over a year after the series began, AMC aired the final episode of "World Beyond," concluding its second season and teasing some new developments for the "Walking Dead" universe in turn. In effect, the "World Beyond" finale marks both an end and a new beginning for the majority of its primary cast of characters. For example, Jadis (Pollyanna McIntosh) — a character originally from the mainline series introduced in Season 2 — asserts control of the Civic Republic Military, which should prove significant should the CRM reappear in future "Walking Dead" stories.
In the wake of Season 2's conclusion, "World Beyond" showrunners Matt Negrete and Scott Gimple spoke to Entertainment Weekly about the show's final moments. During their interview, Gimple shared his perspective on the series finale, and particularly why it left many of its characters' futures so open-ended.
The protagonists of World Beyond are small pieces of a larger whole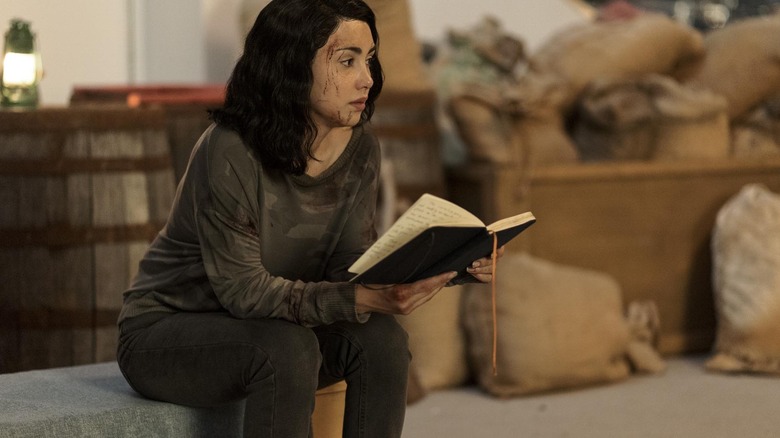 Steve Swisher/AMC
EW interviewer Dalton Ross broached the subject of the largely open-ended conclusion of "The Walking Dead: World Beyond" by asking Scott Gimple directly about the decision to restrict the amount of closure provided by the finale, citing the futures of characters like Silas (Hal Cumpston) and Kublek (Julia Ormond), for example, as uncertain despite the series ending outright. "It's a big world and there's a lot going on. And these are people that are parts of that world, but they aren't running the world," Gimple responded.
He then compared the characters of "World Beyond" to the those featured in both the original "Walking Dead" and spinoff series "Fear the Walking Dead," describing their respective positions as similarly eclipsed by the massiveness of the zombie apocalypse. "They're not necessarily running the apocalypse," Gimple said. "It's sort of in line with that way of thinking. This is all a very, very big story and each one of these people, each one of these characters are little pieces of that story. But the story continues, and we hope to have that continue."
In short, then, Gimple seems to follow a philosophy that each character introduced in either "The Walking Dead" or one of its spinoffs similarly lacks a certain degree of control, and is defined, rather, by how they choose to persevere within its massive, ever-changing world.