Is Teeter Really Leaving Yellowstone?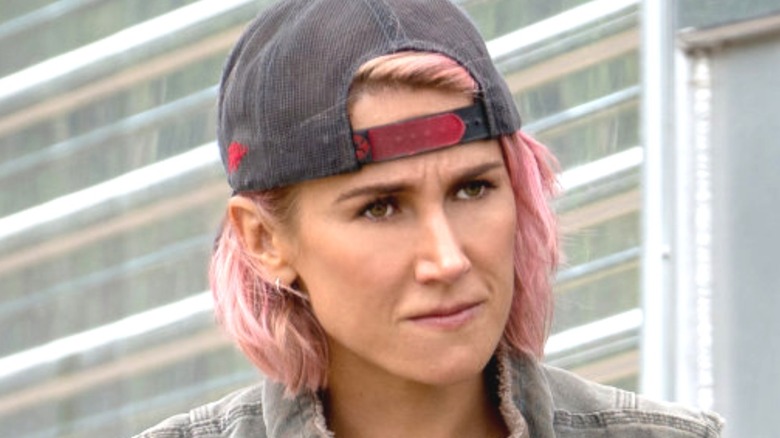 Paramount Network
The fourth season of "Yellowstone" has been a chaotic experience so far, to say the least. To recap, Kayce (Luke Grimes) and Monica (Kelsey Asbille) want to get away from the drama and enjoy a life of peace. Meanwhile, Beth (Kelly Reilly) has been on a rampage, wishing "ass cancer" on people and threatening to stab them. Elsewhere, Lloyd (Forrie J. Smith) and Walker (Ryan Bingham) have been feuding at the bunkhouse, and the ripple effect has caused all of the women ranchers to lose their jobs. Unfortunately, that means Teeter (Jennifer Landon) has been left without any gainful employment — all because a couple of bros can't keep their emotions in check.
First introduced in Season 3, Teeter has become a fan-favorite character in "Yellowstone." In addition to being a mighty fine rancher, she's injected her own energy into the neo-Western series thanks to her no-nonsense attitude and distinguishable drawl. All good things must come to an end eventually, though, and the future of Teeter is currently up in the air.
Has Teeter been written off Yellowstone?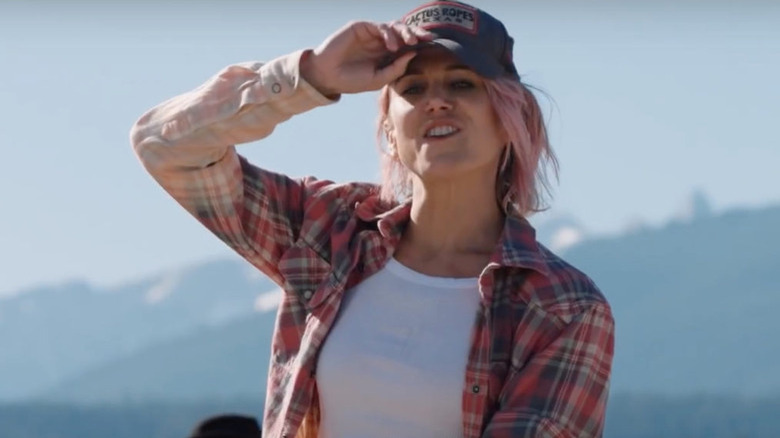 Paramount Network
Teeter's departure from the ranch has left "Yellowstone" fans fearing for her future. Is this the end of her journey? At the time of this writing, the story plans are being kept close to the vest. Furthermore, the showrunners and Jennifer Landon have failed to comment on their plans for the character. However, developments in the sixth episode suggest that viewers will see more Teeter down the line.
In the episode, Teeter was understandably upset at losing her job and stormed away without her pay. Given that she tends not to take any nonsense from anyone, she may protest John's (Kevin Costner) hot-headed decision somehow. On top of that, her relationship with Colby (Denim Richards) is far too significant just to end their story without any definitive resolution.
It remains to be seen if Teeter will be around for the long haul in "Yellowstone." Landon has become a sought-after commodity in recent years and can also be found in "FBI: Most Wanted," so she's hardly struggling to find work. That being said, all the signs point toward her returning to "Yellowstone" to handle Teeter's unfinished business.