Virgin River Fans Speculate On Who Shot Jack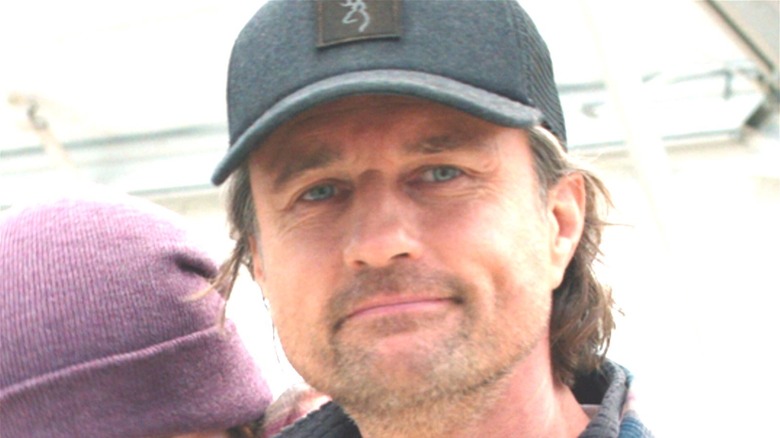 Courtesy of Netflix
When it comes to comfort viewing, a show needs to strike a delicate balance between developing compelling narrative arcs and letting its audience sink into the warm, ambient bath of a cozy alternate universe. Perhaps no currently streaming show does this better than Netflix's "Virgin River," the romantic drama super-hit that debuted on the streamer in December 2019.
Based on the Robin Tenney book series of the same name, "Virgin River" revolves around a tight-knit Northern California community of eclectic characters. The show primarily follows the story of Melinda "Mel" Monroe (Alexandra Breckenridge), a nurse and midwife who leaves the big city to start over after the death of her husband (Daniel Gillies). As Mel wrestles with her own demons and adjusts to life in a small town, she also begins a relationship with Jack Sheridan (Martin Henderson), a local bar owner and veteran with PTSD.
As "Virgin River" gears up for Season 4, fans are still speculating about an unresolved plotline from Season 2: Who shot Jack? Season 2 ends with a cliffhanger that sees a nameless gunman shoot Mel's love interest, leaving him to bleed on the floor of his bar. Though Jack survives, he sustains short-term amnesia that leaves him unable to identify his attacker. Season 3 appears to answer this question when Dan Brady (Benjamin Hollingsworth), who served alongside Jack in the Marines and is now dating Jack's sister, Brie (Zibby Allen), was arrested for the crime. 
However, fans on Reddit have recently aired some alternative theories, largely agreeing that Brady was set up and sharing their picks for the lead suspect in this case.
Could Charmaine or Todd be responsible?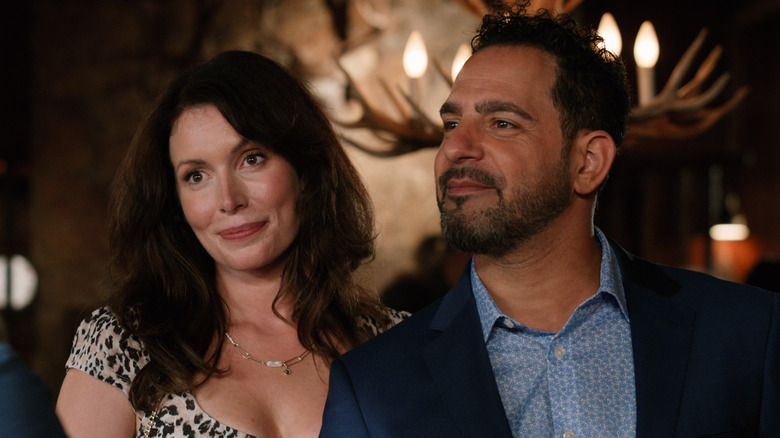 Netflix
A top-voted theory on a "Who shot Jack?" Reddit thread posted to the subreddit r/VirginRiverNetflix in July names the culprit as Todd (Patrick Sabongui), the fiancé of Jack's ex-girlfriend, Charmaine (Lauren Hammersley). After just three weeks of dating and a whirlwind engagement, Todd quickly shoehorns himself into Charmaine's life and cements himself as a controlling presence. After just a few weeks of dating and a whirlwind engagement, Todd quickly shoehorns himself into Charmaine's life and cements himself as a controlling presence. He pressures her to cut off all ties with Jack, the father of her unborn twins, and urges her to seek sole custody of them. It's also worth mentioning that the timeline of Jack's shooting seems to align suspiciously with Todd and Charmaine's meet-cute at her salon. In the same episode where she introduces her new beau at a cookout and alludes to their three-week courtship, Mel tells Jack to "take it easy" because it's only been three weeks since he was shot.
Fans agree that Todd is shady, speculating that he is preying on a vulnerable pregnant woman for as yet undisclosed ulterior motives. Redditor u/iaabohp muses: "He's really suspicious to me. He seems like an abuser, and maybe Charmaine is just an easy victim because of her circumstances. But him trying to adopt the twins and move Charmaine away and get rid of the dog ... he's seeing how far he can push it." 
However, u/Dreamlacer believes that Charmaine, who resents Jack for ending their relationship, may herself have had an incentive to shoot her ex-boyfriend: "Charmaine shot Jack so she could escape being confined to bed for her pregnancy complications and find another boyfriend/fiancé."
Virgin River fans also suspect one of Jack's friends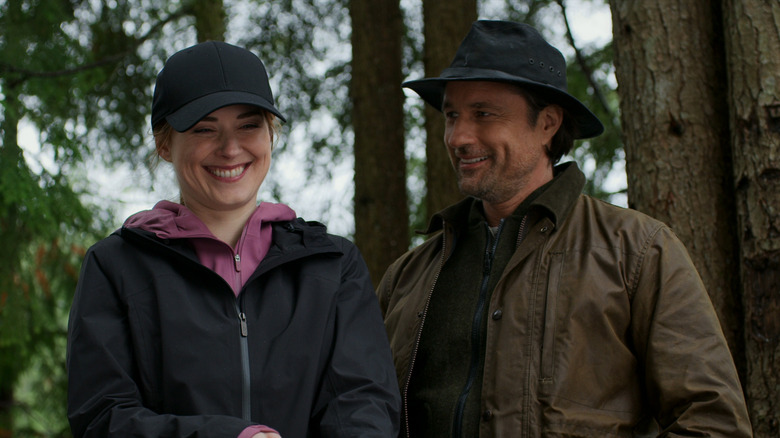 Netflix
Other "Virgin River" fans are convinced that the person who shot Jack in Season 2 is Mike (Marco Grazzini), a police detective who also served in the Marines. The detective finds the incriminating gun in Brady's car, but some fans suspect he may have planted it. Mike has well-known beef with Brady, and the show hints he may also have a crush on Brie, who is currently romantically entangled with Brady. "That whole exchange/fight between Brady and Mike was odd. Made the audience or I think that Mike isn't who he seems to be," Reddit user u/lisaturtle_00 theorized.
Other suspects include Preacher (Colin Lawrence), an employee at Jack's bar. U/bantertopia suggested Jack's best friend may have shot him as a result of "sleepwalking with PTSD." U/Dyanadabomb agreed, speculating that Preacher shoots Jack and sets up Brady as a way of getting their shady former Marine buddy out of town. Another user, u/MollyTMcC, expressed disappointment that, after Season 3, viewers still don't know who shot Jack. They write, "My thought[s] on who shot Jack are that I am pissed that we are still wondering who it was. That should have been wrapped up in Season 3." 
However, showrunner Sue Tenney guaranteed in a July interview with TV Insider that all will be revealed by the end of Season 4 and that "the audience will be genuinely surprised" by the culprit. Martin Henderson admitted in an EW interview that he knows who the shooter is and believes that fans will solve the mystery before "Virgin River" does. He teased, "[The] fact that I know makes me feel like the audience is going to find out."