The Character Everyone Forgets Shia LaBeouf Played In Freaks And Geeks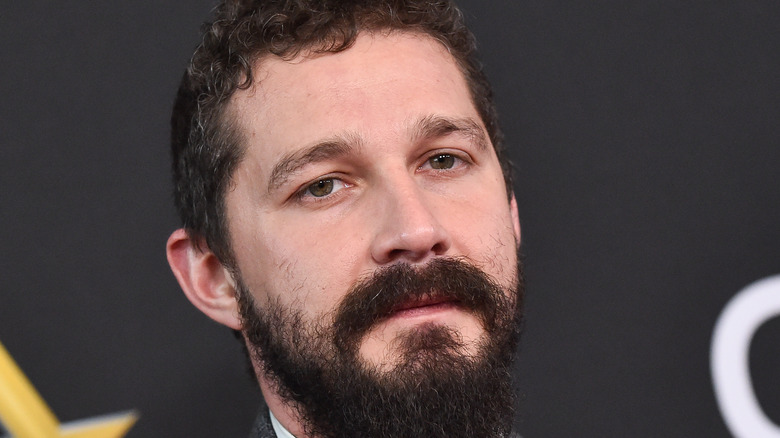 DFree/Shutterstock
Shia LaBeouf is known for many things. He's the protagonist in a trio of "Transformers" movies; he wrote a movie based on his own experiences as a child star (via /Film); his performance art has made headlines more than once (via Rolling Stone). Amidst all these high-profile career moves, some of his early work has fallen through the cracks, like his role on the short-lived television show "Freaks and Geeks."
The 1999 teen comedy-drama "Freaks and Geeks" is known for its cast. Created by Paul Feig and executive produced by Judd Apatow, "Freaks and Geeks" kicked off the careers of several young actors who've grown up to become household names. James Franco and Seth Rogen play two of the titular freaks, effectively launching what would become a decades-long creative partnership (although it seems that's come to an end). Rounding out their trio is Jason Segel, now known for his part in the ensemble cast of "How I Met Your Mother." 
Other cast members had their careers effectively launched by the one-season show. In the years since "Freaks and Geeks," Linda Cardellini, John Francis Daley, and Martin Starr have shown up in "Avengers: Age of Ultron," "Bones," and "Spider-Man: Homecoming," respectively. Busy Philipps had her own talk show for a short time.
As for LaBeouf, well, he only appears in one episode, so it's easy to miss him.
A young Shia LaBeouf is an unlucky school mascot on Freaks and Geeks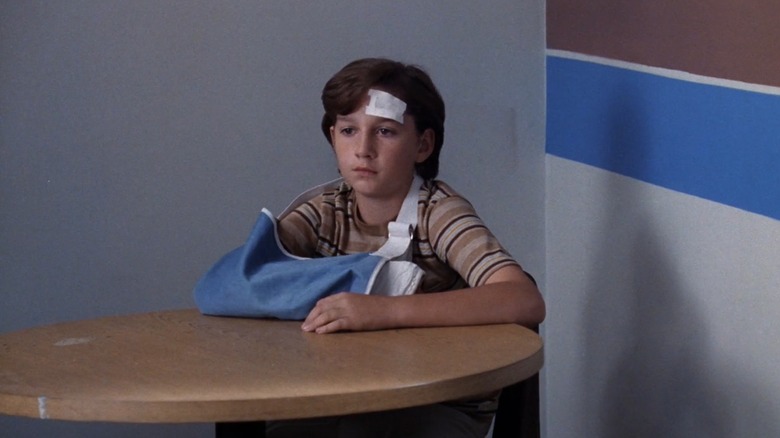 NBC
In the "Freaks and Geeks" episode "We've Got Spirit" (via IMDb), Shia LaBeouf plays Herbert, the school's mascot for their home team, the Norsemen. He's almost unrecognizable as a young teen, which is only compounded by the fact that half his screen time is spent under the mascot mask.
LaBeouf first appears alongside the cheerleaders as they do a routine in the cafeteria for the basketball team before they go to regionals — an event that everyone who is neither a freak nor a geek is super hyped about it. Unfortunately for Herbert, as he awkwardly dances on one of the tables, it breaks under him. With a broken arm and concussion, he's out of commission, making room for Sam (John Francis Daley) to become the mascot and get closer to his cheerleader crush, Cindy (Natasha Melnick). Sidelined, Herbert hangs out with Neal (Samm Levine) and Bill (Martin Starr) while the cheerleaders practice. Plus, he offers Sam tips on how to do the pyramid with the cheerleaders.
This small "Freaks and Geeks" role came early in LaBeouf's acting career, marking a turning point in his visibility as a young star. The Season 1 episode aired in January 2000, just a few months before he made his debut as Louis Stevens on the Disney Channel sitcom "Even Stevens," which he starred in for three seasons. His career took off from there, with roles in "Holes" and "Disturbia" helping LaBeouf transition from the awkward little mascot into the one-of-a-kind actor we know today.