Peacemaker Contains Every Single Character James Gunn Wanted To Include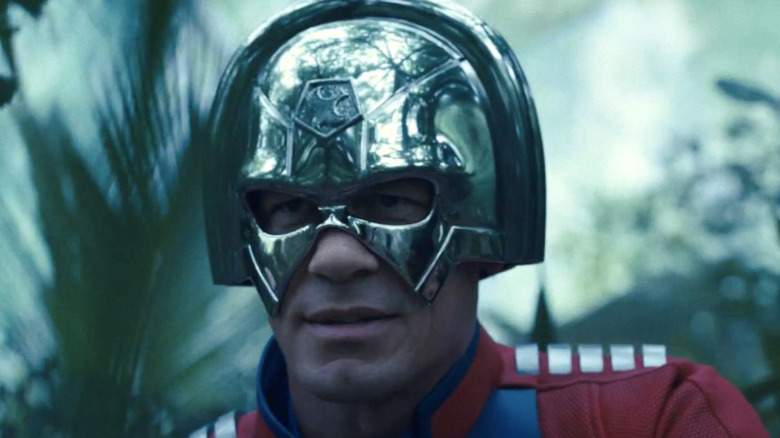 DC Entertainment/HBO Max
DC fans who want to see more of James Gunn's irreverent take on superhero stories will be thrilled to know that he's returning to the DCEU for "Peacemaker." In fact, most fans of Gunn's work probably already know it, since "Peacemaker" has become one of the most-anticipated entries in the DCEU. "The Suicide Squad" spin-off series will continue the deadly adventures of the titular patriotic antihero (played by John Cena) after he's given a chance to redeem himself by agreeing to carry out the assignments no one else wants to touch. However, while Peacemaker might be the star of the show, Gunn is just as excited to introduce viewers to more characters from DC canon.
During the "Peacemaker" panel at this year's FanDome event, Gunn and the cast shared some juicy details about the series and the heroes and villains who will populate it. For Gunn, making the show was a rewarding experience as he was allowed to bring his unique vision to life without any clap-back from the studio. In fact, he even joked about the show being "Warner Bros.' funeral" due to the amount of creative freedom he was afforded.
James Gunn got to include all of his characters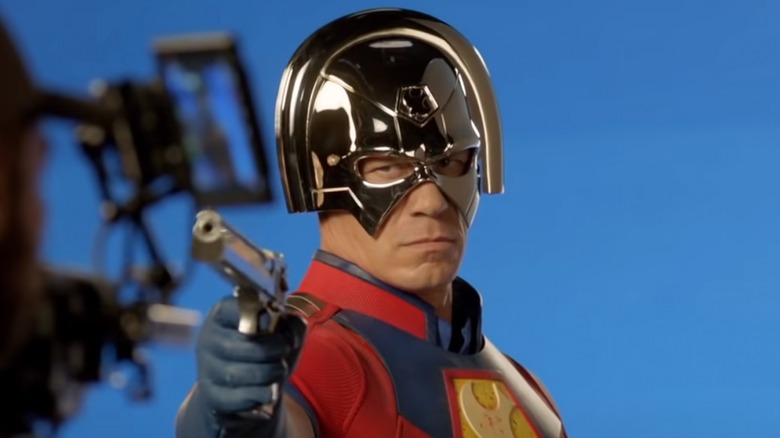 DC Entertainment/HBO Max
James Gunn got to have his cake and eat it while making the "Peacemaker" series. During the show's Q&A section at FanDome, the "Guardians of the Galaxy" director revealed that no characters were left on the cutting room floor. "I got to put in every character I wanted to," he revealed.
But who can fans expect to see in the series? Among the newcomers is Leota Adebayo (Danielle Brooks). Much like The Detachable Kid in "The Suicide Squad," Leota is an original Gunn creation. It remains to be seen if she'll inherit any weird super powers, but the character has been described as an animal expert who suddenly finds herself thrust into Peacemaker's bizarre adventures.
Other characters who will appear in the show include Emilia Harcourt (Jennifer Holland), John Economos (Steve Agee), Clemson Murn (Chukwudi Iwugi) and Adrian Chase (Freddie Stroma). According to Gunn and company, Adrian — a vigilante who seems to follow Peacemaker around — is one of the "oddest" characters to appear in a DC movie or show to date.