The Y: 1883 Character Fans Are Excited To See The Most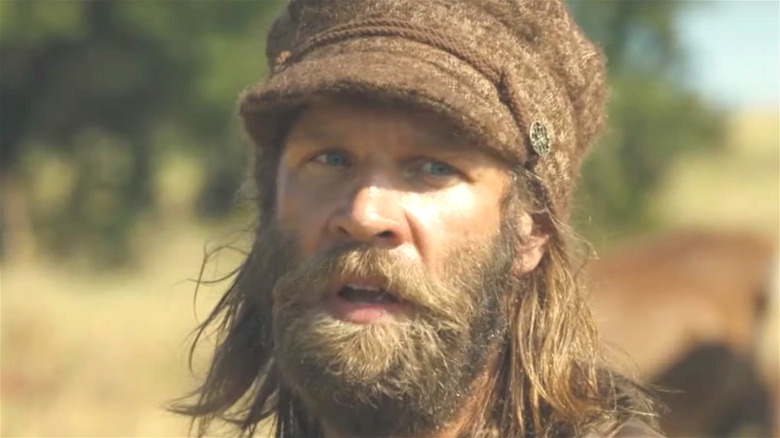 Paramount+
"Yellowstone" fans are gleefully anticipating "1883," the series' prequel that shows how the Dutton clan got their mitts on the largest ranch in Montana. "Yellowstone" has become the most-watched show in the Paramount network's history, starring Kevin Costner as the head of the Dutton clan. The Duttons own a big ol' ranch that native tribes and national parks want a chunk of. Meanwhile, the Dutton children are vying to succeed daddy in control of the land. Think of it as a yee-haw "Succession."
If "Yellowstone" is about the last gasp of a certain type of white masculinity, "1883" seems to be about creating the world where that type of man could flourish. The show stars real-life married country superstars Tim McGraw and Faith Hill as Dutton ancestors James and Margaret Dutton. Their children are played by Isabel May and Audie Rick. LaMonica Garrett — who played both the Monitor and Anti-Monitor across the Arrowverse — and Billy Bob Thornton have supporting roles. But there's one certain drawling man fans are most excited to meet.
Sam Elliott is the western GOAT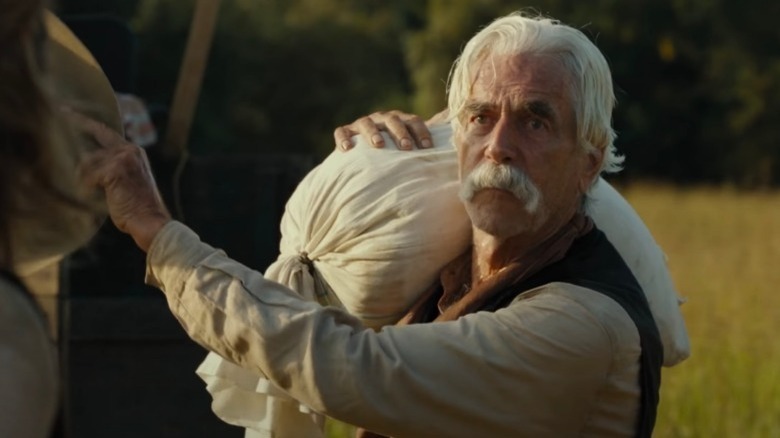 Paramount+
Fans are gagging for some Sam Elliott on "1883." The veteran cowpoke actor plays Shea Brennan, who is leading a wagon train from Texas up north. "Sam Elliott is the only reason I will watch this," tweeted Taryn09981004, "he's a wonderful actor." Another Twitter account, which writes as Sam Elliott's mustache, also expressed enthusiasm for the project: "I (the mustache) am looking good!"
Elliott has played every type of gravel-voiced man it's possible to play. He played a stereotypical movie cowboy in "The Big Lebowski," a modern rancher ala John Dutton in "The Ranch," and the touchy-feely Other Ron in "Parks and Recreation." He also played the taciturn older brother of Jackson Maine in the most recent iteration of "A Star Is Born."
One fan wrote that they'd get Paramount+ "just to see my main man, Sam Elliott, the ultimate cowboy!!" Elliott, however, used to bristle at being typecast as a cowboy. "Time went by and then I started to kind of think, 'Wow, am I ever gonna work out of this Western box? Am I ever gonna get something else?' " he told NPR. But as he got older, he came to love his box. "You just grow up and you realize, you know, life serves up what it serves up," he said. "It's been a rich life."