Here's Where You Can Stream National Lampoon's Christmas Vacation This Holiday Season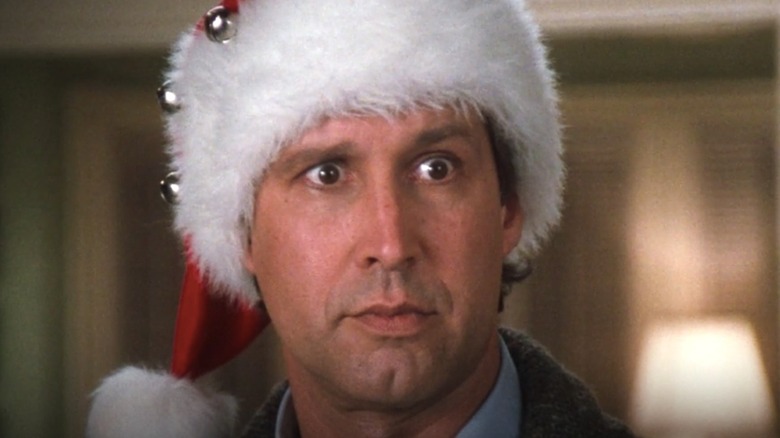 Warner Bros.
It's that magical time of year again, when audiences everywhere cozy-up with one of the most important elements of the season — the classic holiday movie. By and large, these films fall into two camps: the meaningful and sentimental (see: "It's a Wonderful Life"), and the comedic and quotable (see: "A Christmas Story"). But there's one thing that successful films from both sides of the seasonal equation have in common: heart. This prerequisite for staying power is as true for 1947's "Miracle on 34th Street" as it is for director Jeremiah S. Chechik's 1989 hit, "National Lampoon's Christmas Vacation," starring (of course) Chevy Chase, Randy Quaid, Beverly D'Angelo, and Juliette Lewis.
The third film in the franchise's "Vacation" series, "Christmas Vacation," follows legendary patriarch Clark Griswold (Chase) as he tries to pull-off the perfect Christmas for his family, all while running up against a series of obstacles that range from the absurd to the all-too-relatable. To begin with, Clark is banking on a holiday bonus his employers decided they'd rather not dole out, and when his eccentric cousin Eddie (Quaid) shows up with his family and trailer in-tow to move onto the Griswold property, things quickly begin spiraling out of control. 
Screwball scenarios and hilarious hijinks ensue, balanced by a light-handed sprinkle of heartwarming revelations that few writers manage to land with quite the same expertise as John Hughes. If you're looking to bask in some late-'80s legacy nostalgia — or simply trying to force one of your all-time favorites on an unsuspecting victim this December — here's everything you need to know about where to watch the Griswolds learn a little something about the meaning of family and the spirit of the season. 
Several streaming services are offering Christmas Vacation this year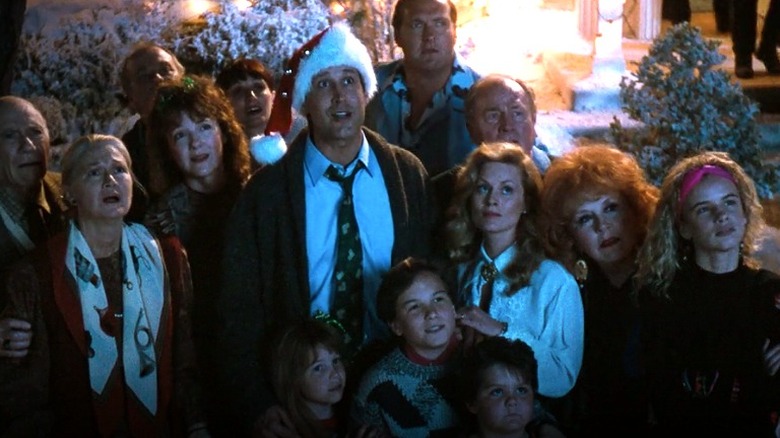 Warner Bros.
"National Lampoon's Christmas Vacation" is available to stream on a variety of services this year. If you have HBO Max, for instance, you're good to go. In addition to "Christmas Vacation," the streaming service also has "National Lampoon's Vacation" and "National Lampoon's European Vacation," in case you want to watch the epic trilogy in full. (Incidentally, HBO Max is also offering "National Lampoon's Dorm Daze 2: College at Sea," in case that's something you or anyone in the world might be interested in seeing.) The film is also available to stream for free on Philo, through which you can view a library of live and on-demand television for $25.99/month, or by way of a free trial that you'll undoubtedly forget to cancel. 
In addition to being available for free (with subscription), the comedic classic is available to rent via a litany of other entertainment providers. Currently, you can rent it for $3.99 on Amazon Prime, YouTube movies, Apple TV, Vudu, and Redbox's digital rental service. (Considering $3.99 is probably more than you'd get for that well-worn VHS copy that's been sitting in your parents' basement for decades, it does seem a small price to pay.) 
Unfortunately, the film will not be available on Netflix, Hulu, or Disney+ this holiday season (via Epic Stream).