Stranger Things' Millie Bobby Brown Auditioned For Logan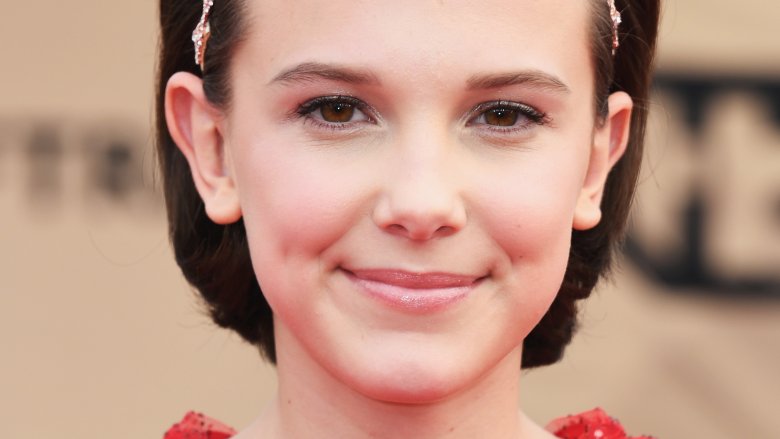 Getty Images
A rising sci-fi star almost played X-23 in Logan. Stranger Things actress Millie Bobby Brown recently revealed in an interview with Variety that she auditioned to play the young mutant opposite Hugh Jackman in the blockbuster.
Brown called the audition her best ever, saying that the audition came while she was filming Stranger Things. "I was like, 'this is gonna be amazing,'" she told Westworld's Evan Rachel Wood as part of Variety's Actors on Actors series. "'I'm gonna really prepare.' And I like sat in my room reading the lines, and honestly, for me, I felt so, I felt an actor in the audition, hitting Hugh Jackman, and James Mangold standing right in front of me. I was like 'oh my goodness.'" While Brown obviously didn't get the part, she has no hard feelings towards Dafne Keen. "I watched it, she was incredible," Brown said. 
Despite missing out on her superhero moment, things are still going quite well for Brown. The actress broke out last year in her role as Eleven on Netflix's Stranger Things; she will return to the small screen this fall when the series debuts its second season on Halloween. She is also set to make her feature film debut in 2019's Godzilla: King of Monsters, where she'll star opposite Vera Farmiga and Kyle Chandler.
While Brown didn't get a chance to land her choice role, some other actors have actually turned down big superhero parts; see some of the actors who refused huge Marvel roles.