Ana De Armas Just Took This MCU Star's Place In The Apple Thriller Ghosted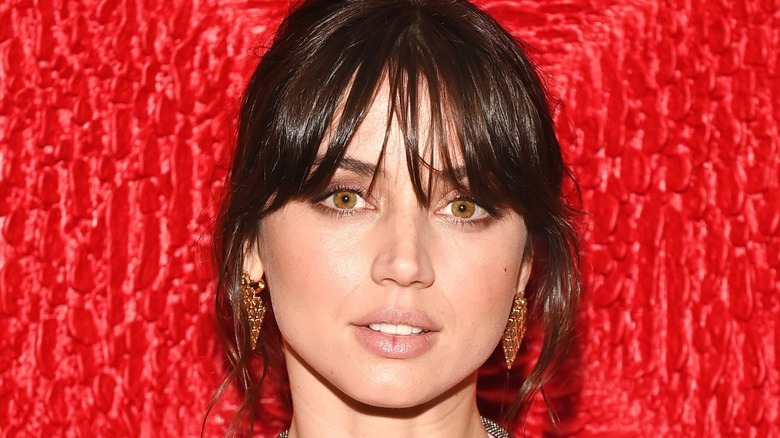 Pascal Le Segretain/Getty
Apple TV+'s initial announcement of its upcoming original movie "Ghosted" included only a few details, but those were enough to imply that it will be a marquee release for the streaming service. Early reports about the film, for example, describe it as an action-adventure romance hybrid akin to "Romancing the Stone," in which a relationship between characters portrayed by Michael Douglas and Kathleen Turner develops amidst a globetrotting treasure hunt. Based on this comparison alone, then, "Ghosted" seems likely to benefit from a considerable budget.
Furthermore, most of its cast has yet to be announced save for its two stars. Initially, the film was set to feature Marvel Cinematic Universe mainstays Chris Evans and Scarlett Johansson in its two central roles. According to a recent report by Deadline, however, Johansson stepped down from the project after identifying a scheduling conflict with a newly-proposed shooting schedule. Now, starring alongside Evans in her stead will be Ana de Armas.
Ana de Armas is a rising star in Hollywood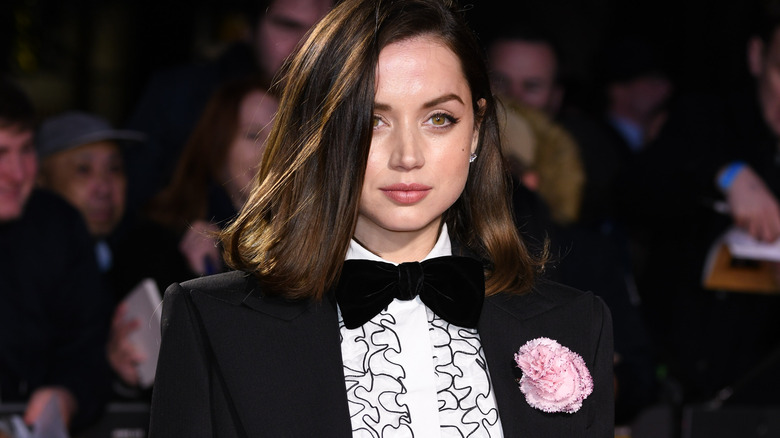 Featureflash Photo Agency/Shutterstock
As per Deadline's recent report, after Scarlett Johansson stepped down from her starring role in "Ghosted," Skydance Media CEO Dave Ellison led the push to hire Ana de Armas as her replacement. Skydance is slated to produce the film, and Ellison is one of four producers named thus far. Dexter Fletcher, whose past work includes "Rocketman" and finishing "Bohemian Rhapsody," will direct.
De Armas's filmography notably includes the 2019 whodunnit "Knives Out," which also stars her "Ghosted" co-lead Chris Evans. Other films to feature de Armas in prominent roles include "Blade Runner 2049" — in which she portrays an artificial intelligence named Joi — and the latest Bond flick "No Time To Die." While these are all films from the past few years indicative of a new talent, de Armas garnered enough fan interest from her recent performances to become IMDB's most popular actor of 2020.
Though Apple TV+ has yet to announce a release date for "Ghosted," Johansson left the project once the film's producers decided that filming will begin in February. More details, then, should gradually become available as it progresses further into production following its February 2022 start date.