Why Evan Peters Was Terrified To Work With Kate Winslet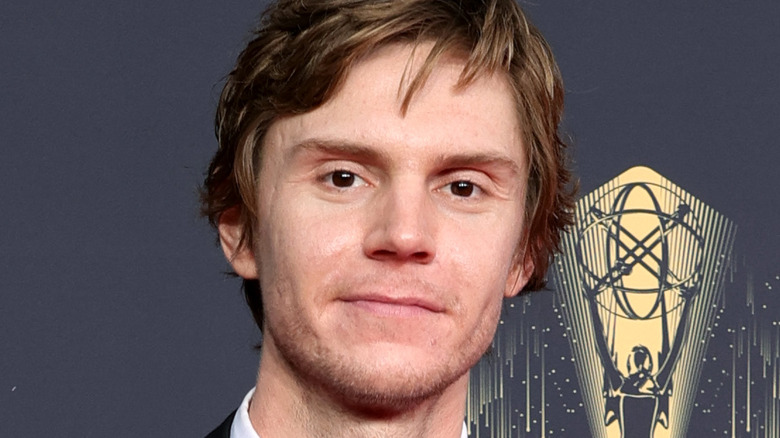 Rich Fury/Getty Images
Evan Peters is perhaps best known for his many roles on the FX anthology series "American Horror Story." But in 2021, Peters gained public attention for a different type of project when he portrayed the sweet, yet assertive, Detective Colin Zabel in "Mare of Easttown."
"Mare of Easttown," created by Brad Ingelsby, follows a detective in Easttown, Pennsylvania, named Mare Sheehan (Kate Winslet, who is open to a second season) as she investigates the murder of a teen mother that rocks the close-knit community. Zabel is brought in from out of town to assist Mare in the investigation, much to Mare's initial chagrin. Zabel, however, proves to be an effective partner in the investigation. Peters plays Zabel — whose arc includes a persistent crush on Mare, ending in a sweet shared kiss between the two just before Zabel's tragic death — with humor and humanity and even won himself a Primetime Emmy for outstanding supporting actor for his portrayal.
Almost all of Peters' scenes are with Winslet, with the two proving to have immaculate on-screen chemistry. But, as it turns out, off-screen, Peters was a bit nervous to work with the veteran actor.
Peters calls Winslet 'one of the best actresses of all time'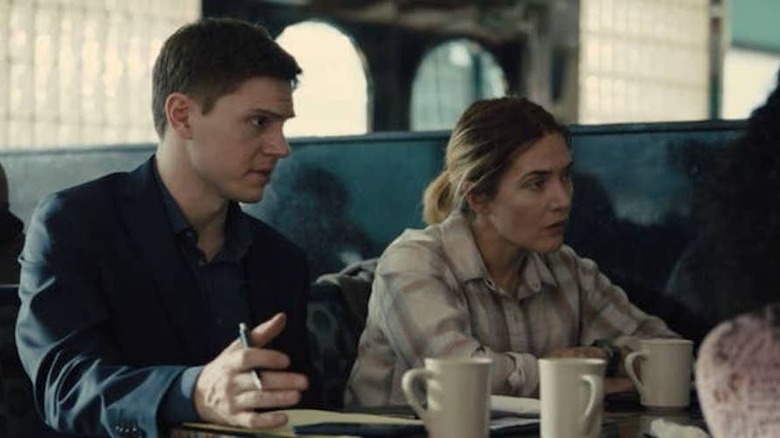 HBO
While speaking with fellow "American Horror Story" actor Billie Lourd for Interview Magazine, Peters discussed his time working on "Mare of Easttown." Lourd, who describes Kate Winslet as "so f***ing magical," wanted to know what it was like for Peters to work with the renowned Oscar-winning actor. Peters, in turn, had nothing but kind words to say about his co-star.
Opening up about his experience, Peters responded, "I was pretty terrified and nervous and stressed out before meeting her. I'm such a huge fan, and she's one of the best actresses of all time. But she was so warm and down-to-earth and immediately disarming."
Peters also discussed one of the details about Winslet that most surprised him — in a good way. He continued, "What's really cool is that she's very collaborative. I thought she was going to be like, 'Nope, I'm right. You're all wrong.' You know, because she's brilliant. But she was very open to new ideas and exploring things. I found that really reassuring, and surprising, since she's set at such a high caliber."