Everything Coming To Disney+ In 2022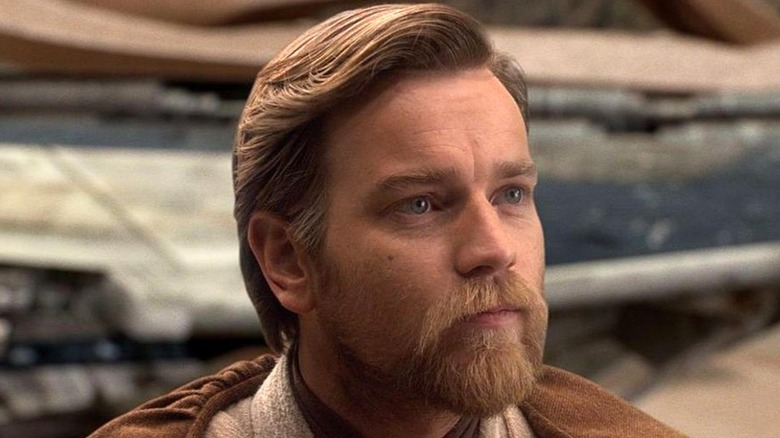 In 2021, Disney+ evolved from just another new streaming service with potential to the cornerstone of many of the studio's biggest franchises going forward. For starters, we got four Marvel Cinematic Universe shows. From "WandaVision" to "Hawkeye," these Disney+ series are becoming a crucial part of the fourth phase of the MCU. With "Star Wars: Visions," we had an amazing series of anime shorts based in a galaxy far, far away, while "Book of Boba Fett" expands the franchise's live-action saga.
Unfortunately, 2021 didn't mark the end of a global pandemic that is still keeping many people from going to the movie theaters, and Disney+ has been home to some of the biggest theatrical releases of the year, including "Raya and the Last Dragon" and "Black Widow."
Now it's time to turn our gaze to 2022, and the brand new shows and movies that will be exclusively hitting the platform all year round. Some are the results of delays, while others were announced at the Disney+ Day event. Here's what Disney+ subscribers have to look forward to in 2022.
Ice Age: Adventures of Buck Wild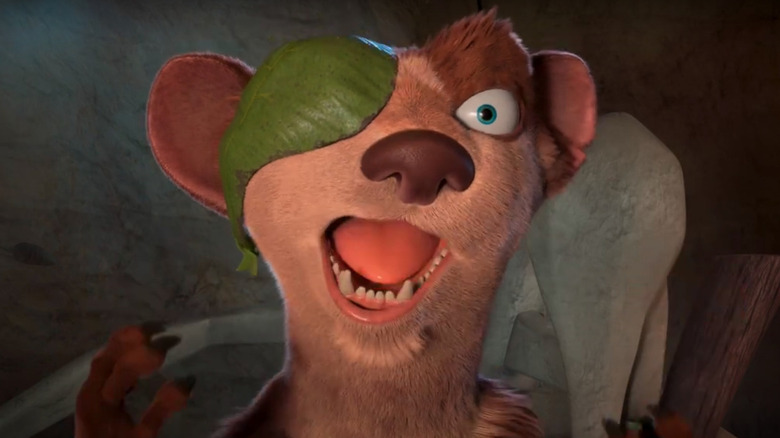 Disney
Remember when "Ice Age" was 20th Century Fox's answer to the success of Disney Pixar's great movies of the time and DreamWorks' "Shrek"? If so, you've lived to see Fox become a part of Disney and now one of its largest animation franchises is making its way exclusively to Disney+.
"Ice Age: Adventures of Buck Wild" is the next feature film in the "Ice Age" franchise and it will not be getting a theatrical release. This spinoff movie doesn't star Manny or Sid, although an appearance from everyone's favorite arctic squirrel Scrat is never out of the question. Instead, "Adventures of Buck Wild" follows possum brothers Crash and Eddie as they team up with Buck Wild (Simon Pegg), a rowdy weasel. The unlikely trio must traverse the Lost World to save themselves from the dinosaurs now roaming the land.
"Ice Age: Adventures of Buck Wild" will premiere on Disney+ on January 28.
Sneakerella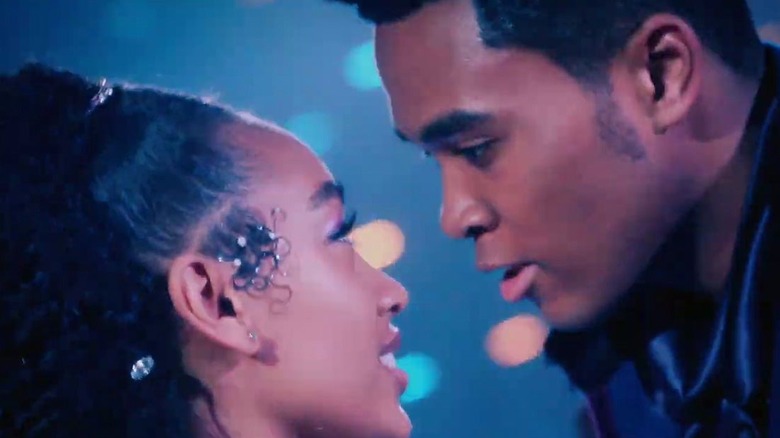 Disney
This musical is a modernization of the "Cinderella" fairy tale, most commonly associated with Disney's 1950 classic animation. Of course the tale is as old as time and is especially relentless as of late. Disney remade the story in live-action form in 2015; in 2021, Amazon released a jukebox musical version of "Cinderella" starring Camila Cabello. "Sneakerella" stars a predominantly Black cast and is set in modern day Queens, New York.
The modern retelling of this classic story is also gender-swapped. This time it's a young man who pines after a girl who is much higher class than his family. Aspiring shoe designer Zelly falls in love with Kira, the daughter of basketball star and sneaker tycoon Darius King. This mash-up of age-old love story and modern sneaker culture is set to have wide appeal, and it's coming to Disney+ on February 18. 
The Proud Family: Louder and Prouder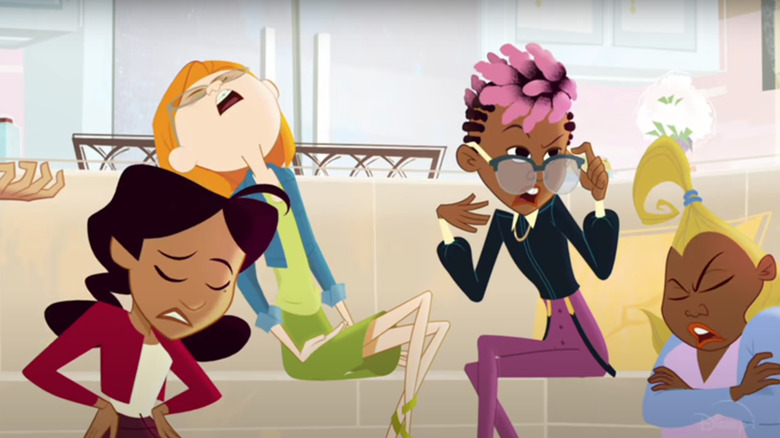 Disney
Leaning further into scheduling programming around Black History Month, Disney is bringing back an animated Disney Channel show from the early 2000s. The original "Proud Family" ran for two seasons, beginning in 2001 and wrapping up its run in 2005. The capstone on the series was a Disney Channel Original, "The Proud Family Movie," that served as the finale of the series and coincided with the airing of the final episodes of the show.
Much of the original voice cast is returning to "The Proud Family: Louder and Prouder," including Kyla Pratt as the lead character Penny Proud. The rest of the voice cast is returning to reprise their roles as the other family members. Even Cedric the Entertainer is coming back to voice Uncle Bobby — and that's not all the star power "Louder and Prouder" is rocking. Billy Porter, Keke Palmer, and Zachary Quinto are among the many celebrities announced to have voice roles on the show.
"The Proud Family: Louder and Prouder" will debut on Disney+ in February 2022.
Cheaper By the Dozen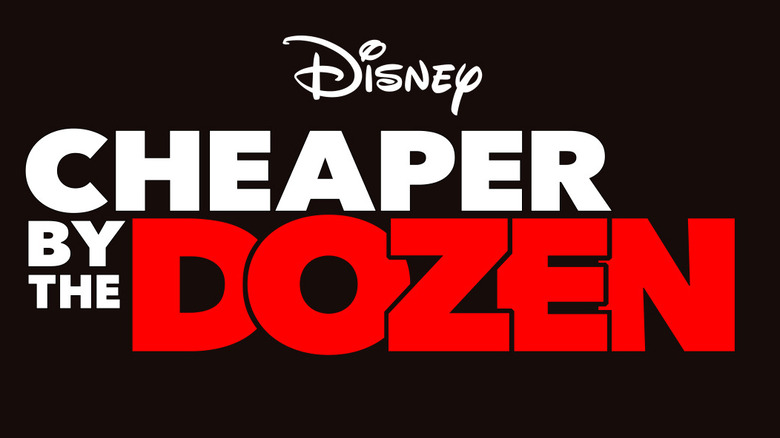 Disney
It seems whenever we all forget that "Cheaper by the Dozen" is a weirdly long-running franchise, they announce a new one. That was certainly the case when Disney announced a "Cheaper By the Dozen" remake, the second remake of the 1950 family comedy, for the streaming service. Of course, most modern audiences will remember "Cheaper by the Dozen" as the 2003 Steve Martin comedy starring the comedian as the father of an overwhelming 12 children.
A comedy about frazzled parents is full of potential to cast child stars and comedians alike, and the latest "Cheaper by the Dozen" will star Zach Braff and Gabrielle Union as the parents. The reboot is being directed by Gail Lerner, who has served as a producer on such TV series as "Will and Grace" and more recently "Black-ish."
"Cheaper by the Dozen" will stream on Disney+ in March 2022.
Black Rock Shooter: Dawn Fall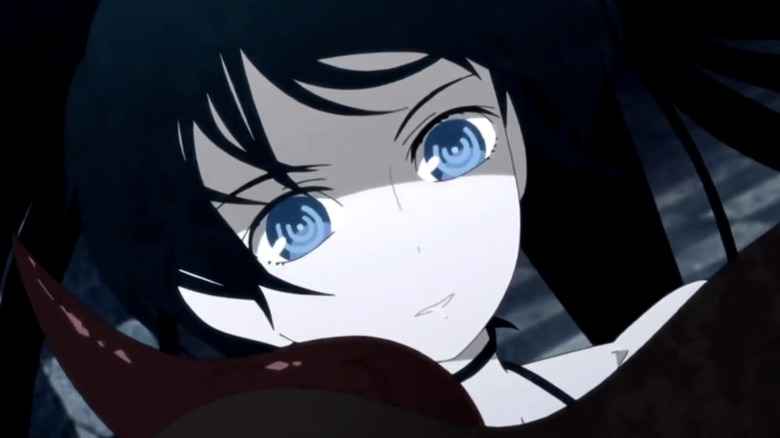 Ordet
"Black Rock Shooter: Dawn Fall" is a first for Disney+. The reboot of the popular "Black Rock Shooter" anime is streaming exclusively on the service in the US at the same time it will be airing on Japanese TV, starting in April 2022.
"Black Rock Shooter" is a Japanese multi-media franchise that began with a 2010 OVA and has expanded to include manga, video games, and an eight-episode anime series that follows the Black Rock Shooter, a blue-eyed, black-haired girl who appears in different worlds and scenarios in each piece of media. She and the other characters are based on original illustrations by Japanese artist huke, who created the art for popular time travel anime and visual novel series "Steins;Gate." The latest take on the character is "Black Rock Shooter: Dawn Fall," which is being streamed on Disney+ in an attempt to move towards distributing more Asia-Pacific original content, according to Forbes.
Chip 'n Dale Rescue Rangers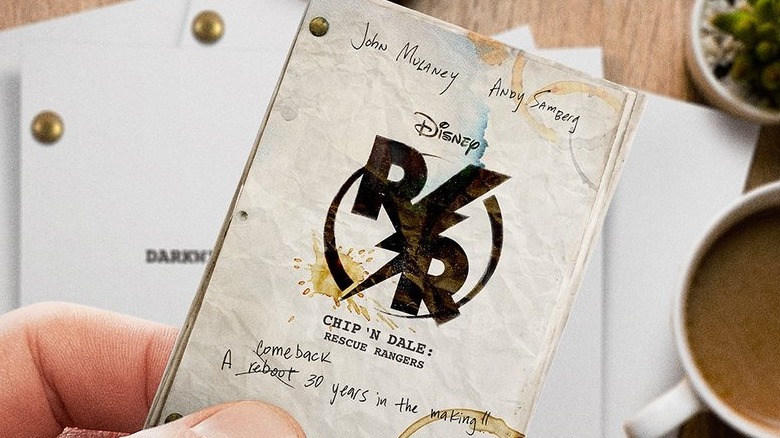 Twitter/Disney
Two classic Disney characters are making a comeback in the "Chip 'n Dale Rescue Rangers" movie. The original "Rescue Rangers" featuring the lovable yet mischievous chipmunks aired in 1989 and 1990. The show lived on through reruns on Disney channels in the 2000s, eventually leading to the idea of a live-action movie with CGI chipmunks.
The "Chip 'n Dale Rescue Rangers" movie has been in the works since 2014, but it looks like it'll be well worth the wait. With John Mulaney voicing Chip and Andy Samberg as Dale (and an apparent guest appearance from Seth Rogen), this "Rescue Rangers" has talent on lock. Famed voice actor Corey Burton is also returning to reprise his role as Zipper, the starry-eyed fly who is the third member of the Rangers.
"Chip 'n Dale Rescue Rangers" will be out on Disney+ in the spring of 2022.
Better Nate Than Ever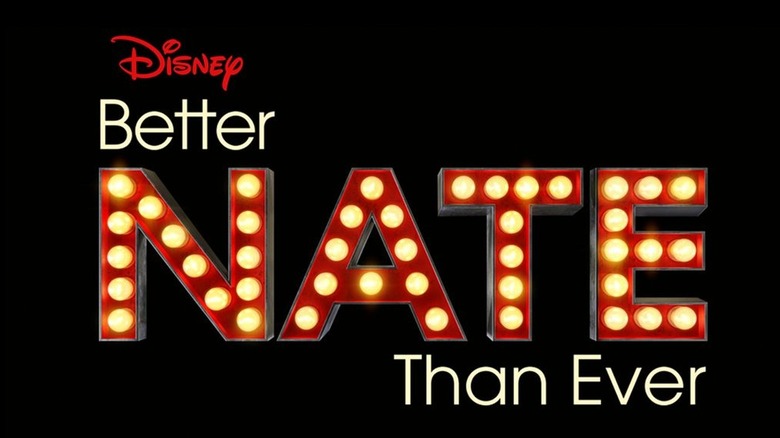 Twitter/Disney
"Better Nate Than Ever" is an upcoming original musical based on the 2013 young adult novel by Tim Federle, who is now the showrunner of "High School Musical: The Musical: The Series." Clearly, this guy knows musical theatre. At very least, Disney trusts him a lot, as Federle is set to direct the movie adaptation of his novel.
The book is an empathetic look at theatre kids, including 13-year-old Nate Foster, who escapes his midwestern life by sneaking off to New York City to audition for a Broadway show — in this case "E.T. The Musical," a fun choice the movie will hopefully follow. "Friends" star Lisa Kudrow is cast to play Nate's long-lost aunt Heidi, who according to Deadline will not have a singing role.
"Better Nate Than Ever" is set for release on Disney+ in the spring of 2022.
Baymax!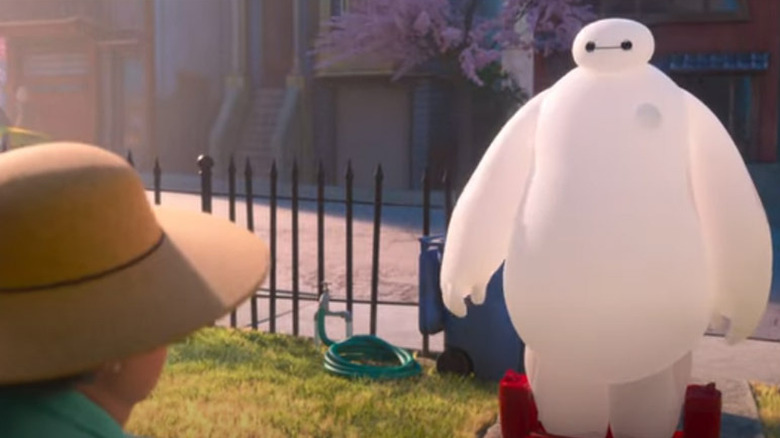 Disney
"Big Hero 6" never got a sequel, although it was followed up by a 2D animated series spinoff that ran from 2017 until 2021 on Disney XD and the Disney Channel. Now, Disney+ is the perfect place to expand on everyone's favorite part of the film and show — the adorable Baymax.
Returning to the 3D art style of the movie, the first trailer for "Baymax!" shows the inflatable white robot up to his old hijinks. The only difference here is that it appears that Hiro Hamada and the rest of the crew of "Big Hero 6" and its spinoff series might not be making an appearance. Whether or not these characters will make a return is still unknown, although the title and trailer imply that this series is focusing on Baymax and ditching the rest of the property.
Baymax! is scheduled for release on Disney+ in the summer of 2022.
Disenchanted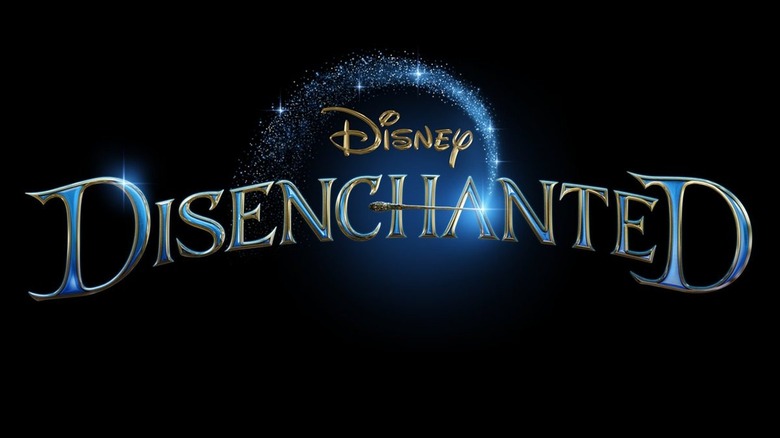 Disney
A modern classic in the Disney musical canon, "Enchanted" was well received as a parody of classic princess stories and a pretty great movie in its own right. The music was written by Disney composer Alan Menken with lyrics by Stephen Schwartz. Both have legendary histories with Disney's animated musicals, so given the talent behind the screen, and the all-star cast, the lack of an immediate sequel was a surprise. "Enchanted" fans don't have to wait any longer, however — the long-awaited follow-up "Disenchanted" is on its way to Disney+.
"Disenchanted" is setting itself up for success by bringing back much of the talent that made the first movie sing. Amy Adams, Patrick Dempsey, James Marsden, and Idina Menzel are all going to reprise their roles. Menken and Schwartz are also returning to make the music for the film. There are some newcomers to the cast as well, including Maya Rudolph and Yvette Nicole Brown.
"Disenchanted" is set to arrive on Disney+ in the fall of 2022. 
Hocus Pocus 2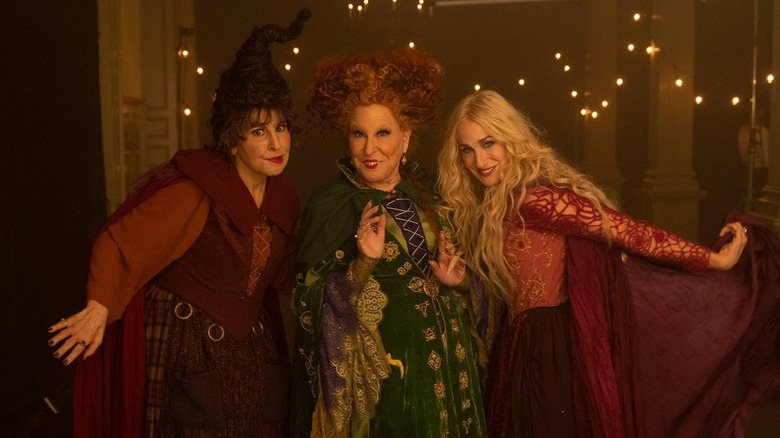 Disney
"Hocus Pocus" is a Halloween classic for Disney-loving millennials, but it wasn't a huge hit during its box office run. In the years since, however, the tale of the Sanderson witches has gained a large cult following.
It wouldn't be a proper "Hocus Pocus" sequel without Sarah Jessica Parker, Kathy Najimy, and Bette Middler. These three played the iconic witch sisters that were brought back from the dead to the modern day in the original, and Disney is spot on to bring them back. The movie is set to feature "Ted Lasso" star Hannah Waddingham as well.
Filming took place in 2021 in Providence, Rhode Island — not quite Salem, but pretty close. It seems like a safe bet that this will be scheduled for release in October 2022, but as of now, only a "fall 2022" window has been announced. 
Pinocchio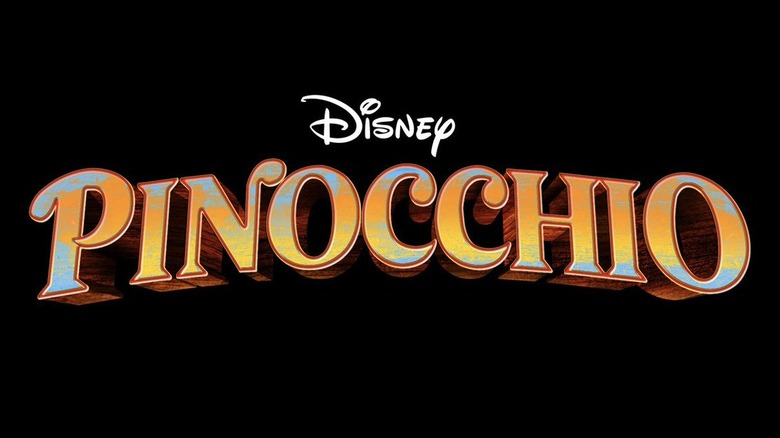 Disney
Possibly due to the COVID-19 pandemic and the relative failure of the 2019 slate of Disney live-action remakes (notably the lack of returns on "Dumbo" and the disappointing critical response to "The Lion King"), the studio's latest "reimagining" is a Disney+ exclusive. Streaming at some point in 2022, a live-action remake of "Pinocchio" is next on the slate. The project is being directed by Robert Zemeckis, who you may know from "Back to the Future" or the numerous other successful films he's made over his long, illustrious career.
This retelling of the classic story comes courtesy of an all-star cast that includes Tom Hanks as Geppetto and Cynthia Erivo as the Blue Fairy. Certain characters will still be animated — like Jiminy Cricket, who is voiced by Joseph Gordon-Levitt. Benjamin Evan Ainsworth, who you might know from Netflix's "The Haunting of Bly Manor," is playing the titular puppet who yearns to lose his strings.
"Pinocchio" will be streaming on Disney+ in the fall of 2022. 
The Guardians of the Galaxy Holiday Special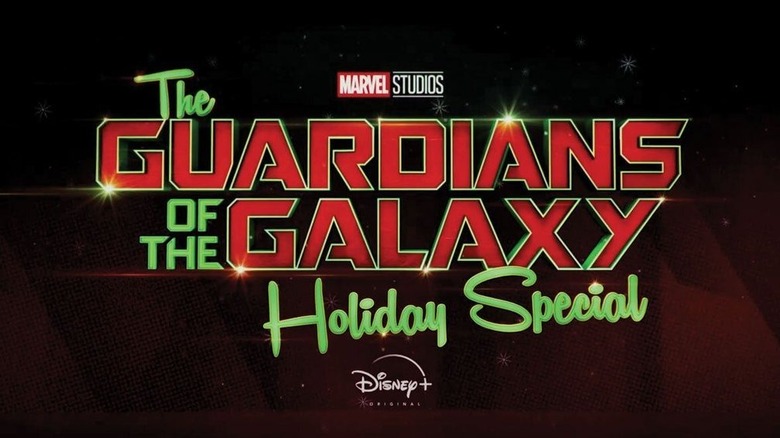 Disney/Marvel
Before the release of "Guardians of the Galaxy Volume 3" in 2023, James Gunn is gracing the world with even more "Guardians." Sadly, we have to wait almost an entire year for "The Guardians Holiday Special." Announced for late 2022, this TV film will most likely serve as a fun side story as well as a potential introduction to where the third movie in the series is heading.
The days of the Christmas special bring to mind such glorious flops as the "Star Wars Holiday Special," but BBC shows like "Doctor Who" and "Sherlock" have delivered some very fun and successful ones in recent years. With a cast fans have come to know and love, and James Gunn still in the writer/director chair, there's plenty of room to hope that this special will be excellent. We'll just have to wait (an entire year) and see.
Star Wars: Andor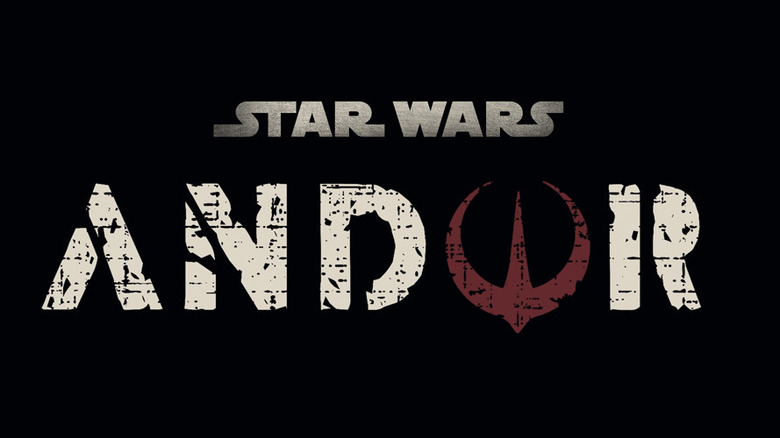 Disney
The first "Star Wars" show set to arrive in 2022, "Andor" is a spinoff of "Rogue One." Bringing back Diego Luna as the Rebel pilot Cassian Andor, this series is a prequel to the "New Hope" prequel. (It has to be, as Andor met a heroic end in the final moments of "Rogue One.")
"Star Wars: Andor" will be set between Episodes III and IV, approximately five years before the events of "Rogue One." The series is advertised as a spy thriller, taking "Star Wars" into genre territory it hasn't explored much — following in the tradition established by the Western-influenced "The Mandalorian." Aside from Luna, the show is set to star Genevieve O'Reilly (reprising her role as Mon Mothma from "Rogue One"), with an appearance from Stellan Skarsgård promised for at least one episode.
"Star Wars: Andor" will hit Disney+ sometime in 2022. 
Ms. Marvel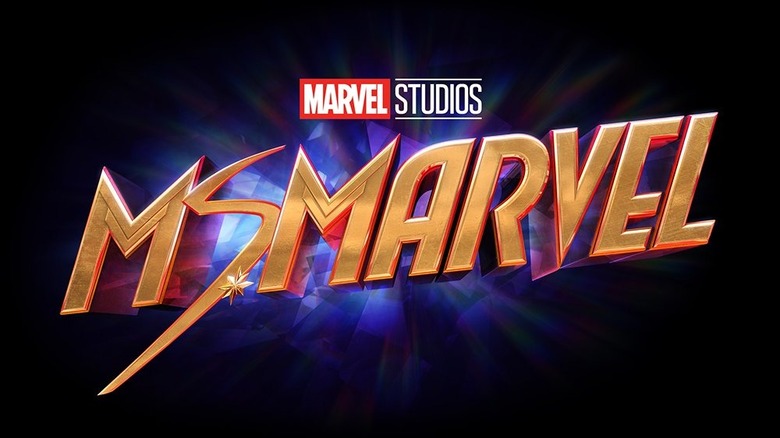 Disney
In the current Marvel Comics universe, Kamala Khan is Ms. Marvel — not to be confused with Captain Marvel — and while some know her as the protagonist of the 2020 "Marvel's Avengers" video game, she's yet to appear in the MCU.
In her live-action debut, Kamala will be played by Iman Vellani, a relatively unknown Pakistani actor. The limited series, which has already been filmed, is scheduled to include six episodes, all shepherded by head writer and showrunner Bisha K. Ali, a British comedian of Pakistani descent.
"Ms. Marvel" is due out in 2022. Vellani is already cast in the 2023 MCU feature film "The Marvels," which will pair up Kamala Khan and Brie Larson's Carol Danvers and serve as a sequel to this show as well as the 2019 "Captain Marvel" movie. 
Star Wars: Obi-Wan Kenobi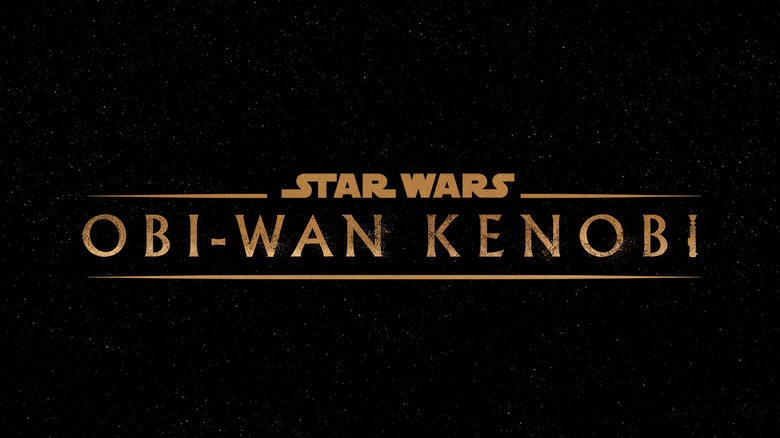 Disney
If you are a "Star Wars" fan of any sort, you've been hearing rumors about an Obi-Wan Kenobi series for a while — and your patience is finally paying off, because it'll be premiering on Disney+ in 2022. Ewan McGregor is set to reprise his role from the "Star Wars" prequels as the legendary Jedi in "Star Wars: Obi-Wan Kenobi," and he isn't alone: Joel Edgerton and Bonnie Piesse are also returning to their roles as Uncle Owen and Aunt Beru.
Not a ton of details are known outside of the principal casting, but we do know "Obi-Wan Kenobi" will be set approximately a decade after the events of the third and final film in the "Star Wars" prequel trilogy, "Revenge of the Sith." All episodes of the series are being directed by Deborah Chow, who worked on episodes of "The Mandalorian" as well as other prestige TV hits like "Better Call Saul" and "Mr. Robot."
Cars on the Roa​​d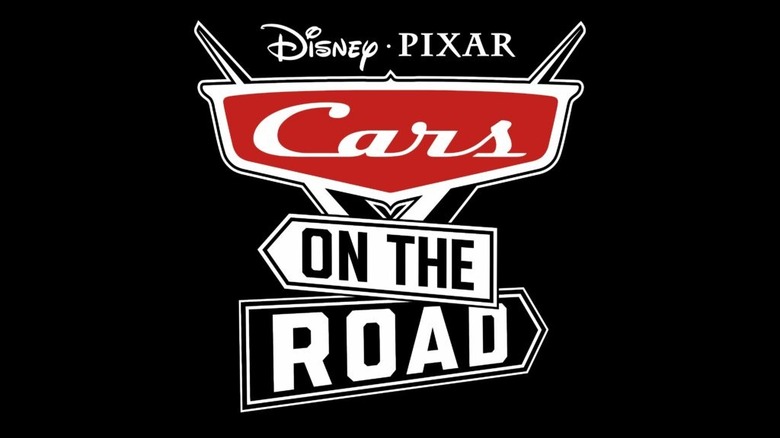 Twitter/Disney
"Cars" has been long running out of road. After some intense marketing, "Cars 3" came and went with less of an impact than the sequel before it. With the existence of "Cars 4" up in the air, it makes sense that Disney would pivot to Disney+, where Pixar's kid-friendly franchise set in a world of talking cars is returning with a series in 2022. "Cars on the Road" takes Lightning McQueen on a brand new trip around the "Cars" world. 
The concept fueling the new Disney+ series feels appropriate to where Lightning and Mater, still voiced by Owen Wilson and Larry the Cable Guy respectively, are headed. The short description available makes it sound like a road trip story, one that easily lends itself to interesting one-off stories and characters. Hopefully, "Cars on the Road" can recapture the magic that turned "Cars" into a major Pixar franchise.
Zootopia+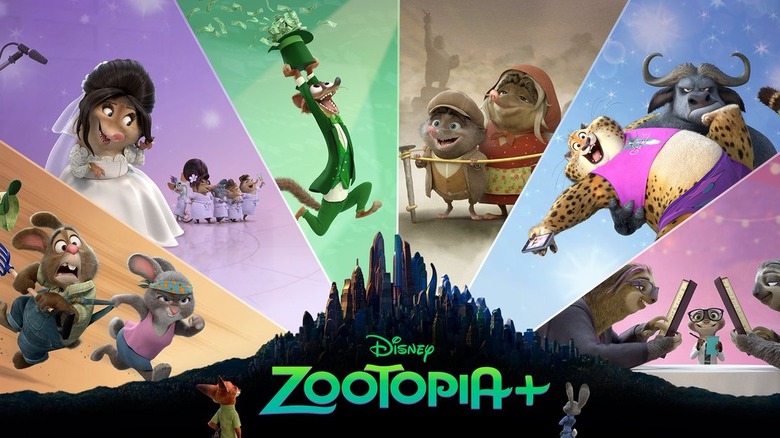 Disney
"Zootopia" was a critical darling, but a sequel failed to materialize after its 2016 box office run. Instead, Disney+ is taking this anthropomorphic allegory for modern society and race relations to an experimental place with "Zootopia+," a series of animated shorts set in the world of the movie. 
This "Zootopia+" shorts will revisit familiar characters from the film, as well as establish new ones. The first look Disney shared on Twitter shows both Judy Hopps (Ginnifer Goodwin) and Nick Wilde (Jason Bateman) from the movie, as well as a cast of animals from throughout the "Zootopia" universe. Flash the Sloth, for example, is set to be seen in a short that appears to be about his family life.
Speaking of sloths, Disney has been pretty pokey about nailing down a specific premiere date for "Zootopia+" — at this point, we only know that it's debuting on Disney+ at some point in 2022.
Willow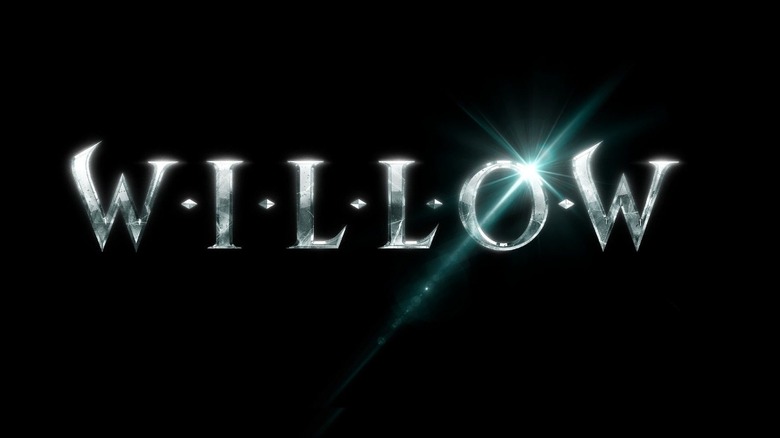 Disney
"Willow" marks a return from the dead of sorts — the 1988 Lucasfilm production is getting a sequel in the form of a Disney+ TV series. Based on an original idea that director George Lucas dreamed up before "Star Wars" came out, the original "Willow" movie was developed after he took a long break from that franchise with 1983's "Return of the Jedi." Directed by Ron Howard and starring Warwick Davis as Willow, the movie was unfortunately met with apathy from critics and theatergoers alike.
Like a lot of movies that initially underwhelm, "Willow" attracted a sizable cult following over the decades following its release, and now it's back — with some familiar faces attached. Warwick Davis is returning as Willow, and Ron Howard is an executive producer on the project. The pilot is being helmed by "In the Heights" director John M. Chu and will be out in 2022. 
Limitless with Chris Hemsworth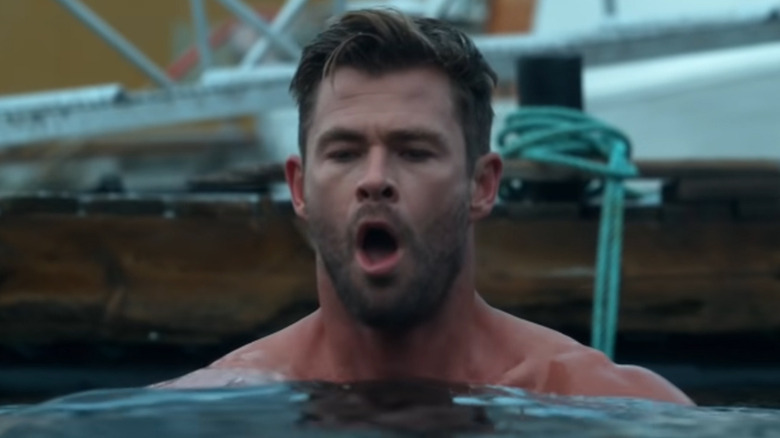 Disney
No, this is not a remake of the 2011 sci-fi movie starring Bradley Cooper. This "Limitless" is a documentary series made by Disney and National Geographic, with host Chris Hemsworth coming as close as possible to real-life Thor status.
In "Limitless with Chris Hemsworth," the extremely fit Marvel superstar travels in search of the best health and fitness regimens in the world. In attempts to extend his lifespan and try new experiences, Hemsworth puts himself through a series of exhausting challenges "for the sake of science." This features conversations and interviews between Hemsworth and experts on health and wellness from around the world. The series will consist of six episodes of Hemsworth undergoing physical and mental trials in an attempt to be his best self, premiering on Disney+ exclusively sometime in 2022.
High School Musical: The Musical: The Series Season 3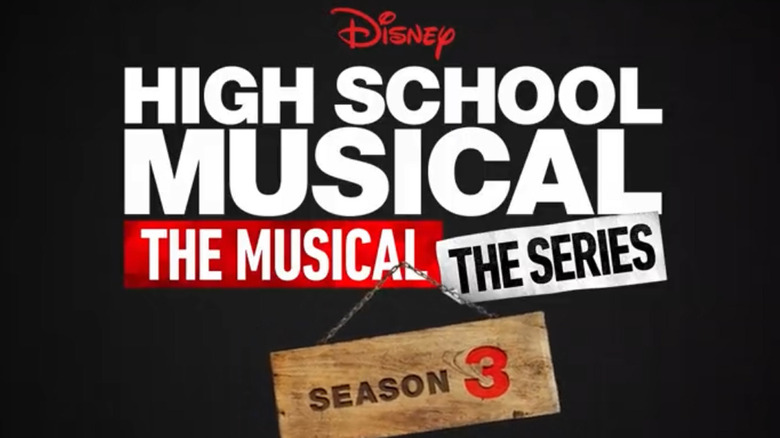 Disney
One of the most popular shows on Disney+ is getting another season. It's no surprise that "High School Musical: The Musical: The Series" is back for Season 3 — the skyrocketing popularity of series star Olivia Rodrigo is due in part to "HSM: The Musical: The Series" and part of why it continues to be so successful.
The series is a mockumentary full of teen drama about a group of theater kids putting on a production of "High School Musical: The Musical" at East High School. There's a lot of meta-textual stuff going on here. East High is a school in Salt Lake City where the original movie was filmed. This series has layers, as well as a talented cast including Joshua Bassett, Matt Cornett, and Sofia Wylie and was created by "Better Nate than Ever" writer Tim Federle.
In the second season, the musical focus was the school's production of "Beauty and the Beast." The third season will be set at summer camp, and while nothing's been confirmed as far as what the show of the season will be, there are rumors of something "Frozen." A bit ironic for the summer season, but we'll take it when "High School Musical: The Musical: The Series" Season 3 arrives on Disney+ sometime in 2022.
America the Beautiful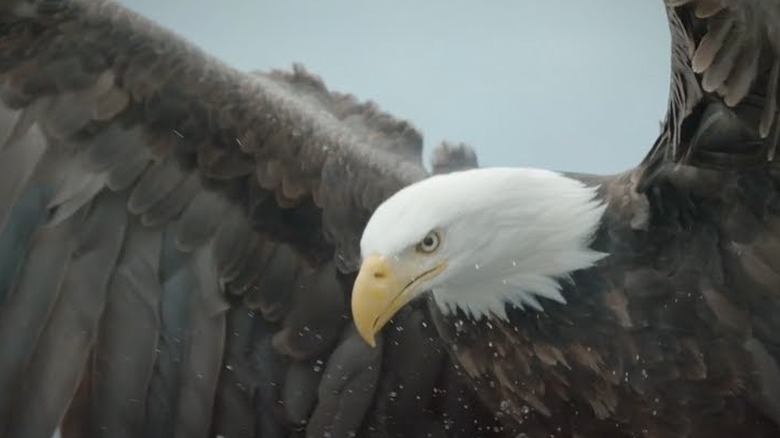 Disney
Animal and nature lovers, this one's for you. "America the Beautiful" is one of two exclusive pieces of National Geographic content currently announced for the 2022 Disney+ lineup — the nature documentary series is meant to show off the natural beauty of the United States of America's wildlife and topography. It may not sound super exciting compared to much of the other content on this list, but it's a unique addition to the 2022 slate of Disney+ releases.
The name of the program comes from one of the earliest attractions at Disneyland, a short film that was also one of the first 360-degree movies. It debuted at the 1958 World's Fair and showed up in Disneyland in 1960, where it was revised and revisited for many years. In 1971, a Disney Circle-Vision 360 film theater was added to Magic Kingdom, where a version of the movie was shown.