Wonder Woman's Rotten Tomatoes Rating Tops Past DCEU, MCU Films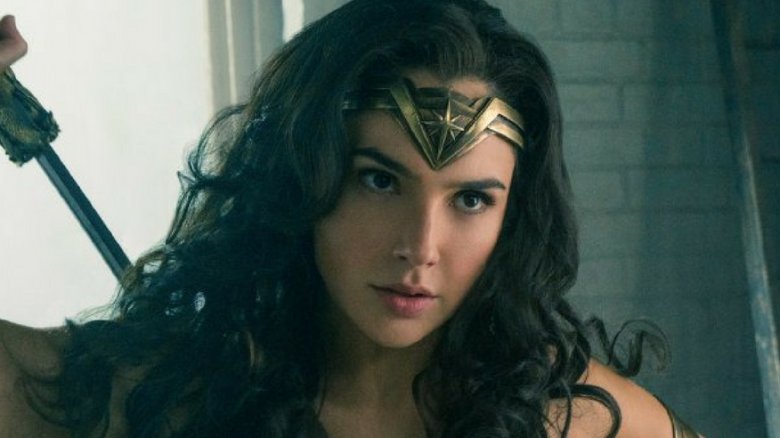 Critics really, really love Wonder Woman. The movie currently enjoys a 96 percent on Rotten Tomatoes, with over 50 reviews counted at the time of this writing, putting it well above the more recent entries into the DCEU and above most of the films in the MCU as well.
Wonder Woman received high critical marks for the impressive performance from star Gal Gadot, along with fun supporting turns from her co-stars and allies Steve Trevor (Chris Pine) and Etta Candy (Lucy Davis). Although some critics knocked the film for a bloated third act, for the most part, reviewers described it as an important and entertaining movie which eschewed the darkness of past DCEU outings. 
The film is easily the best reviewed in the DCEU thus far; while the franchise debuted fine with a 55 percent for Man of Steel, it fell to a 28 percent for Batman v Superman: Dawn of Justice and dropped even further to a 25 percent for Suicide Squad. Wonder Woman's performance puts it on par with the Dark Knight trilogy, which earned an 84 percent for the first film, a 94 percent for the second film, and an 87 percent for the third film.
Wonder Woman also gives a big win to DC in their ongoing rivalry with the MCU, with the film beating all of Marvel's recent movies as well. While Wonder Woman's current rating puts it tied with Luke Cage season one, the film beat the MCU's best reviewed movie, Iron Man, which fell at a 94 percent, and also topped the likes of The Avengers (92 percent), Guardians of the Galaxy (91 percent), and Captain America: Civil War (90 percent).
While it's definitely possible that Wonder Woman could slip a bit further down the Tomatometer as more reviews come in, the film's early start signifies good things for the big screen hero, and indicates that that Wonder Woman sequel everyone keeps talking about could actually be on its way. Wonder Woman, which also stars Connie Nielsen, Robin Wright, Danny Huston, Elena Anaya, and David Thewlis, is due out on Friday; prepare by reading up on the character's dark history.