Wonder Woman May Be Banned In Lebanon For A Surprising Reason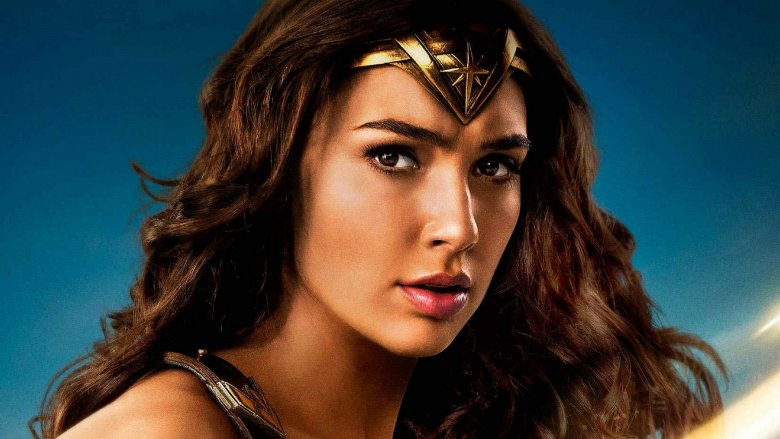 Lebanese Wonder Woman fans may miss out on their chance to see the movie for a very surprising reason. The Associated Press reports that the country's ministry of the economy is looking to ban the film because star Gal Gadot is an Israeli.
Gadot was born in Israel and served in the Israeli Defense Forces as a combat trainer as part of the mandatory military service all Israeli citizens participate in. Lebanon is officially at war with Israel and has for decades had laws that boycott Israeli products and prevent Lebanese citizens from traveling to Israel or having contact with Israelis. Despite that, marketing for Wonder Woman has already gotten underway in the country, with at least one theater in Beirut scheduling an advance screening for Wednesday. There have also been posters and billboards featured in the capital city. 
A formal request for the ban has not been received yet, according to a Lebanese security official; if one were to be submitted, the ban would only go into effect with the recommendation of a six-member committee. Calls for a ban are being spearheaded by Campaign to Boycott Supporters of Israel-Lebanon, an organization which cites Gadot's military service and her support of Israel's military policies in the Gaza Strip as a reason for the boycott's necessity. AP notes that none of the Fast and Furious sequel films featuring Gadot were banned in Lebanon. Batman v Superman: Dawn of Justice, which introduced Gadot's Diana, was also shown, although there were calls for that film to be boycotted as well.
It is unclear if the claim will officially move forward, although with Wonder Woman so close to its release date, it seems unlikely that the ban will go through. The movie is still set to open as scheduled in the United Arab Emirates, Qatar, Kuwait, Oman, and Bahrain. If the ban does go through in Lebanon, an official says that the announcement will ultimately come from the country's interior minister on the recommendation from the aforementioned committee.
Here is the synopsis for Wonder Woman: Before she was Wonder Woman, she was Diana, princess of the Amazons, trained to be an unconquerable warrior. Raised on a sheltered island paradise, when an American pilot crashes on their shores and tells of a massive conflict raging in the outside world, Diana leaves her home, convinced she can stop the threat. Fighting alongside man in a war to end all wars, Diana will discover her full powers... and her true destiny.
Wonder Woman, which also stars Chris Pine, Lucy Davis, Connie Nielsen, Robin Wright, Danny Huston, Elena Anaya, and David Thewlis, is due out on Friday; while we wait, see what critics are saying about the movie.