The Major Prop Ian McKellen Took From The Set Of Lord Of The Rings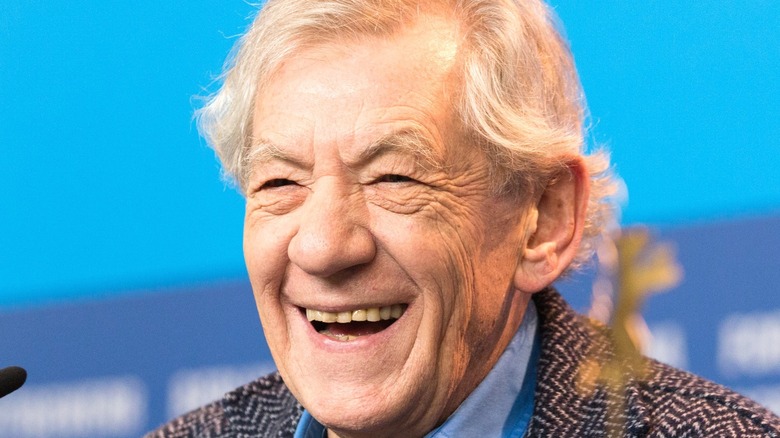 magicinfoto/Shutterstock
Sir Ian McKellen was widely revered as a first-rate thespian for stage and screen long before he made his way to Middle Earth to play Gandalf in Peter Jackson's "Lord of the Rings" franchise. Even still, the actor became a full-blown cinematic legend after donning the pointy hat, unruly beard, and cheeky facade of one of fantasy literature's best-loved wizards in those films. That had a lot to do with those blockbuster films becoming commercial and critical hits, not to mention cultural touchstones for movie fans of every age. 
Though his show-stopping performance stood out from the pack, McKellen was merely one member of a sprawling cast that also fronted the formidable talents of Elijah Wood, Viggo Mortensen, Cate Blanchett, Christopher Lee, and Ian Holm — all of whom brought their own sense of awe-inspiring wonder to the sets and sound stages of Jackson's meticulously detailed fantasy realm. Those sets and stages were, of course, lavishly adorned with fancy props that film historians might deem legitimate cinematic treasures.
As is often the case, not all of those props made it to studio display cases or backlot storage units, with some finding their way instead into the homes and trophy cases of the actors who used them. That includes Ian McKellen, who cheekily admitted in a Reddit AMA that he had indeed copped a few choice props from the "LOTR" set, including a major prop Jackson himself really might like to have back. 
McKellen actually pinched a few impressive props from LOTR sets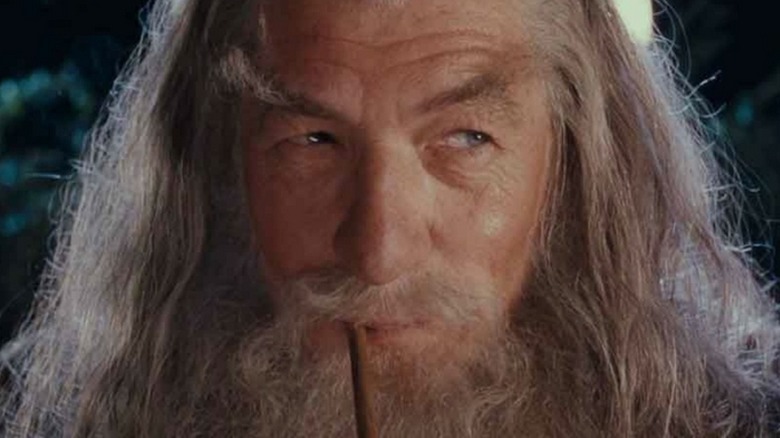 New Line Cinema
McKellen's AMA went down back in 2015 and found the actor answering questions spanning the breadth of his decades-long career. Peppered in between questions about his work on the "X-Men" franchise, his adorable friendship with Sir Patrick Stewart, and his status as an icon of the LGBTQ community, one "Lord of the Rings" fan asked the actor about his favorite memories from shooting the films. While he couldn't single out just one memory, he did heap praise on the sets constructed for the films, "The scenery that was built in the studio was sensational. And I think my favorite set, that I didn't act in, was the golden Liar, where the dragon was hiding. Hundreds of thousands of golden coins, specially made," he recalled.
The thespian went on to hilariously admit that he couldn't resist copping a few of those shiny coins for himself. McKellen wasn't done in detailing his "LOTR" set thievery, however, and actually went on to explain that he'd lifted another coveted item from the set — the front door key to Bilbo Baggins' humble Shire home. "Along with the [front] door key to Bag End, which i know Peter Jackson is looking for, but will never find," McKellen quipped.
Here's hoping Jackson can take comfort in (and maybe have a laugh at) knowing the key to Bag End hasn't been lost forever, even if he's undoubtedly changed the lock by now.