The Hilarious Reason Mariska Hargitay Stopped Production On An Episode Of SVU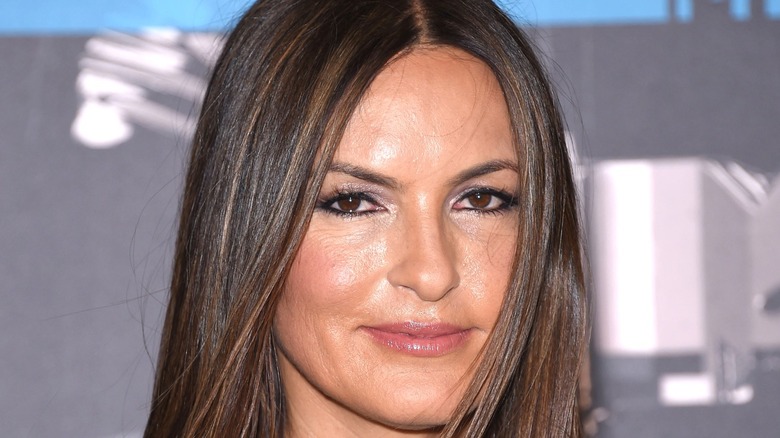 DFree/Shutterstock
Many things can disrupt a film shoot. A plane passing by overhead can create too much noise to keep the cameras and boom mics rolling. An actor who didn't practice their lines the night before can produce a ton of headaches for everyone involved. And a man singing during a serious scene can seriously kill the mood. 
You might think after 23 seasons, the team on "Law & Order: Special Victims Unit" had seen it all. That may be true for the hardened professionals on the procedural series, but the behind-the-scenes team saw something we don't think they've ever experienced before. At one point, while filming a new episode in Washington Square Park, a passerby began singing, seemingly purposefully trying to interrupt the production. It must've undoubtedly been annoying to deal with the passerby when there are a million other things that need to get done for a film shoot to go smoothly. However, star Mariska Hargitay was a class act all the way and managed to find a reasonable solution to the problem at hand.
People praised Hargitay's quick thinking on social media
It's unclear why exactly the passerby wanted to disrupt the shoot, but Variety reports that Mariska Hargitay managed to approach them after other members of the crew were unsuccessful with their attempts. She apparently told the individual, "Your singing was beautiful, but we're just trying to get the shot. Is it okay if you don't sing when we say 'action?'" 
The entire conversation was caught on camera and uploaded to Twitter, where @mayfielms provided the caption: "olivia benson talking to someone trying to disrupt filming." It's unclear what the passerby had to say, but based on Hargitay's side of the conversation, the two managed to reach some kind of deal, with the actress saying, "We'll make a deal. I'm happy to do that for you, it's just that we're shooting, so it doesn't work for the scene. Is that okay? I'll get to you, though."
Warren Leight, who serves as showrunner on "SVU," praised Hargitay's handling of the situation, stating, "What other #1 on the call sheet could do this?" Dick Wolf Productions did not provide any additional comments on the problem, and as far as we know, the rest of production went smoothly. The big question is what kind of "deal" the two came to in order for filming to resume. That we may never know ...