M. Night Shyamalan Offers Update On 'Unbreakable' Sequel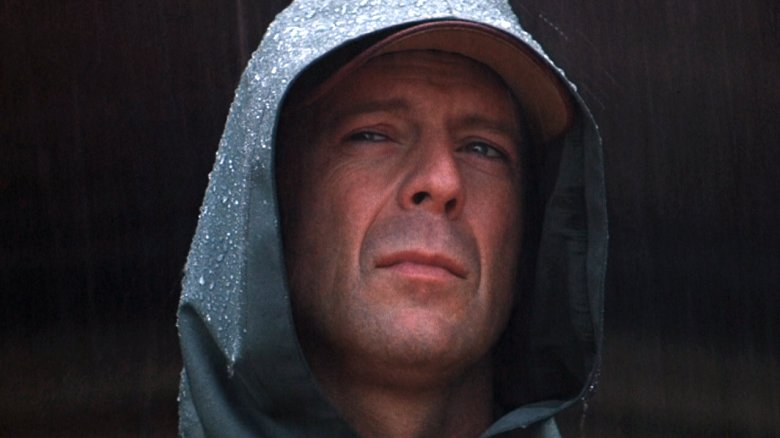 After letting his ideas for an Unbreakable sequel stew for the better part of 15 years, M. Night Shyamalan is making up for lost time while finally writing the screenplay.
Shyamalan, who officially announced the project a month ago, stunned fans when (spoiler alert!) he tied his Unbreakable story in with the final scene of this year's Split, starring James McAvoy as a kidnapper battling a slew of split personalities for control of his actions. Split's conclusion ushered in the surprising return of David Dunn (Bruce Willis), the Unbreakable protagonist whose near-invulnerability is discovered and ultimately exploited by the nefarious Mr. Glass (Samuel L. Jackson).
Given Shyamalan's longtime fondness for secret twists, it'll obviously be some time before we have a real feel for what we can expect from the sequel, titled Glass. But the writer-director filled fans in on his progress May 28, letting followers know he's already made it through more than one draft of the screenplay.
Finished the 2nd draft of #Glass on Friday. Took 5 weeks. Started the 3rd pass today... gave myself a 3 week deadline for this pass.

— M. Night Shyamalan (@MNightShyamalan) May 28, 2017
Glass shoulders some heavy narrative burdens—it's tying together two films, both of which rank among the more critically acclaimed of Shyamalan's career—but he's promised viewers won't need to have seen Unbreakable or Split to enjoy the story. "This third movie needs to have its own idea. The high concept of that final movie can't be, 'It's the final Unbreakable,'" he pointed out during a recent appearance on the HappySadConfused podcast. "There has to be something about that that makes it its own movie... That's when I'll be happiest, is when it's its own movie. In a way it could be watched by itself."
With a release date set for Jan. 18, 2019, we still have a fairly long wait to find out exactly what Shyamalan's talking about. In the meantime, here's a rundown of the stuff we really want to see in the Unbreakable sequel.