Netflix Just Gave Money Heist Fans Incredible News About A New Series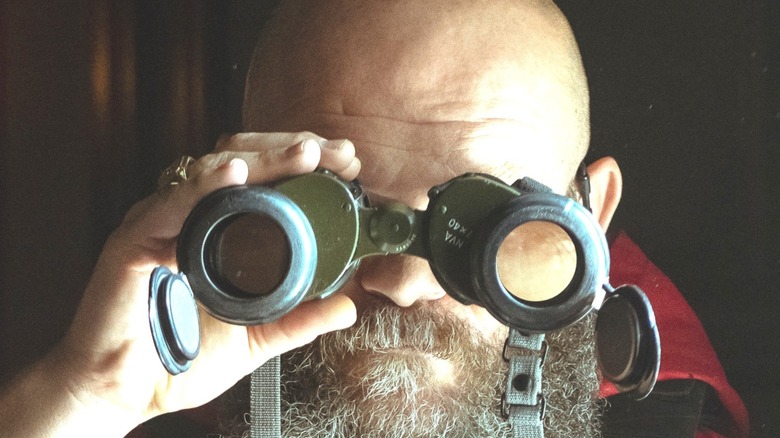 Tamara Arranz/Netflix
Netflix subscribers are just days away from the highly-anticipated — and bound to be extremely emotional — finale of the popular Spanish-language crime drama "Money Heist," also known as "La Casa de Papel." After five seasons, the platform plans to release the final episodes on December 3, and there are a seemingly-endless number of loose ends to tie up. 
Part 1 of Season 5 ends with the emotional self-sacrifice of Tokyo (Úrsula Corberó), the unreliable narrator and de facto protagonist of the show. The Professor (Álvaro Morte) and his group of criminals, donning red jumpsuits and Salvador Dalí masks, are attempting to succeed in their most ambitious heist to date, and the stakes are life or death, especially now that the Spanish military is involved. 
"Money Heist" has been one of Netflix's most successful international TV shows of all time, earning an average 92% on Rotten Tomatoes, and it's garnered a massive global following. But while fans are preparing to say goodbye to the mysterious bank robbers they've grown to love, Netflix just gave them the best gift of how the story will live on after "Money Heist" airs its final episode. 
A fan-favorite Money Heist character is getting a spinoff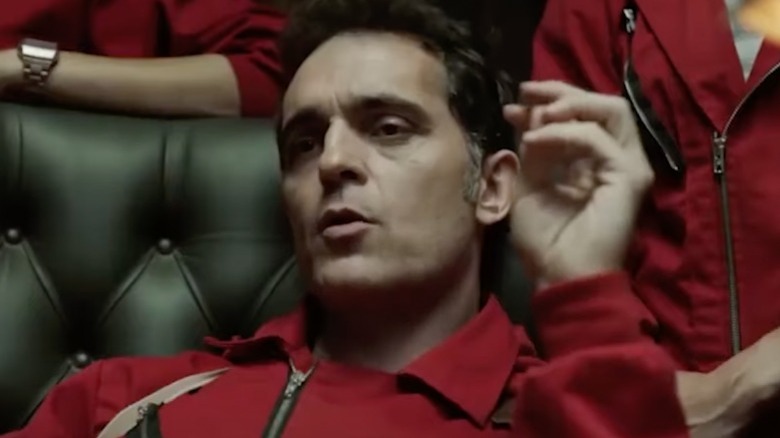 Netflix
Netflix has announced that a "Money Heist" spinoff surrounding fan-favorite character Berlin (Pedro Alonso) will be coming out in 2023 (via TV Line). The show is titled "Berlin: A New Series" and will center around the character who plays the Professor's criminally-minded brother and is in charge of running operations inside the Royal Mint of Spain during the show's first heist. 
Netflix hasn't made it clear whether or not the upcoming series will be a prequel or have an alternate timeline. But considering Berlin dies during Season 2 of the original show, it's likely that the spinoff will be the former. Even though the character dies early on, he appears in subsequent seasons of "Money Heist" through flashbacks that provide more insight into Berlin and the Professor's road to thievery. Berlin transforms into a more omnipresent narrator as the show goes on, while Tokyo gives her account of events on the ground. 
Part 1 of the final season of "Money Heist" also reveals that Berlin has a son, Rafael (Patrick Criado), who is technologically inclined, and therefore used by Berlin to help in a robbery. This unconventional father-son dynamic, as well as Berlin's mysterious degenerative disease, seems like an obvious plotline for a spinoff. In response to the announcement, Alonso said that "Money Heist" "has been a wonderful opportunity and real cosmic magic," and that he is "grateful" to connect with fans who love the show and continue his character's story.