Why Tokio From Money Heist Looks So Familiar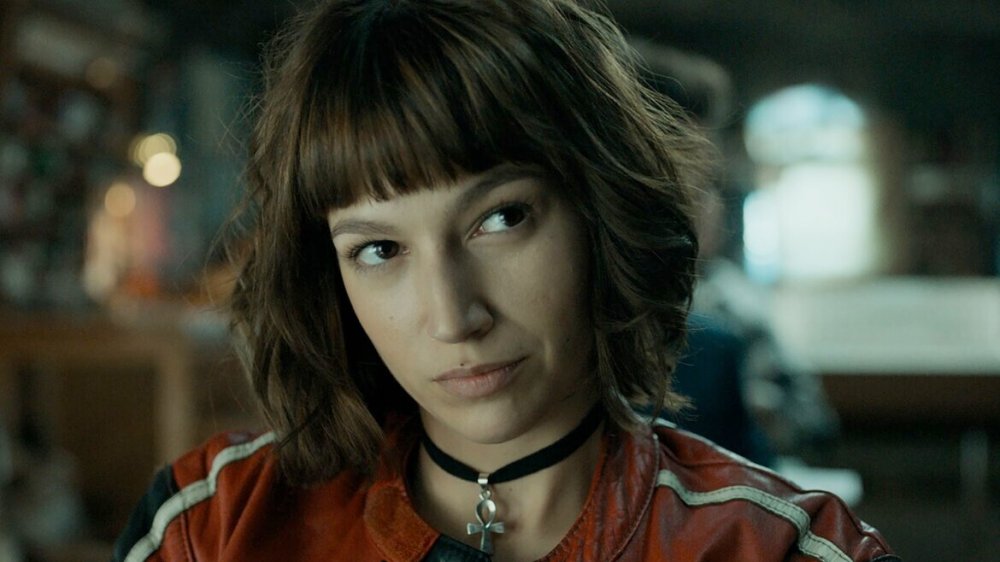 Netflix's hit Spanish-language crime series Money Heist is full of colorful personalities, but the character we've most come to associate with the show due to her role as both one of its main protagonists and its narrator is Silene Oliveira, better known as Tokio, and played by Úrsula Corberó.
Unfortunately, this attention hasn't always been for the best reasons. Tokio is a powerful presence, but her impulsive ways have often directly contributed to disaster for her own crew. She redeemed herself with several heroic moments in Part 4, but she's still come to be regarded by many fans as a character that drives them nuts.
You don't reach that echelon of attention without a strong performance, which is why Corberó has become one of the most well-known members of the Money Heist cast. It might seem like Tokio has put her on the map, but the leap she's made by virtue of the show's popularity is just the latest step in a long career that has spanned continents and taken her from child acting to the world of social media influence and high fashion.
Ursula Corbero got an early start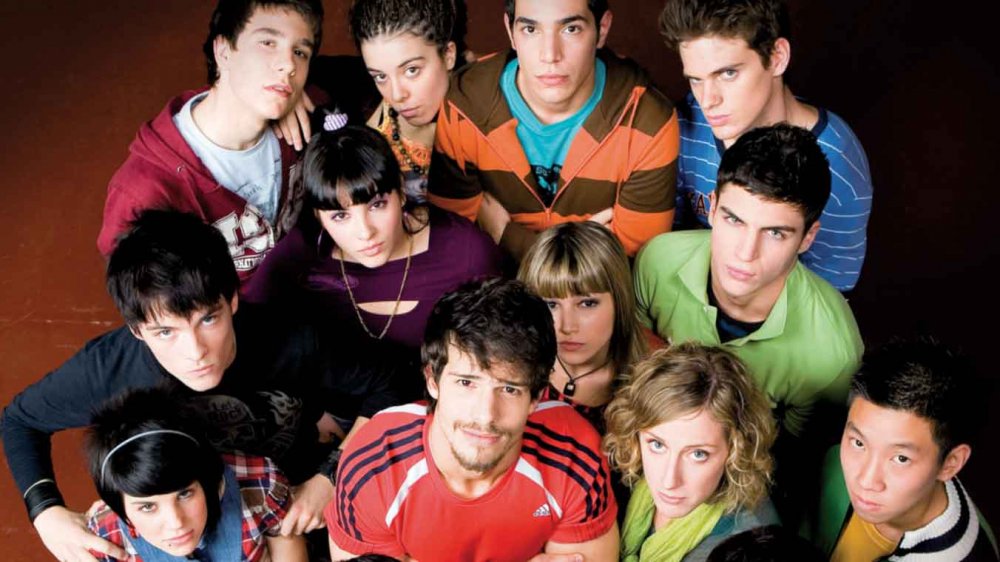 Born in Barcelona, Corberó pursued commercial work at a young age before landing her TV debut on the series Mirall trencat at 13. From there, her television career took off. Her best-known early work was on the high school drama Física o Química (Physics or Chemistry, in English), in which she played Ruth, a student at the show's Zurbarán High School. While the series courted controversy, Corberó's performance as a teen struggling with bulimia was critically hailed, netting her awards from Kapital and Top Glamour.
Corberó's next stop was on the drama series 14 de Abril. La República, which launched in 2011, but saw the broadcast of its second season delayed a full eight years due to political controversy. During the interim, she shot a couple of poorly-received horror films before taking on quality parts in the Colombian production Crimen con vista al Mar and the 2013 comedy ¿Quién mató a Bambi?. She also dipped her toe into American entertainment for the first time, providing the Spanish-language voice track for Sam in Cloudy With a Chance of Meatballs 2. She'd return to that well for 2016's The Secret Life of Pets, but not before winning several more successful television gigs, including as Margaret of Austria in the historical series Isabel.
With both her comedic and dramatic chops established, Corberó was ready for the role that would make her a globally-known name.
Money Heist cracks open Ursula Corbero's career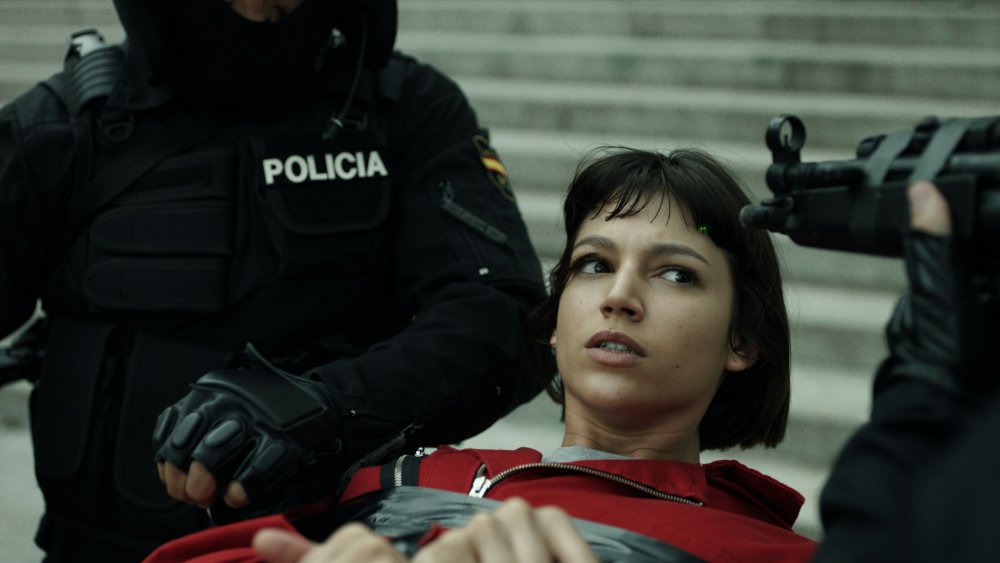 In 2017, Corberó was cast as Tokio on Money Heist, and it would mark a leveling-up in both performance and profile. The show's twisting plot lines, unconventional structure, and political message would make it much-talked-about, and its prominent focus on its female characters served as an ideal showcase for Corberó's talents. As Money Heist took over the world, becoming the most-watched non-English-speaking series on Netflix and netting Best Drama Series at the 2018 International Emmy Awards, Coberó would be similarly hailed, and find herself nominated for Best Actress in a TV Series at Spain's Premios Feroz awards.
With that skyrocketing level of stardom came greater opportunity, and Corberó pounced on it. First, she took on her biggest movie role to date as a lead in Tree of Blood, the latest effort from director Julio Medem (Sex and Lucia). Then, she snagged her first English-speaking role in the second season of Snatch, the Crackle adaptation of Guy Ritchie's whiz-bang 2000 crime thriller/comedy. While the character — a Spanish gun-for-hire working for the Toledo crime syndicate — may not be too much of a thematic stretch from Corberó's work on Money Heist, seeing her bounce off the very British members of the Hill Gang, including Harry Potter alum Rupert Grint, is sure to delight fans of her turn as Tokio.
Urusla Corberó conquers the world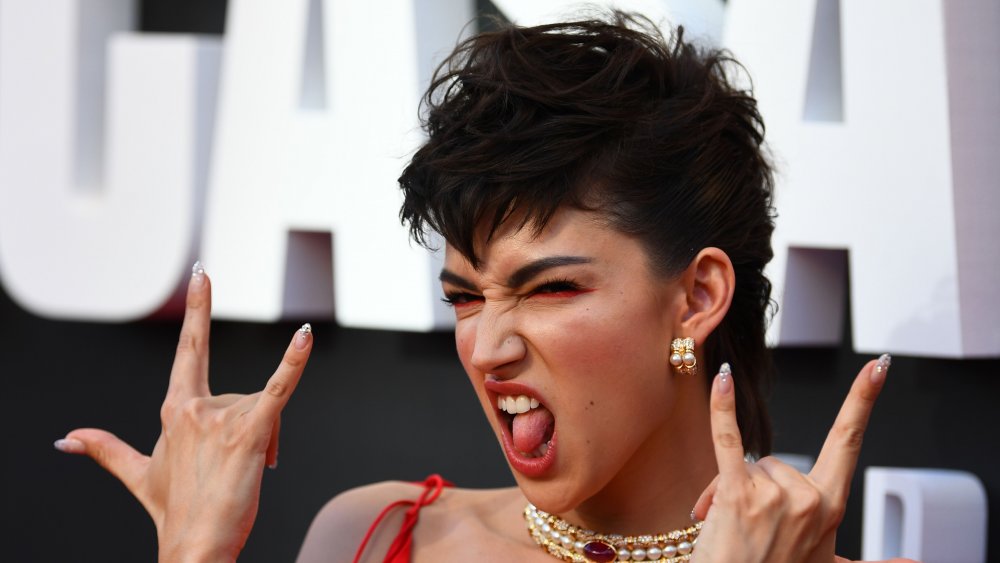 Gabriel Bouys/Getty Images
American audiences might want to get used to Corberó. She's been cast in her first English-language movie role, playing the Baroness, the femme fatale head of Cobra's intelligence operations, in the G.I. Joe prequel film Snake Eyes, which wrapped shooting in February 2020. While the Joe movies haven't garnered much critical praise, they've proven a success at the box office, so it's safe to say a large cross-section of viewers will be getting to know Corberó as she makes her franchise film debut.
Then again, they may not have to work too hard to get familiar with her, if they follow the worlds of social media and fashion. There, Coberó has become an icon, at one point ranking as the most followed Spanish celebrity on Instagram, and currently clocking some 16 million devotees on the platform. She's also been a brand ambassador, doing time as the face of luxury brand Bvlgari's Fiorever line. There's public substance behind the style, however, as Corberó has made use of her visibility to champion feminist political causes, as well as campaigning for breast cancer awareness and childhood cancer charity.
With Snake Eyes on the way and Part 5 of Money Heist already greenlit, it's safe to say Corberó's only just begun to steal our hearts, and that she'll be looking more and more familiar on both sides of the Atlantic as her star continues to rise.