Here's Where You Can Stream Elf This Holiday Season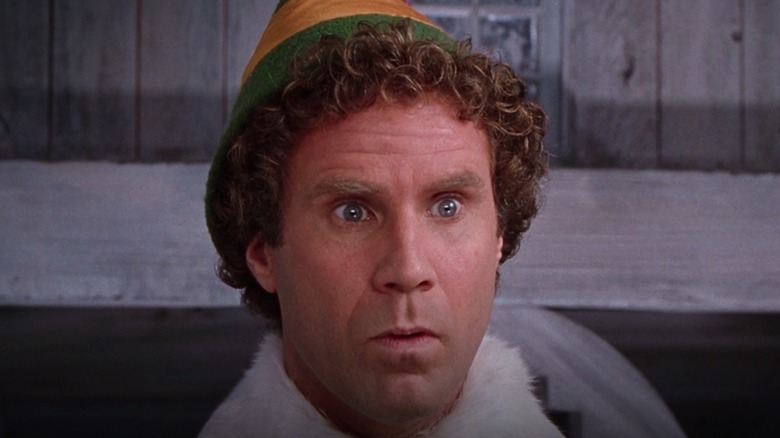 New Line Cinema/HBO Max
Every year, movie studios are trying to make the next beloved Christmas movie, hoping to use the perfect recipe of warm holiday cheer and cute family fun to create a classic that will be added to yearly traditions that include the likes of "It's a Wonderful Life," "Rudolph the Red-Nosed Reindeer," and "Home Alone." In 2003, the Will Ferrell comedy "Elf" achieved that success — so much so that it's now being used to advertise the newest crop of Christmas movies. The trailer for HBO Max's 2021 entry, "8-Bit Christmas," announces that it's "from the studio that brought you Elf."
"Elf" earned its spot in the holiday tradition through its awkward fish-out-of-water comedy and heartfelt Christmas spirit. Ferrell plays the naive human Buddy, who was raised by Santa's elves in the North Pole. Until now, the elf life is all he's known, but when he learns his biological father Walter (James Caan) is on the Naughty List, he journeys to the unfamiliar world of New York City to try and turn his dad Nice. Despite Buddy's eccentric ways, Walter's family reluctantly takes him in. He wins over his younger half-brother with his expert snowball throwing skills and falls in love with Zooey Deschanel's retail elf Jovie.
By now, "Elf" has fully cemented itself as a Christmas classic, so if you're looking to watch it this holiday season, there are a few options for streaming it.
HBO Max and STARZ include Elf in their subscriptions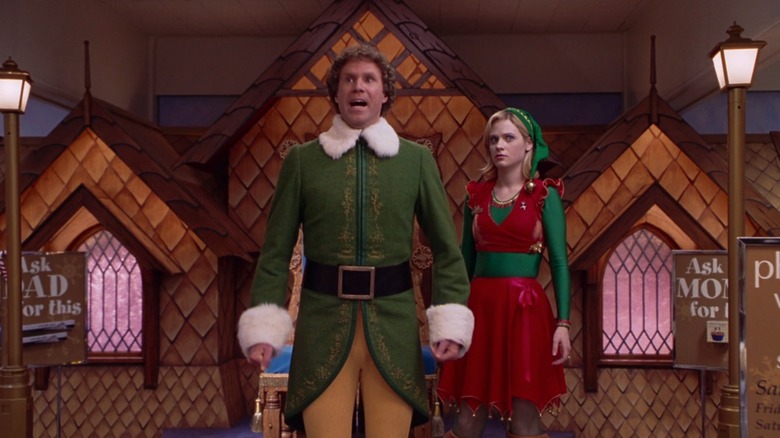 New Line Cinema/HBO Max
Holiday watchers and Will Ferrell enthusiasts alike are in luck! "Elf" is available for streaming through HBO Max or STARZ, which is its own streaming site, but can also be added on to other subscriptions like Hulu and Amazon Prime. Outside of those options, it's also currently available in digital form for rent and purchase for $3.99 or $9.99, respectively, on video-on-demand sites such as Amazon, Apple TV, and YouTube.
For an "Elf" alternative or bonus feature, there's also another option to watch. While "Elf" never got a sequel due to Will Ferrell turning it down, it did inspire a musical that was then adapted into a stop-motion animated special titled "Elf: Buddy's Musical Christmas." It's shorter and has a few differences from the movie, but it's also available for rent or purchase on VOD sites.
Now, go watch "Elf" and be merry!