Here's Where To Watch Elf This Holiday Season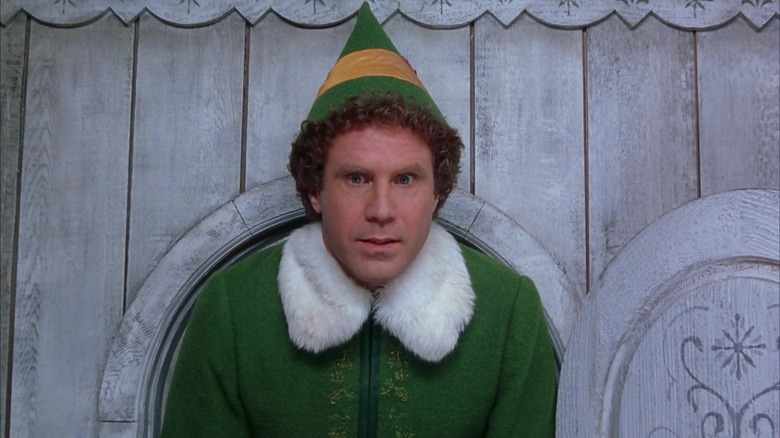 New Line Cinema
When the holidays roll around, movie studios venture to craft the next beloved Christmas movie — hoping to mix a perfect recipe of cheer and family fun to create rewatchable classics like "Elf," "It's a Wonderful Life," and "Home Alone." In Will Ferrell's 2003 comedy "Elf," the creative team achieved that success through its masterful balance of humor and nostalgia.
The PG-rated holiday classic earned its beloved reputation through its use of awkward fish-out-of-water comedy and heartfelt Christmas spirit. Ferrell plays the naive human Buddy, someone raised by Santa's elves at the North Pole. Of course, he's only known life as an elf. But when he discovers his biological father, Walter (James Caan), is on the Naughty List, he journeys to the unfamiliar world of New York City to turn his dad "nice." Despite Buddy's eccentric ways, Walter's family reluctantly takes him into their family. He wins over his younger half-brother with his expert snowball-throwing skills and falls in love with Zooey Deschanel's retail elf character, Jovie.
By now, "Elf" has fully cemented itself as a Christmas classic, so if you're looking to watch it this holiday season, there are several options.
Where to stream Elf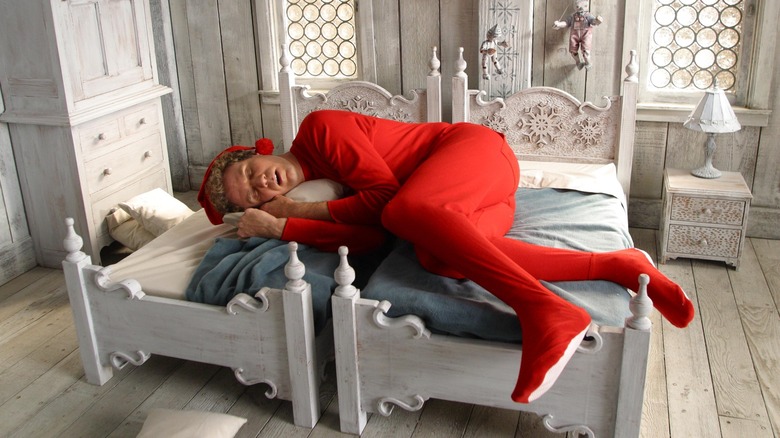 New Line Cinema
Directed by Jon Favreau, "Elf" delivers its seasonal tidings in just shy of a tight 90-minute runtime. Although the bulk of the film centers on a silly premise — no, we still don't know how Buddy has lived this long without assuming he's not an elf — the film focuses its messaging on a deeper level too. At the end of the day, "Elf" asks viewers to be accepting of family members' quirks — especially if your lived experiences are wildly different — and to try to find the simple joys in a chaotic world.
Fans have two prime choices this year when deciding where to watch this festive flick. Max or Hulu subscribers can enjoy this Will Ferrell-led classic. "Elf" has been streaming on Max for some time, but Hulu announced in mid-November that they would also begin streaming the film, starting November 23. If you're looking to save money around the holiday time but don't have either subscription service, you can nab a 30-day Hulu free trial to see the film.
Also, "Elf" is currently available in digital form for rent and purchase for around $3.99 or $9.99, respectively, on video-on-demand sites such as Google Play, Apple TV, and Vudu. You can also always purchase "Elf" hard copies on DVD or Blu-ray, as sites like Amazon currently offer the film in 4K resolution on Blu-ray.
Where to watch Elf on TV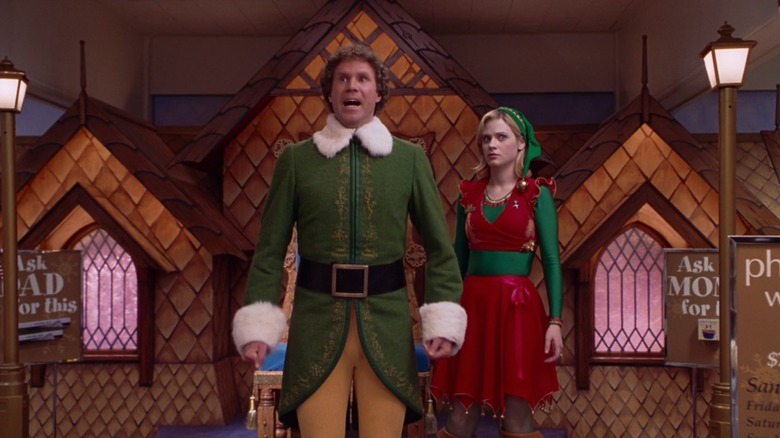 New Line Cinema
If you have a cable subscription, you can also watch "Elf" on TNT or TBS' websites and apps. You'll need to log in via your service provider credentials to get access, but this is a great alternative for those without streaming subscriptions. For those looking to watch the film live on television, here are 2023's confirmed airtimes per Warner Bros. Discovery's schedule:
TBS
Saturday, November 4th at 7:30 p.m. ET
Sunday, November 5th at 7:00 p.m. ET
Sunday, November 19th at 5:00 p.m. ET & 10:00 p.m. ET
24-hour marathon airs from Friday, November 24th at 8:00 p.m. to Saturday, November 25th at 8:00 p.m. ET
TNT
Sunday, November 12th at 8:00 p.m. ET
Monday, November 13th at 6:00 p.m. ET
Thursday, November 23rd at 7:00 p.m. ET
Friday, November 24th at 3:30 p.m. ET
Monday, November 27th at 8 p.m. ET & 10 p.m. ET
Thursday, November 30th at 8 p.m. ET & 10 p.m. ET
For an "Elf" bonus feature, there's another option to watch. While "Elf" never received a sequel due to Will Ferrell turning it down, it inspired a musical that was then adapted into a stop-motion animated special titled "Elf: Buddy's Musical Christmas." The special is also available for rent or purchase on VOD sites like those mentioned above. The feature is also streaming on Max.