We Finally Know Why Will Ferrell Turned Down An Elf Sequel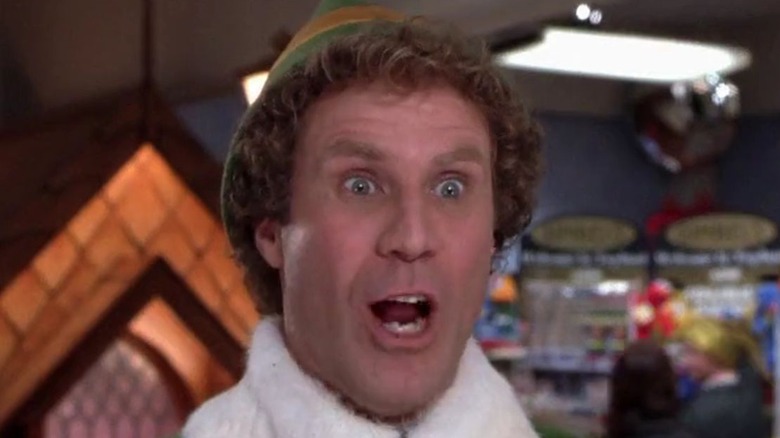 Cubankite/Shutterstock
Since 2003, "Elf" has been an essential Christmas ingredient in many household celebrations, just as much as a certain Mariah Carey song or Bruce Willis running around barefoot in a vest. The Jon Favreau film that saw a grown man who lived with elves set off to find his birth father is undoubtedly one of Ferrell's best, earning $223 million at the worldwide box office (via Box Office Mojo). With numbers like that, it made perfect sense why efforts were made to develop a sequel. The only thing that was stopping it from happening, it seems, was the elf himself.
The conversation has come up a lot over the years on whether Ferrell would be back as Buddy, but the idea failed to get the snowball effect to go anywhere. Now, after 18 years, Ferrell has finally put the matter to bed, explaining just what it was about a potential "Elf 2" project that never made it to the actor's Christmas list, and the thinking that led him to turn down an unthinkable $29 million offer in the process.
Will Ferrell was honest when it came to Elf 2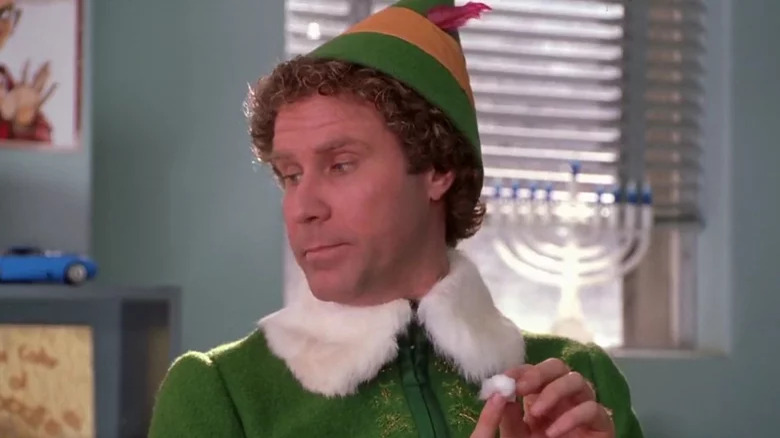 New Line Cinema
Speaking to The Hollywood Reporter, Ferrell was asked for the gazillionth time why he turned down reprising his role as Buddy and why this elf had remained on a shelf for 18 years. The response, if anything, showed a great testament to Ferrell's character and the classic Christmas film that he helped make so special. "I would have had to promote the movie from an honest place," said the actor. "Which would've been, like, 'Oh no, it's not good. I just couldn't turn down that much money. And I thought, 'Can I actually say those words? I don't think I can, so I guess I can't do the movie.'"
While fans would have no doubt jumped at the chance to see Ferrell back with giant green slippers and yellow tights, it's good to hear that the man who'd be wearing it all wasn't in it for the money — particularly since the script itself apparently just "rehashed" the plot of the first movie, as such sequels tend to do.
For now, "Elf" can stay just as it is in all its candy spaghetti splendor, dusted off every December and viewed as the Christmas touchstone that it is. Besides, Ferrell's got another festive treat on the way with Ryan Reynolds in "Spirited," which will arrive on Apple TV+ in 2022.