The American Horror Stories Actors Fans Want To See In A Main Season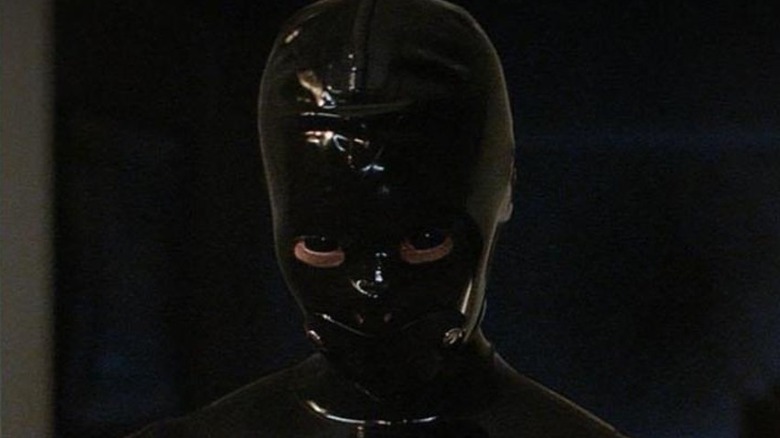 FX
"American Horror Stories" — a spin-off based on the hit FX series "American Horror Story" — premiered in July on both FX and Hulu, featuring an anthology structure that pays tribute to the main TV show's always-changing per season themes, while also giving it a new twist: Each episode, with the exception of the first two episodes, tells a completely new story, all taking place somewhere within the "American Horror Story" timeline.
"American Horror Stories," unlike its parent show, was met with mixed reviews from long-time fans, who critiqued the writing and overall direction of the series. The show currently sits at a 54% critic rating and 37% audience rating on Rotten Tomatoes, with the consensus stating that, "American Horror Stories has its moments, but a lack of consistent narrative quality among installments and not enough scares make for an unsatisfying whole."
The series invited back many key players from the original franchise such as Billie Lourd, Matt Bomber, and Cody Fern. Now, "American Horror Story" is notorious for its use of the same actors across multiple seasons playing new characters, so this comes as no surprise, but we did see a few new faces in the spin-off series, as well. Some of them were so well received, in fact, that fans would like to see them again on the primary "American Horror Story" series.
Here's who fans want to see in an American Horror Story season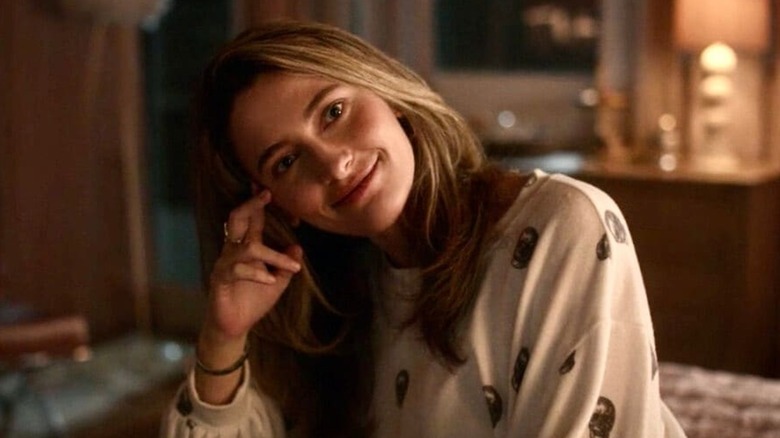 FX
In the r/AmericanHorryStory subreddit, fans discussed who they did (and didn't) want to see transfer over to a main "American Horror Story" season in a recent thread. The "AHS" viewers elaborated on different actors seen throughout the new spin-off, and how that made them feel about their potential for a main series appearance. For instance, u/MadeUpMelly was excited to finally see Adrienne Barbeau enter the "AHS" franchise, and wrote, "Adrienne Barbeau has been a dream cast addition to AHS for me for ages." Barbeau starred in the "Drive In" episode. She played an older woman working at a local drive-in theater where a cursed movie is shown turning viewers into zombie-like creatures.
Fellow Reddit user u/genericxinsight said, "I surprisingly enjoyed Paris Jackson and wouldn't mind seeing her in a larger role." Jackson appeared in three episodes playing a character named "Maya." Her character was a typical high school mean girl who plays a cruel joke on the lead character, played by Sierra McCormick, along with her group of friends.
Danny Trejo is another actor who fans desire to see return, with u/AloneMixture3536 saying "Surprised nobody has said Danny Trejo in these comments [...] he's a great actor, and a cool guy overall. Hope we see him in some future season." Trejo had the fun task of playing a malicious Santa Claus in "The Naughty List" episode.
Merrin Dungey and Vanesa Williams are also among those who are wanted to be seen on "American Horror Story," with their names being mentioned multiple times throughout the thread. "I would love to see Merrin Dungey (psychiatrist in Rubber (Wo)man) and Vanessa Williams (BA'AL) return," commented u/stunshock.
However, fans were also clear about which actors they didn't want to see again.
There are also some actors fans don't want to see on American Horror Story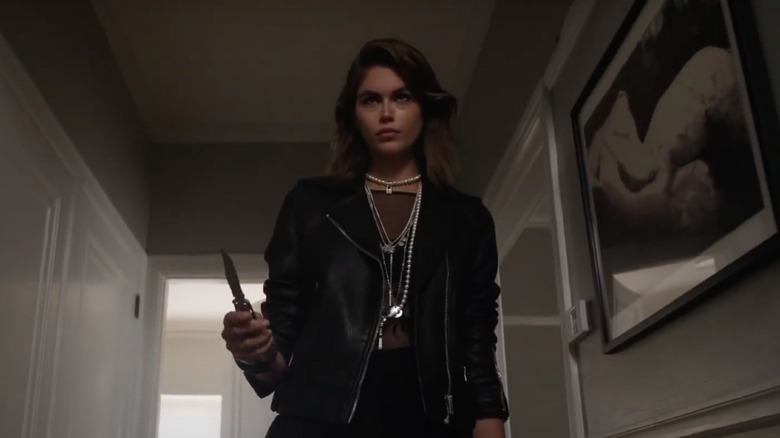 FX
Kaia Gerber's name is found many times in the discussion, however, the mentions of her are not overwhelmingly positive. "As far as keeping people away from AHS Kaia Gerber is the only one where I have an immediate negative reaction thinking about it..." u/Benjen88 commented. Gerber played a ghost in the Murder House who became a love interest for Sierra McCormick's character. Their love story is an intriguing one, however fans don't seem to be too pleased with Gerber's performance. "As for Kaia Gerber, I think the general consensus (that I agree with) is that she wasn't very good in her episode of Rubber Woman." u/genericxinsight commented.
Ironically, Gerber actually did make her way into the latest season of "American Horror Story," appearing in the "Death Valley" half of "American Horror Story: Double Feature." Gerber played a primary role in the season, being captured by the U.S. government after being probed by aliens. This could be a good sign that other "Stories" actors may join her in being cast on main franchise seasons in the future. As for who other than Gerber, exactly, will join future casts of "American Horror Story" remains unknown, but fans have made it abundantly clear who they would definitely like to see added to the rotating cast, so producers should take note.
With "American Horror Story: Double Feature" having aired its last episode in October, we will have to wait until next fall to see who will make the final cut.