The Real Reason AHS Fans Hate Death Valley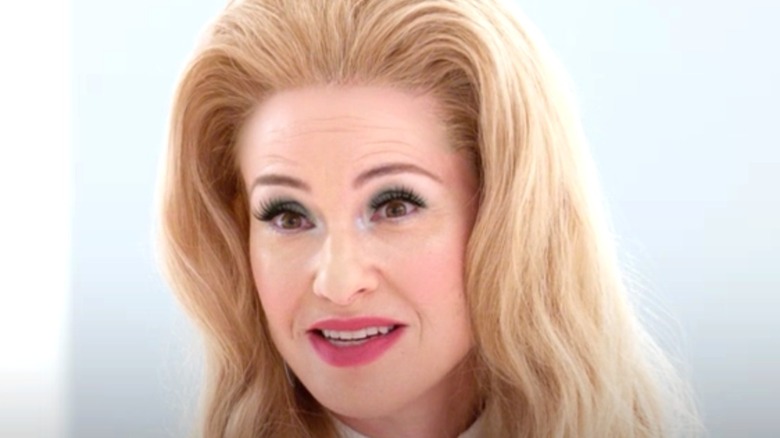 FX/Hulu
"American Horror" has been enjoyed by many fans over the years. It currently holds a 77% on Rotten Tomatoes across all seasons. Pretty impressive for a show that has gone on for 10 seasons. The anthology has featured shocking scenes, fantastic characters, and downright despicable villains. Each season of "AHS" stands separate and independent from the others, but there can sometimes be an overlap. For example, the "Coven" season crosses over into the "Apocalypse," and the "Asylum" and "Freakshow" seasons share similar characters. While those previous seasons have contributed to that impressive RT score, the latest season, "Double Feature," might knock that score down a few points due to fan reception.
"American Horror Story: Double Feature" is basically two seasons in one. Season 10 was broken down into two parts: "Red Tide" and "Death Valley." "Red Tide" followed an ambitious writer (Finn Wittrock) and his family (Lily Rabe and Ryan Kiera Armstrong) as they hunker down in a New England town for a short time. Wittrock's character struggles to get back his writer's block, and later, he becomes addicted to a "creativity drug" that has side effects that are awfully similar to the behavior of vampires. 
The second part of the season, "Death Valley," has two separate plot lines. One involves young adults in the present day while the other is a black-and-white trip to the past that prominently features aliens and psychokinetic head explosions. Now that Season 10 of "American Horror Story" has concluded, how do fans of the popular series feel about "Death Valley?"
How do fans feel about American Horror Story: Death Valley?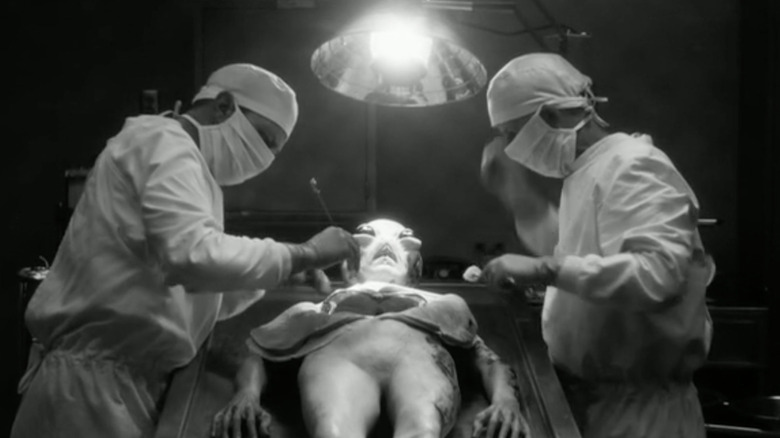 FX/Hulu
Following the end of "American Horror Story: Death Valley," Reddit user u/cheeseburghers wrote a post listing their complaints about the second half of Season 10. Included in their concerns were a dislike of the characters, the lack of subplots, the music choices that were used in flashback scenes, and a disappointment over "AHS" alum Sarah Paulson's role.
Fellow fans of "AHS" had similarly strong opinions on the second half of "Double Feature." Redditor u/Ikell11 stated, "I fell off. The first part had so much potential. I was hoping for some kind of connection, even if it was just thematic. But no. Reminded me of a film school project. Artsy with cool visuals and sounds but no story."  Others agreed with this sentiment. User u/weaped said "Death Valley" felt like a "slap in the face" to fans and went on to comment, "I was truly excited for the alien concept to be touched on again after 'Asylum,'" but was disappointed at the lack of narrative follow-through. Commented u/Childressaf went as far as to say that whenever the teenager characters were on screen, they went to scroll through TikTok on their phone.
Some Reddit users posting to the thread also took issue with both the aliens and general pacing of "Death Valley." Fans had hoped for the aliens to get a bigger or more robust part in the series, or had even hoped for a loose connection to "Asylum." Another Reddit user joked that the writers for "AHS" ran out of the black pill from "Red Tide" halfway through the season, and that's how the story intersected. Ultimately, fans wished more from "Double Feature," and agreed that both "Red Tide" and "Death Valley" felt shallow and not entirely fleshed out.