Why Olene From Chicago P.D. Looks So Familiar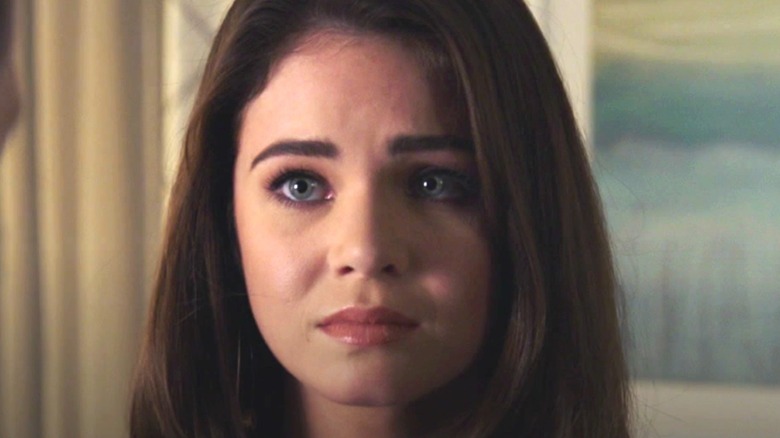 NBC/Peacock
NBC's hit procedural drama "Chicago P.D." has been on the air for nearly 10 full seasons. And as the series is a key player in the network's hit "One Chicago" franchise, it's likely to keep running for many years to come. While the central cast of "Chicago P.D." (anchored by Jason Beghe) has remained mostly intact during its run, like the rest of the shows in "One Chicago"-land it has also seen numerous faces come and go over the years, via short-term character arcs and memorable one-off appearances. 
And when it comes to "Chicago P.D." appearances, one of the strongest undoubtedly appeared during the eighth episode of the show's fifth season. Titled "Politics," that episode found Voight (Beghe) and the Intelligence Unit investigating the death of a Ukranian woman in the company of Voight's Congressman pal Scott Graynor (Scott Bryce). Over the course of their investigation, they came into contact with a suspect who may have connections to local Ukranian mobsters. Her name was Olene, and her own tale of woe was brought to beautifully tragic life by a talented, no doubt familiar looking young actor who played her. 
That actor's name is AlexAnn Hopkins. Here's where you've seen her before.  
Hopkins almost met her end at the hands of a major unsub on Criminal minds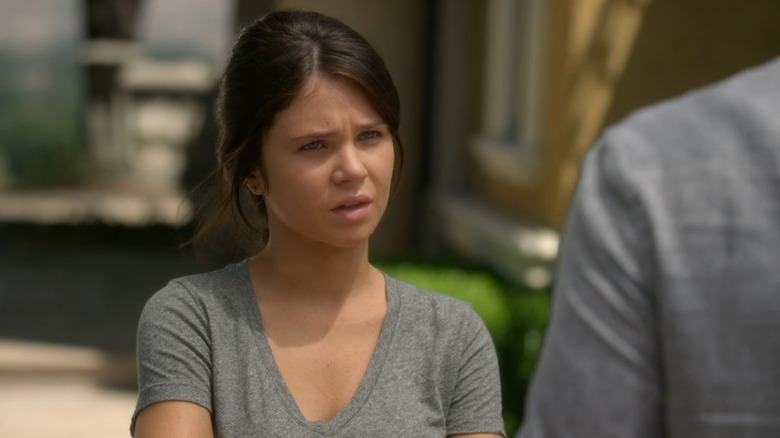 CBS Television
If the face of AlexAnn Hopkins is familiar to you, it's likely because you're a fan of another long-running small screen procedural, CBS' serial killer creep fest "Criminal Minds." That series, of course, followed the tales of a crack FBI unit who used their profiling skills to track down the worst killers (dubbed "unsubs") in the country. If you're a fan of the show, you know one of the worst "unsubs" the BAU ever encountered was Everett Lynch (Michael Mosley), better known as The Chameleon.
That vile character made his series entrance in season 14. Lynch eventually became the last major "unsub" the BAU crew took down on "Criminal Minds," which they did in spectacular fashion via the 2020 series finale. As it happens, they almost caught Lynch the episode prior, when he'd taken a troubled young woman and her daughter Olivia into his orbit. After quickly dispatching with the mother, Lynch was soon was plotting bad things for Olivia too, until the BAU team showed up.
That was indeed AlexAnn Hopkins portraying the savvy young Olivia in the penultimate episode of "Criminal Minds," by the way. And as with her limited role in "Chicago P.D." Hopkins delivered a compelling turn that transformed what might have been a stock persona into a three-dimensional character.  
Sun Records found Hopkins playing The King's high school squeeze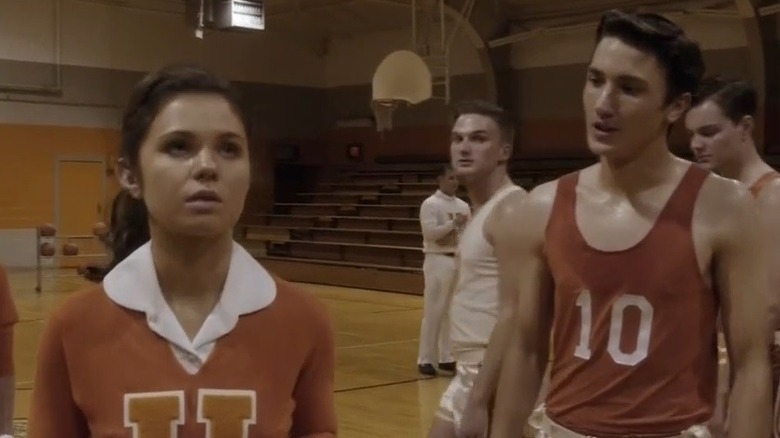 CMT
While her brief stints on "Chicago P.D" and "Criminal Minds" remain career highlights, so too does AlexAnn Hopkins's seven-episode arc on the CMT miniseries "Sun Records." If you saw Hopkins on that series, you know she had a lot more to work with portraying Trixie Dean, the beleaguered high school sweetheart of soon-to-be rock and roll superstar Elvis Presley (Drake Milligan).
If you missed out on "Sun Records," the eight part miniseries depicted the fateful events that led icons Presley, Johnny Cash (Kevin Fontayne), Carl Perkins (Dustin Ingram), and Jerry Lee Lewis (Christian Lees) into the hallowed halls of the legendary Memphis studio to record for a single day as the so-called "Million Dollar Quartet." In doing so, the series depicted the tumultuous personal lives of each as their stars were all very much on the rise.
Understandably, "Sun Records" payed particular attention to the life of Elvis Presley, as he was the youngest of the lot, and already well on his way to being the biggest act on the planet. That meteoric ascension put unfathomable strain on his relationship with young Trixie, who AlexAnn Hopkins portrayed with a fiery spirit and unshakeable will on level with Presley's boundless talent. Suffice it to say, but watching Hopkins and Milligan bring those fiery passions to light was arguably the highlight of the series. 
Hopkins got glammed out 1980s style on The Goldbergs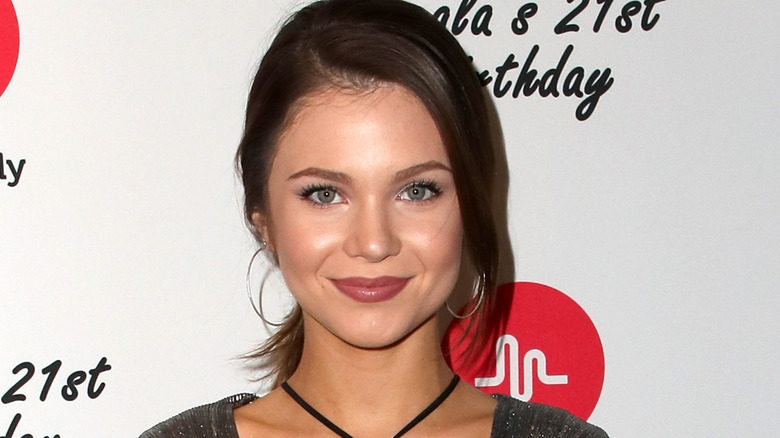 David Livingston/Getty Images
You may not realize it, but AlexAnn Hopkins has actually been a working actor for over a decade now, earning her first screen credit for an appearance on "America's Most Wanted: America Fights Back" in 2009. While Hopkins has been working steadily ever since, it's safe to say her big break moment came in 2016 when she scored a supporting role in a season 3 episode of ABC's hit family sitcom "The Goldbergs."
Set in small town Pennsylvania circa the 1980s, the heartfelt, and shamelessly nostalgic "The Goldbergs" depicts the ongoing adventures of the titular family as they deal with all manner of pop-culture tinged shenanigans. Much of the show is centered around the Goldberg kids, all of whom have at some point been navigating the choppy waters of high school. It was indeed in the hallowed halls of William Penn High that AlexAnn Hopkins made her one and only appearance on "The Goldbergs." She did so as the spirited teen Overa Kone. While Hopkins' brief screen time on "The Goldbergs" didn't offer much in they way of character development, or even much dialogue, the young star still managed to stand out from a sea of teenaged supporting players. And yes, she looked absolutely fabulous doing it in full eighties regalia.