Spider-Man Just Beat The Avengers For This Wild All-Time Record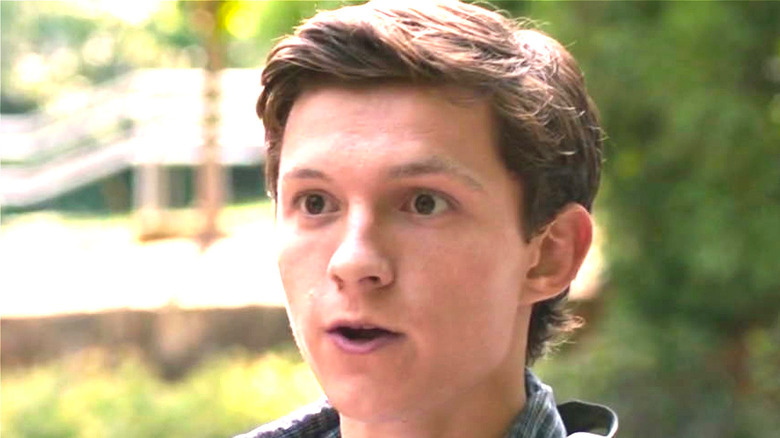 Sony Pictures/Marvel Studios
Given the insane level of anticipation for "Spider-Man: No Way Home," the high demand for cinema tickets this week was as shocking as potentially seeing more than one wall-crawler in the upcoming three-quel. Cinema sites buckled under the pressure of the film's immense demand, and fans around the world fought tooth and WiFi signals to get their hands on a coveted seat for Spidey's upcoming adventure. But just how many of those devoted web-heads sat waiting, champing at the bit to secure tickets for the release of Marvel and Sony's biggest movie of the year? The answer is enough to make any Spider-Man do a flip, no matter which one's your favorite.
After doing the math that confirms extra ticket machines might well be needed on reserve, it turns out sales for early showings of Marvel and Sony's "Spider-Man: No Way Home" were through the roof. As revealed by Fandango's official Twitter account, Tom Holland's next eight-legged caper officially stole an impressive crown from sibling film "Avengers: Endgame."
Spider-Man beat Avengers: Endgame for the box office pre-sale crown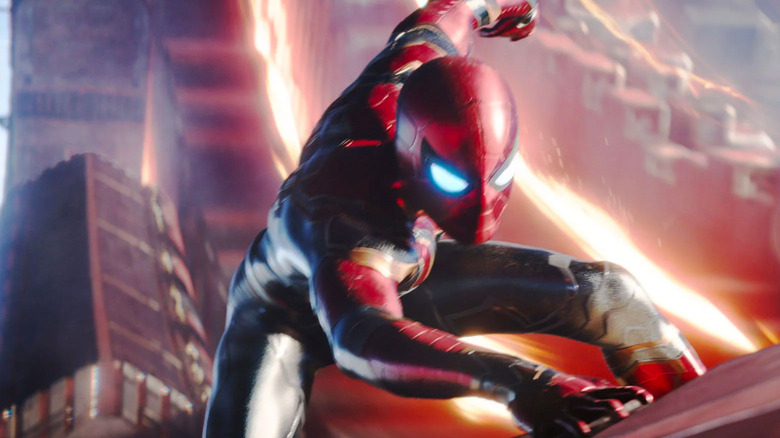 Marvel Studios/Disney
While the total numbers aren't in for all other pre-sales from other websites and cinema outlets, Fandango is ready to report that the third Marvel Studios "Spider-Man" flick officially outpaced the Infinity Saga-concluding fourth "Avengers" flick. Back in 2019, "Avengers: Endgame" earned a massive $120 million in advance ticket sales alone (via Deadline), there's a high chance that even bigger things are yet to come for Parker's next solo (but probably not) adventure.
Of course, factoring in Marvel's biggest movie to date isn't enough. It's also worth noting that by getting past "Endgame," "Spider-Man: No Way Home" has also swung right past the likes of "The Last Jedi" and "The Force Awakens" in pre-sales, as well. Note that all these top performers are products of the very same House of Mouse, except for arguably "Spider-Man: No Way Home," which is officially distributed by Sony in partnership with Disney and Marvel Studios. 
We can only hope that this already massive draw from audiences is worth it when Spider-Man returns to cinemas on December 17.