Avengers: Endgame Advance Ticket Sales Crash Websites, Leave Fans With Lengthy Wait Times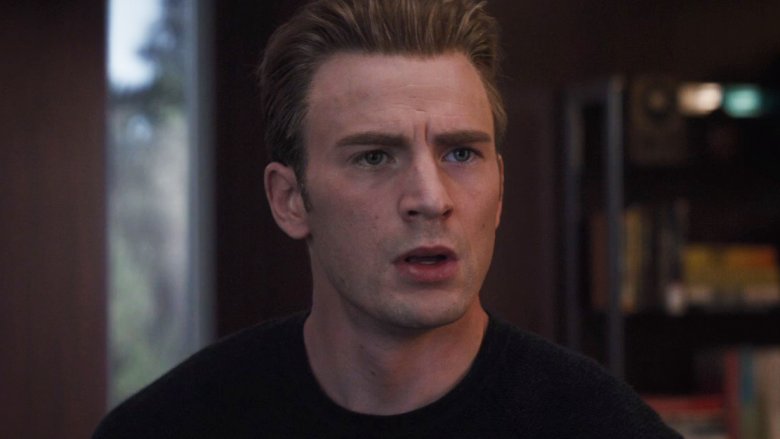 In the words of the great Michael Scott, "Oh my God! Okay, it's happening. Everybody stay calm, everybody stay calm. Stay f****** calm! Everybody f****** calm down!"
Avengers: Endgame tickets went on sale on Tuesday, at the same time Marvel Studios unveiled a minute-long new look at the forthcoming flick, and the internet went absolutely, completely, Gwen Stefani-style bananas. 
Fans flocked to digital ticket retailers like Fandango, AMC, and Atom Tickets to secure their seats for Endgame, but were soon faced with loading errors. The desire to scoop up tickets for Endgame was so intense that websites began crashing. Many of those who did manage to get through and avoided getting smacked with a 503 error code were placed in an online queue for tickets and hit with outrageous wait times — upwards of 40 minutes in some cases and over an hour in others. 
"Yo @Fandango this wait your turn thing is cool and all, but it would be nice if the site actually let me select seats and didn't crash when I get through. I was in line ON THE HOUR and OF COURSE it still crashes," one fan tweeted, adding in follow-up posts, "Like what are our options even at this point?? I made it through the line (AGAIN) but like I don't foresee this ending in my favor...Y'all need to add another showtime or something. Like what do we do when your sites/apps are literally not working? I equate this to being snapped away at the end of Infinity War. Guess I know now I didn't make it ... I know I'm being dramatic, but this ticket buying experience has been mentally and emotionally exhausting. The usability of the apps and the ticket line system is both disappointing and pointless."
Another fan expressed similar feelings of frustration after attempting to buy Endgame tickets: "Buying tickets for Avengers: Endgame is the most frustrating experience of my life. Can we Snap half these people away and I can give you [a] far too large sum of money so I can watch my nerd guys fight on screen @AMCTheatres?? Please and thank you."
Nightmarish as the ticket-buying process has proven, there was always going to be the risk of running into snags and stalls when trying to purchase seats for Avengers: Endgame — particularly right as they went on sale and for Thursday-night preview screenings on April 25 or opening day showings on April 26. Everyone and their Marvel-loving mothers have been frothing at the mouth to see the 22nd installment in the Marvel Cinematic Universe, the culmination of over 10 years of Marvel movie magic and the answer to all the questions raised in the shocking final act of Avengers: Infinity War. It isn't as if Endgame is some under-the-radar release that would struggle to turn a profit, it's one of the biggest film releases of 2019 – so of course trying to snag presale tickets for it was going to be like pulling teeth. That's the price to be paid to see Iron Man (Robert Downey Jr.) and Captain America (Chris Evans) reunite and admit they trust each other again, Captain Marvel (Brie Larson) join the surviving heroes in the fight against Thanos (Josh Brolin), and the Avengers potentially reverse the Decimation that killed half the universe's population. 
The flip side of all this is that Avengers: Endgame is well on its way to become a box office bombshell. Tuesday's sudden surge of traffic to ticket sites has already seen the film blast through records, selling three times as many tickets through Atom in the first 60 minutes of advance sales than Infinity War did in 2018 and more tickets in the first hour of presales via the online retailer than Star Wars: The Last Jedi sold in 2017 (via Deadline). 
Website-crashing and record-smashing advance ticket sales indicate incredible anticipation for Endgame, and anticipation always equates to money-making. It doesn't take a genius to see that Endgame is clearly poised to crush the box office when it debuts on April 26, likely earning enough dough to become the top-grossing entry in the entire MCU and perhaps the best-earning superhero ensemble movie of all time. Like writer Eric Vespe observed, "My timeline is filled either with people frustrated at ticket sites crashing or apologies from theaters that their ticketing systems are buckling under the strain of demand. I don't know, guys. I'm starting to think Avengers: Endgame might make a little money opening weekend."
Directed by Joe and Anthony Russo, the same guys behind Avengers: Infinity War, Avengers: Endgame will launch in cinemas on Friday, April 26. Be there, or be square.