Spider-Man: Homecoming Score Track List Revealed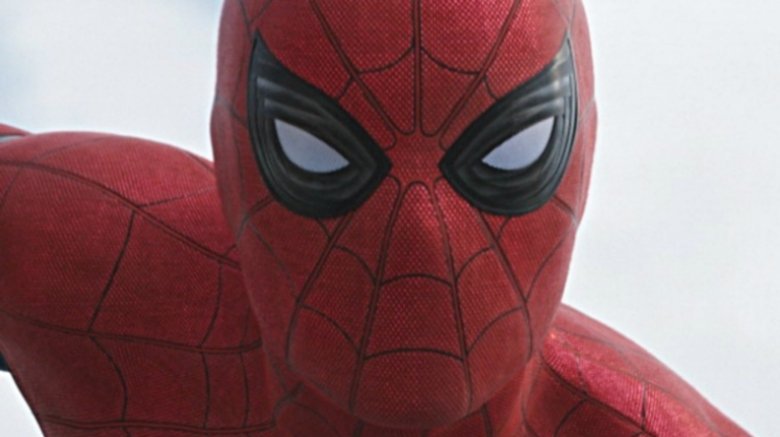 We may receive a commission on purchases made from links.
The latest iteration of Spider-Man will swing into theaters soon, and with it comes a modern motion picture score. 
Sony Masterworks has revealed (via Heroic Hollywood) the full track list for composer Michael Giancchino's score of Spider-Man: Homecoming. The official score includes 21 original compositions from Giacchino himself, rounded out by a seriously cool orchestral version of the classic Spider-Man theme tune. Giacchino previously teased the new take on the old tune, sharing a short video clip of it on his Twitter. 
Giacchino's compositions have been featured in Jurassic World, Rouge One: A Star Wars Story, Star Trek Beyond, Doctor Strange, Up, The Incredibles, and Ratatouille. The Academy Award-winning composer is also known for his cheesy puns, which make their way into all the scores he's worked on. 
The Spider-Man: Homecoming score will be released alongside the film's theatrical launch on July 7. The cover art hasn't yet been unveiled, but Marvel fans can pre-order a copy of the score on Amazon. 
Here's the full track list: 
1. "Spider-Man Television Theme"
2. "The World is Changing"
3. "Academic Decommitment"
4. "High Tech Heist"
5. "On a Ned-To-Know Basis"
6. "Drag Racing / An Old Van Rundown"
7. "Webbed Surveillance"
8. "No Vault of His Own"
9. "Monumental Meltdown"
10. "The Baby Monitor Protocol"
11. "A Boatload of Trouble Part 1"
12. "A Boatload of Trouble Part 2"
13. "Ferry Dust Up"
14. "Stark Raving Mad"
15. "Pop Vulture"
16. "Bussed a Move"
17. "Lift Off"
18. "Fly-By-Night Operation"
19. "Vulture Clash"
20. "A Stark Contrast"
21. "No Frills Proto COOL!"
22. "Spider-Man: Homecoming Suite"
Judging by the pun-filled song titles, it seems Peter Parker (Tom Holland) will go head-to-head with his current rival, Vulture (Michael Keaton), twice near the end of the film. Tony Stark (Robert Downey Jr.) will also have a "raving mad" moment, and the Homecoming crew will face rough waters for two big scenes on a boat. 
Directed by Jon Watts, Spider-Man: Homecoming centers on an all-new Spidey. Here's the film's synopsis: "A young Peter Parker/Spider-Man (Tom Holland), who made his sensational debut in Captain America: Civil War, begins to navigate his newfound identity as the web-slinging super hero in Spider-Man: Homecoming. Thrilled by his experience with the Avengers, Peter returns home, where he lives with his Aunt May (Marisa Tomei), under the watchful eye of his new mentor Tony Stark (Robert Downey, Jr.). Peter tries to fall back into his normal daily routine —distracted by thoughts of proving himself to be more than just your friendly neighborhood Spider-Man—but when the Vulture (Michael Keaton) emerges as a new villain, everything that Peter holds most important will be threatened."
Spider-Man: Homecoming is set for release on July 7. While we wait to see (and hear) how the film shakes out, find out why it'll be better than you think.