Who Is Buster Welch From Yellowstone?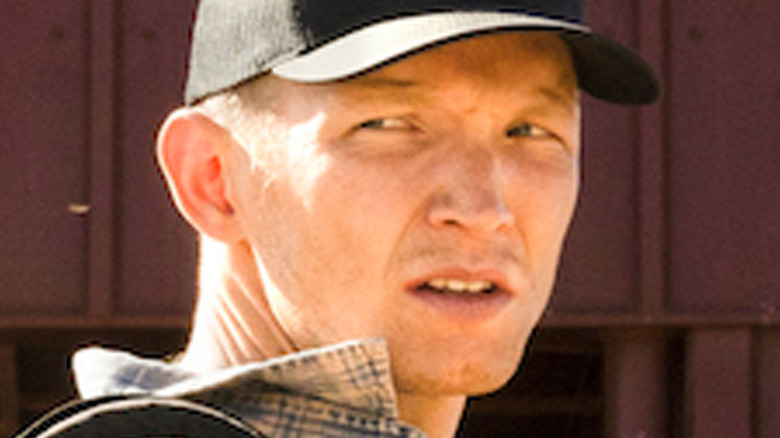 Paramount Network
In the Season 3 finale of Paramount Network's modern day western "Yellowstone," Jimmy Hurdstrom (Jefferson White) attempts to ride a rodeo horse in spite of his last attempt at doing so resulting in a life-threatening injury. Jimmy's return to rodeo riding goes south fast too, when his horse bucks and sends him flying onto the ground, where he lands unconscious.
In the wake of this accident, some "Yellowstone" viewers thought that Jimmy's tenure on the series might be over for good. However, Season 4 revealed that, while Jimmy survived the fall, his return to the rodeo was in direct defiance of the wishes of his boss and ranch patriarch John Dutton (Kevin Costner). Following his second injury, then, he's longer be welcome at Dutton Ranch, where he had previously worked as a ranch hand. Instead, as of Season 4, Jimmy is now living at the 6666 Ranch in Texas to train as a cowboy.
In Season 4 Episode 5, soon after his arrival at 6666 Ranch, Jimmy encounters an elderly horse trainer that the resident foreman lets him know is Buster Welch, who in actuality is a significant figure in the Texas horse riding scene.
Buster Welch is a Texas legend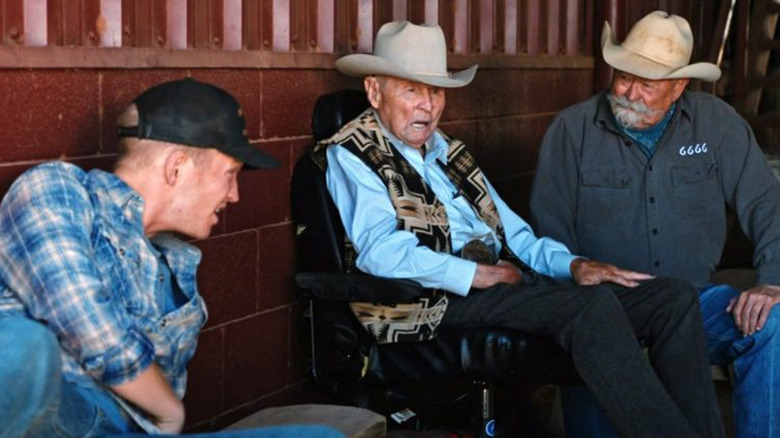 Paramount Network
As recounted in a brief biography on the website for the American Quarter Horse Hall of Fame, into which he was inducted in 2004, Buster Welch specializes in horse cutting. In short, this is a sport in which competitors demonstrate their ability to herd cattle from horseback (via Horse Canada). Welch won first place in the National Horse Cutting Association World Championships Futurity competition four times in total. Furthermore, among other locations, he worked at the 6666 Ranch at one point in his career. Welch, in fact, is referenced on the 6666 Ranch website as the rider of a horse named Peppy San Badger, with whom he won a National Cutting Horse Association Futurity competition, and whose bloodline, by their estimation, is the second-best in the history of ranch horses.
Following his "Yellowstone" cameo, the 6666 Ranch foreman tells Jimmy that "there's three gods in Texas: the Almighty himself, Buster Welch, and George Strait." While this may be hyperbole, Welch is nevertheless a significant figure in his profession, easily recognizable to viewers familiar with the sport of horse cutting.