Is Jefferson White Leaving Yellowstone In Season 4?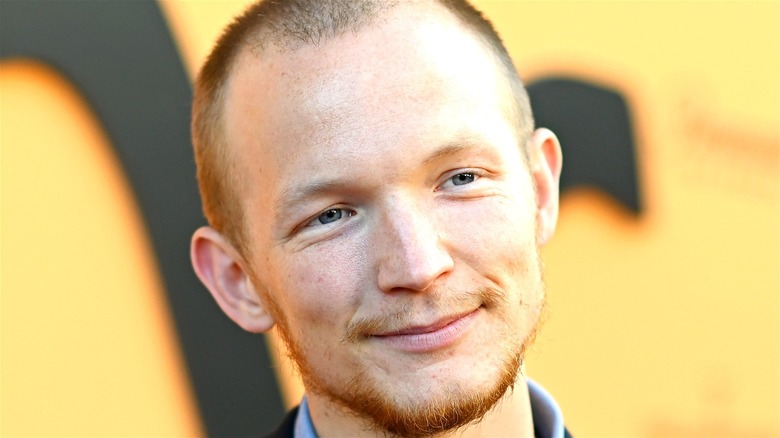 Frazer Harrison/Getty
This article contains spoilers for "Yellowstone" Season 4
"Yellowstone" is back for a fourth season on the Paramount Network, and fans are giving the show ratings as big as a Montana ranch. According to Deadline, the Season 4 premiere of "Yellowstone," which also was simulcast on CMT, Pop, and TV Land on November 7, 2021, "smashed more of its own records," rustling up 12.7 million viewers — a staggering 66 percent increase over the show's Season 3 premiere. That number increased by another two million when encore airings were factored into the total.
The return of the Kevin Costner-led Western series was highly anticipated by fans eager for updates after an action-packed Season 3 finale that saw coordinated attacks on the Dutton family and a potentially fatal rodeo accident for fan favorite character Jimmy Hurdstrom (Jefferson White). Cole Hauser worried fans further with a Season 4 production photo he posted to Instagram that featured the show's ranch hand characters on horseback. But missing from the crew was Jefferson White's Jimmy.
Between those in-show and off-camera clues, there was plenty of reason to fear Jimmy's fate. So now that "Yellowstone" is back, is Jefferson White also back in the saddle, or is he riding into the sunset?
Jimmy's alive and he'll be in a Yellowstone spin-off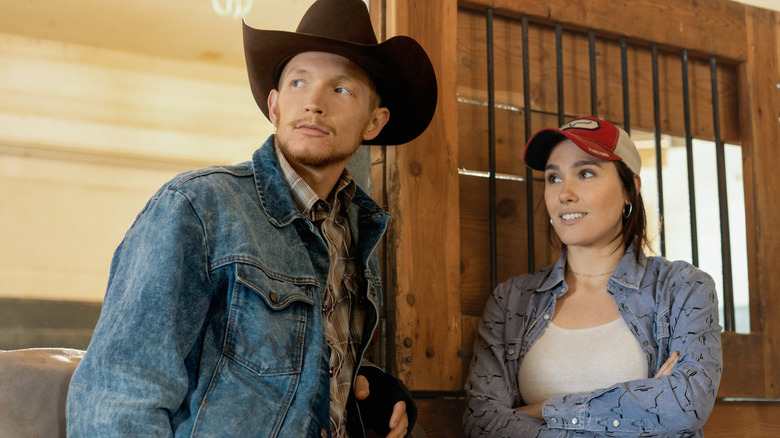 Paramount
It turns out that the head honchos at Paramount and "Yellowstone" are not about to let Jefferson White go just yet. As the new season dawned, audiences learned that Jimmy had indeed survived the fall, although he's not quite back to full power yet and is undergoing physical therapy. The bigger challenge for Jimmy is enduring the wrath of John Dutton (Costner), who had extracted a promise from Jimmy that he would never ride in a rodeo again after his fall earlier in the season. As a result, an angry Dutton sent Jimmy off to Texas in the Season 4 premiere.
So with his character headed for Texas, it seems that the fall, while it didn't kill Jimmy, may have actually precipitated White's departure from the series anyway. It's unclear how much of Jimmy's journey to another state will play out on "Yellowstone," but fans need not fret too much, because this new development may simply be setting the stage for Jimmy to become even more prominent in the "Yellowstone" universe.
That's because, earlier in 2021, Paramount announced a "Yellowstone" spin-off series for Paramount+, tentatively titled "6666," which will star Jefferson White and his fellow "Yellowstone" actor Ryan Bingham. (This series would be in addition to another, previously announced "Yellowstone" prequel series, entitled "Y: 1883.") So whether Jimmy continues to be a presence on "Yellowstone," continues his story on "6666," or both, it seems there is going to be a lot more of Jefferson White on our TV screens. So far, he's still on "Yellowstone," looking out to a Big Sky of a future.