The New Christmas Adventure Netflix Families Are Loving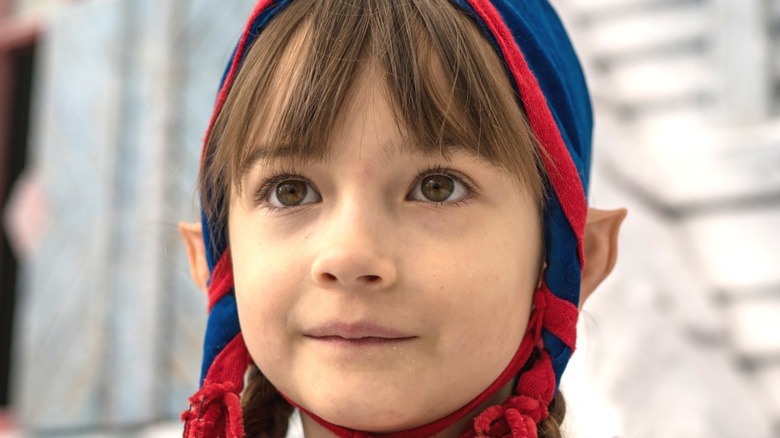 Jonathan Olley/Netflix
December is right around the corner, which can only mean one thing: Holiday-themed movies are here, just waiting for families to sit down and watch them. Yep, it's the best — and only, really — time of the year for fans of Christmas movies to give in to the temptation to watch multiple holiday flicks in a row, and Netflix alone has made its mission to keep you in feature-length season's greetings for the upcoming weeks. 
It may be hard to understand just how popular these movies are right now, until you realize that one particular Christmas-themed adventure movie is making some pretty major waves on the streaming platform. In fact, it's so popular that it's made its way to Netflix's coveted Top 10 list. That's always an impressive feat, so a closer look at this particular movie is in order. Let's take a look at the new Christmas adventure Netflix families are loving. 
Families are loving A Boy Called Christmas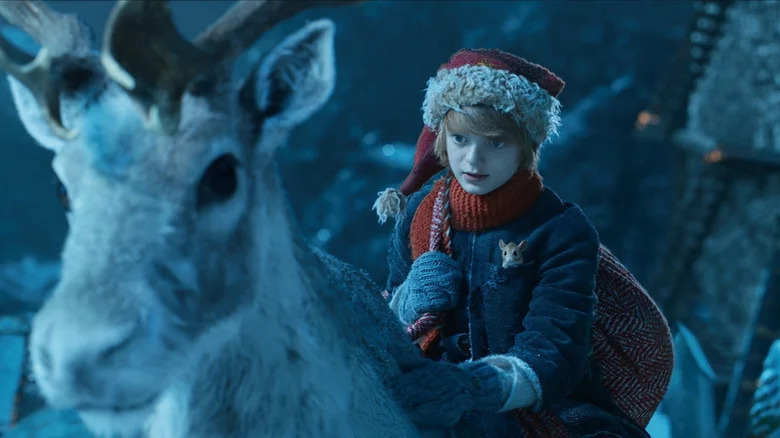 Netflix
Call him Father Christmas or Santa Claus, but there's no denying that the jolly old man in the red costume is an instrumental figure of the modern holiday season. In Netflix's "A Boy Called Christmas," he's called Nikolas (Henry Lawfull), and he's significantly less mature than you might have expected — a young kid, as it happens. 
Yes, this is the origin story of good ol' Santa, and yes, it's pretty awesome. "A Boy Called Christmas" is one of those neat balancing acts that manage to marry a whimsical premise with a genuinely cool plot, and enough things only adults notice to make sure that every member of the family is entertained. It doesn't exactly hurt that the cast is absolutely stacked, either. Apart from the excellent Lawfull, the movie features screen legends and acting veterans from Jim Broadbent and Maggie Smith to Toby Jones and Sally Hawkins. Unsurprisingly, reviews have been very positive (per Rotten Tomatoes), and as its place on Netflix's Top 10 list reveals, the audiences have also found this excellent new Christmas movie.
"A Boy Called Christmas" is available for streaming on Netflix.