The Iconic Role That Made Ashton Kutcher Physically Ill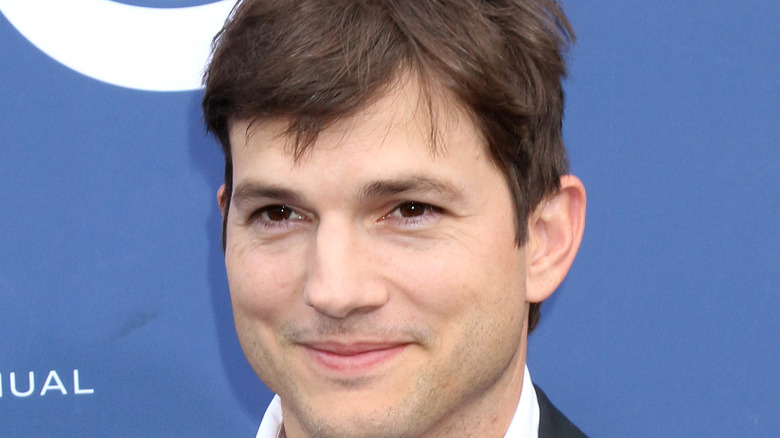 Kathy Hutchins/Shutterstock
Ashton Kutcher is a popular actor whose name is a ton of fun to say with a French accent (according to "Family Guy"). Getting his first big break on the popular sitcom "That '70s Show," Kutcher was a staple of late-1990s and early-2000s movies like "Dude, Where's My Car?" and "The Butterfly Effect." Before "That '70s Show," Kutcher was recruited into a modeling contest for the state of Iowa that saw him sent to New York (via BNET), which triggered his ascent into stardom in 1997. His role on the hit sitcom — co-starring his future wife Mila Kunis — started in 1998, and the rest is history.
Although he mainly has a comedic acting background, Kutcher isn't just known for his antics on MTV's hidden camera show "Punk'd" or as the lovable airhead Kelso in "That '70s Show." He is also an accomplished venture-capitalist (via The Atlantic) and the occasional dramatic actor. However, there was one dramatic role that rendered Kutcher weak and physically ill.
What acting role made Ashton Kutcher sick?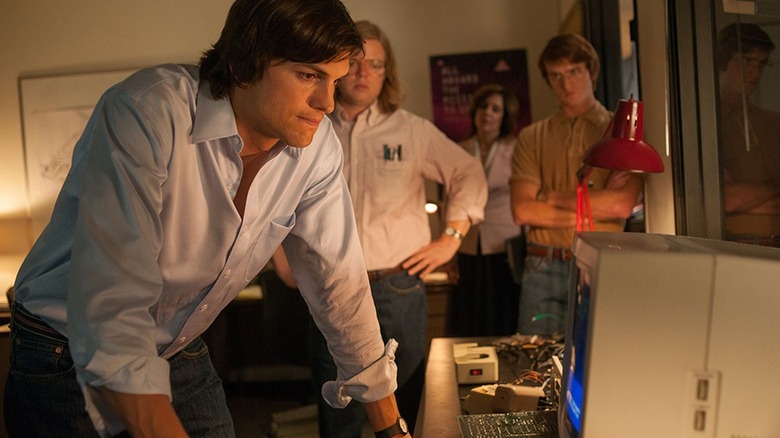 Open Road Films
Based on the founder of the technology behemoth Apple, the 2013 film "Jobs" is the story of Steve Jobs and how his fledgling company came to dominate the international stage. Starring Ashton Kutcher as Jobs and Josh Gad as Steve Wozniak, "Jobs" was a critical failure, with a 28% rating on Rotten Tomatoes. The movie's reception was not what made Kutcher sick, but rather his preferred style of method acting.
Steve Jobs was an avid fruitarian, an extreme form of vegetarian diet that focused specifically on fruits — something Kutcher wanted to experience for the role. Speaking on an episode of "Hot Ones," his wife Mila Kunis stated (via Insider), "He was so dumb. He only ate grapes at one point, it was so stupid. We ended up in the hospital twice with pancreatitis." In an interview with USA Today, Kutcher added, "First of all, the fruitarian diet can lead to like severe issues. I went to the hospital like two days before we started shooting the movie. I was like doubled over in pain."
According to ABC News, the fruitarian diet espoused by the late Steve Jobs comes with an important caveat that the diet includes very little of the proteins necessary for human life, and that practitioners must be very careful and considerate of everything they are eating, and to be aware of the intrinsic nutritional value of what is consumed. Failure to heed such warnings can lead to a myriad of health problems, and considering the experiences of Kutcher, probably not something that's worth experimenting with.