The Iconic Tarantino Role That Adam Sandler Turned Down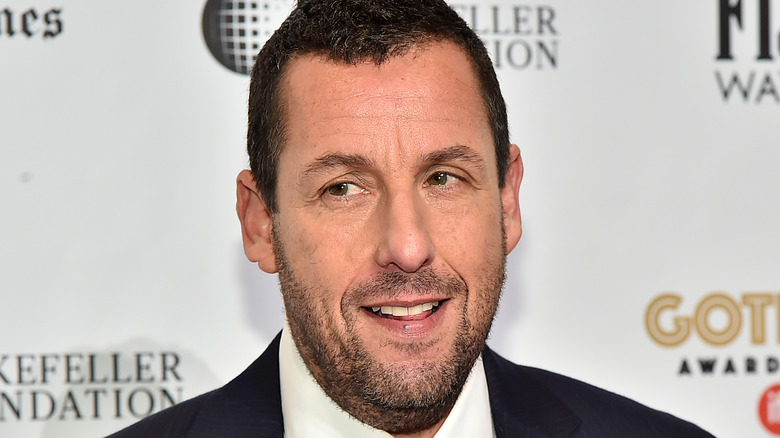 Theo Wargo/Getty Images
Few directors working today have the ability to command casts as impressive as Quentin Tarantino. This makes it all the more interesting to learn of one of the rare occasions when the filmmaker didn't get his first choice for a particular role — and that story gets even more interesting when the actor in question is Adam Sandler.
It's no secret to say that Sandler is known largely for comedic roles, but he's also done more dramatic work for filmmakers like Paul Thomas Anderson, Judd Apatow, and the Safdies. That would seem to make him a natural fit for one of Tarantino's star-studded projects, but the Sandman himself has spoken on his missed opportunity to feature in one of Tarantino's films, where he would have had a notable role. Unfortunately, the two haven't yet managed to find the right movie to collaborate on in the years since, though both have stayed busy on their own endeavors.
Tarantino wanted Sandler to play Donny 'The Bear Jew' Donowitz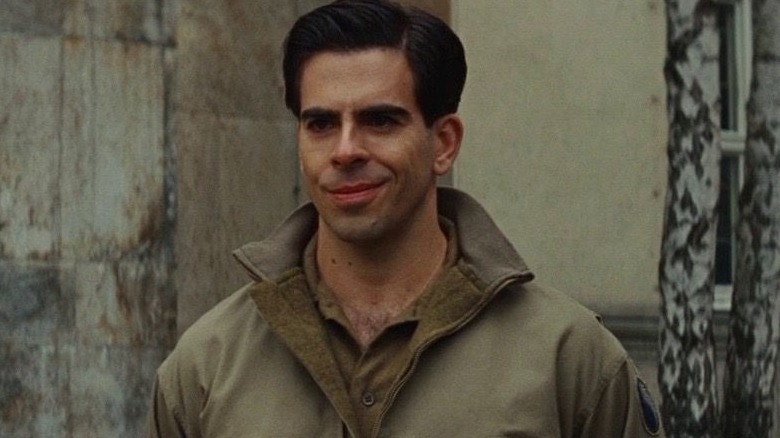 The Weinstein Company
Tarantino's World War II alternative history epic "Inglourious Basterds" was released in 2009, and as MTV reported that year, the director's original choice for the baseball-bat-wielding Donny "The Bear Jew" Donowitz, who ended up being played by Eli Roth, was Sandler. Even if you haven't seen the movie in 12 years, you almost certainly remember Donny's penchant for executing Nazis with a baseball bat, a penchant that is depicted graphically and suspensefully onscreen. Donny is also present during the Basterds' operation to kill Adolf Hitler at the premiere of "Nation's Pride" in Berlin.
As for Sandler's reason for turning the role down, it wasn't because of any lack of interest in working with Tarantino or the project itself. In fact, it appears to have been that old standby, a scheduling conflict, that prevented this casting coup from being completed. In an interview with RTE from way back in 2008, Sandler spoke on his would-be collaboration with Tarantino falling through: "Yeah it's true. It is, and I read the script, it's fantastic," he said. "But I'm shooting at the very same time. I won't be able to do it. I'm doing a movie with Judd Apatow at the same time so that's not going to happen, but I did read it. It is awesome."
Given the timeline, it's natural to conclude that the Apatow project referred to above was "Funny People." And while it hasn't happened yet in the intervening years, there still might be a chance that Tarantino and Sandler will be able to work together on something someday.