The Titanic Actor That Almost Played Freddy Krueger In Nightmare On Elm Street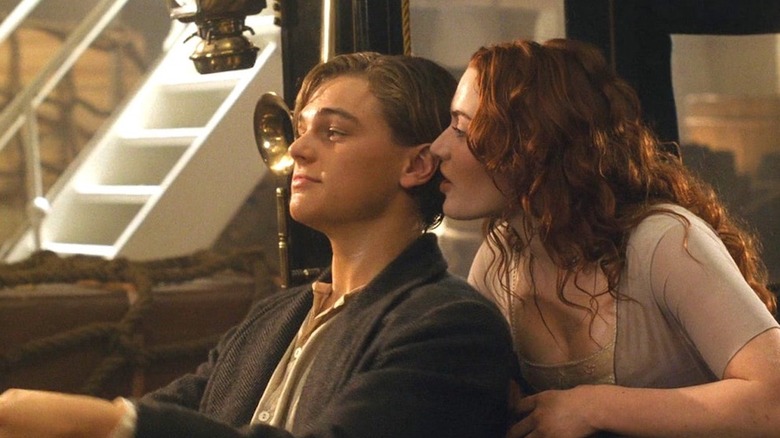 Child killer and undead dream demon Freddy Krueger is one of the most instantly recognizable movie monsters of the last century. In the hearts and minds of many fans, he's inextricable from the actor who originally played him in the 1984 classic "A Nightmare on Elm Street," Robert Englund. What may surprise horror fans is that Englund was not director Wes Craven's first choice for the role, and in fact, the character got far enough along with another recognizable actor to have produced an image of him in the now-infamous makeup.
Englund was a relative unknown at the time he was cast in the role that would make him a horror icon, but the original actor cast in the role was (and is) something of a familiar face to movie and TV buffs, even if he is a bit hard to recognize under Krueger's distinctive facial disfigurements.
David Warner was the original choice for Freddy Krueger
Wes Craven's original idea for Krueger, per an IGN story, was to cast a stuntman as the villain, before deciding to go with an actor instead. And that actor, as the story goes, was David Warner, whom you might recognize from "Titanic" as villain Spicer Lovejoy, Cal's (Billy Zane) bodyguard who antagonized Jack (Leonardo DiCaprio) and handcuffed him to the sinking ship, leaving him to die. Warner is also known for projects including "Time After Time," in which he played Jack the Ripper (a possible inspiration for casting him as Freddy), and another villain in Disney's "Tron."
Despite Warner's villainous onscreen credentials, he ended up exiting "A Nightmare on Elm Street"  due to scheduling conflicts. Robert Englund went on to guide Freddy into the heights of pop culture, not to mention commercial success, in several "Nightmare" sequels and spin-offs.
Even though it can be tough to imagine anyone else playing the role (with apologies to Jackie Earle Haley), it's fun to think about just what Freddy might have been like with Warner in the role. You can even see what he would have looked like in a makeup test photo above that surfaced on Reddit back in 2012.