Is There A New Episode Of 9-1-1: Lone Star Tonight? (January 3, 2022)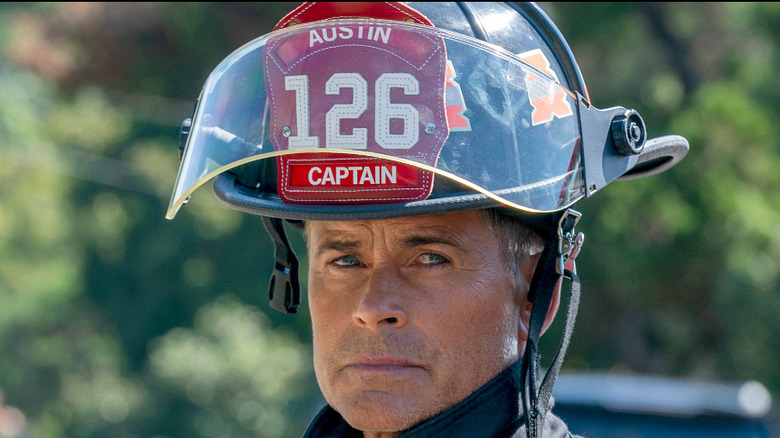 Jack Zeman/Fox
"9-1-1: Lone Star" has been quite a success for Fox since its 2020 debut. A spin-off of the Los Angeles-set Monday night blockbuster "9-1-1," "Lone Star" centers its action in Austin, Texas. The show focuses on the members of a fire, police, and rescue team just like its predecessor, but this team has a different set of personal dramas to beguile and tantalize viewers with. 
The show's main characters include Owen Strand (Rob Lowe), a New York transplant and 9-11 survivor who is the latest fire chief of Station 126; Tommy Vega (Gina Torres), an EMS captain who has returned to the workforce after an eight-year absence to support her family after her husband's restaurant closed in the wake of the COVID-19 pandemic; Tyler Kennedy "TK" Strand (Ronen Rubinstein), Owen's grown son and a firefighter turned paramedic battling an opioid addiction; Judson "Judd" Ryder (Jim Parrack) and his wife Grace (Sierra McClain), a firefighter and 9-1-1 operator, respectively. Marjan Marwani (Natacha Karam), Paul Strickland (Brian Michael Smith), Carlos Reyes (Rafael Silva), Mateo Chavez (Julian Works), and Nancy Gillian (Brianna Baker) round out the main cast.
Owen finds himself tasked with rebuilding morale after most of Station 126's engine crew perished in a disaster. Since he's the only surviving member of his New York fire company, he can more than relate to Judd, who is the only survivor of the original 126 team. The ensemble show mainly concerns itself with vividly portraying disasters and personal injuries both ridiculous and epic in scope, occasionally putting members of its main cast in harm's way as they serve and protect the public.
There definitely is a new episode of 9-1-1: Lone Star on tonight, January 3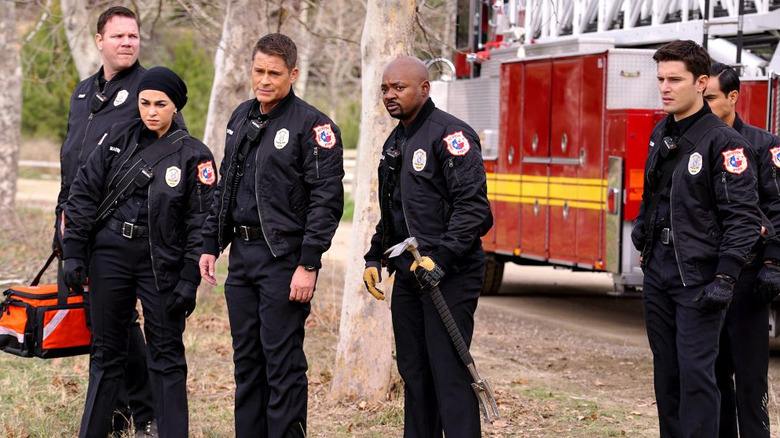 Kevin Estrada/Fox
Tonight is the Season 3 premiere on "9-1-1: Lone Star," and via IMDb, it's entitled "The Big Chill." Things are no-doubt set to get hectic for the team, and lives will need saving — likely some of their own.
All those loose ends left dangling from the Season 2 finale will likely be solved. In "Dust to Dust," Tommy, still grappling with her husband's unexpected death, received a plump insurance settlement that would have allowed her to return to stay-at-home motherhood, but at the encouragement of her daughters, she decided to stick with her job. Everyone was forced to cope with a dust storm that unexpectedly engulfed Austin, and the team found themselves scattered between various firehouses across the city after their station was damaged earlier in the season. This led to the realization that the interim fire chief was planning to shut down their company for good. 
"911: Lone Star" airs Monday, January 3 at 8 p.m. Eastern. The next episode of Season 3 will air on January 10, 2022.