Hawkeye Just Set An Unfortunate Record On Disney+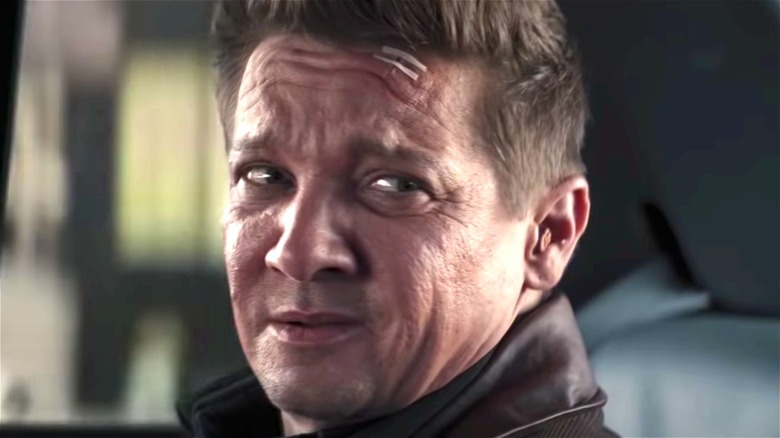 Marvel Studios/Disney+
Disney+'s lineup of shows has enjoyed a respectable amount of success thus far — especially its Marvel Cinematic Universe shows like "Loki" and "WandaVision." The former was praised for effectively continuing the story of a beloved character and opening up the multiverse in the MCU, all while garnering a superb 92% on Rotten Tomatoes. The latter was also praised for its unique weirdness and character work, and was nominated for 23 awards at the 73rd Primetime Emmy Awards. It's fair to say that Disney and Marvel Studios are knocking it out of the park when it comes to the expansion of the MCU on the small screen.
While Disney itself doesn't reveal viewing figures for streaming shows, other third-party platforms have tried to determine viewership numbers. According to Deadline, Samba TV, which measures viewership based on statistical analysis of representative samples, claims "Loki" pulled in 2.5 million households for its very first episode. According to the company, this would have been the best premiere thus far for a Disney+ original. "Hawkeye," which just debuted on November 24, is the latest MCU miniseries to make its appearance on the streaming platform, and the first since "Loki" ended. This begs the billion-dollar question: Did it continue to build on Marvel's streaming brand or not? 
Unfortunately, according to the same Samba TV analysis, it doesn't seem like "Hawkeye" has found the same kind of success.
Hawkeye debuted with 40% lower viewership than Loki's premiere episode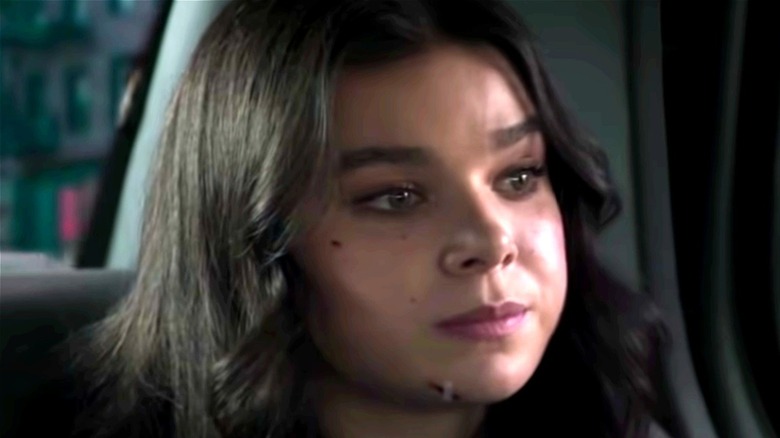 Marvel Studios/Disney+
According to Deadline, Samba TV measured the viewing figures for the two "Hawkeye" premiere episodes and found that they debuted 40% lower than "Loki," reaching only 1.5 million households. According to the report, that debut also puts it behind Loki's finale, which pulled 1.9 million households by the same analysis. It's important to once again note that Disney+ does not reveal official viewing figures, and that Samba TV only analyzes a 3 million-household sample to reach its conclusions. That said, Samba's numbers earn "Hawkeye" an ignominious distinction as the least-watched Marvel Disney+ series so far.
Surely, execs at Marvel and Disney would have liked to see "Hawkeye" smash the numbers put up by "Loki." That clearly didn't happen, but 1.5 million households is still a respectable pull for a show that's based on a character that hasn't exactly gotten a lot of time to shine up to this point in the MCU. The character also isn't the most popular among fans, so debuting lower than a show centered around the mega popular Loki (Tom Hiddleston) doesn't really spell doom. 
The week of the "Hawkeye" series debut also coincided with the Thanksgiving holiday in the United States, so that could have easily cut into viewing figures what with so much NFL football to watch. Either way, "Hawkeye" also debuted to extremely positive reviews, achieving a 94% on Rotten Tomatoes. Positive word-of-mouth could easily see more fans tuning into future episodes.