The Abandons: Western Set At Netflix From Sons Of Anarchy Creator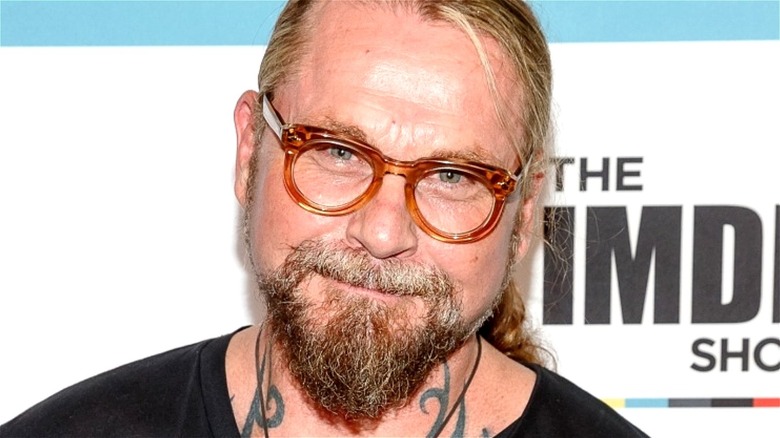 Rich Polk/Getty
"Sons of Anarchy" creator Kurt Sutter has scored a deal to bring another TV series to life.
Sutter's career has had its fair share of successes and missteps over the years. Early on in his career, he wrote numerous episodes of the dark police drama, "The Shield," which lasted for seven seasons on FX after premiering in 2002. Meanwhile, from 2008 to 2014, Sutter's "Sons of Anarchy" similarly spanned seven seasons, and opened the door for its spin-off, "Mayans M.C.," to premiere several years later. As of this writing, "Mayans M.C." has aired three seasons to date, and was renewed for a fourth season in May, which will air sometime in 2022.
Despite the popularity of those three shows, Sutter's "The Bastard Executioner" only lasted for one ten-episode season on FX before being axed due to its low ratings (via Deadline). The producer shared his reaction to the cancellation with Deadline in 2015, stating, "This is not a mutual decision; because at the end of the day, I don't make the call. But I knew it was heartbreaking for [FX Chairman John] Landgraf and I basically said, look, I know what's going to happen here. And he said, how do you want to tell everyone."
Now, Sutter is preparing to bring another period drama to life on the small screen.
Kurt Sutter's next TV series is set in the Old West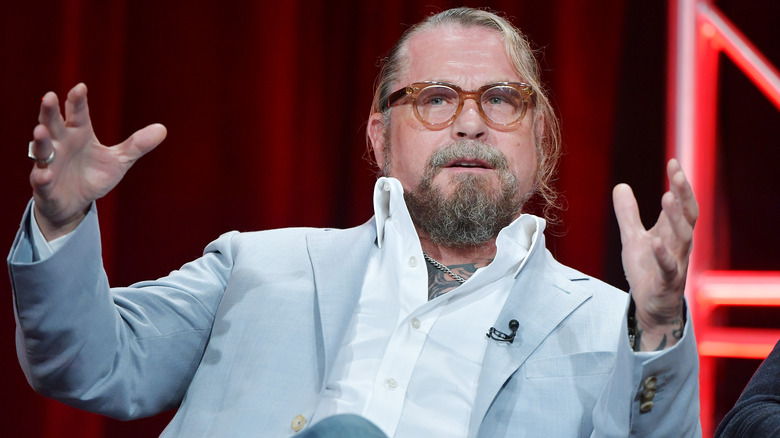 Amy Sussman/Getty Images
Kurt Sutter has created "The Abandons," a new western TV series, for Netflix (via Deadline). In an interview with Deadline, the multi-hyphenate TV writer said "The Abandons" will focus on a battle between rich land barons and a group of misfits over land rights. The struggles between these two forces are said to be loosely inspired by the formation of La Cosa Nostra (AKA the Sicilian mafia) and will be set "somewhere between the Dakotas and California, [in a] small cattle town, circa 1850," placing it sometime between the Gold Rush and the American Civil War.
According to Sutter, the show's leading characters — aside from the land baron, who is described as a William Randolph Hearst-like figure — will all be "outliers." Indeed, the writer promises that "The Abandons" will follow "the orphans, the prostitutes, the cripples, the bastards — basically the kind of lost souls living on the fringe of society."
The project will be Kurt Sutter's second production for Netflix and comes after he parted ways with FX in 2019 (via The Hollywood Reporter). In addition to "The Abandons," Sutter is currently working on the horror-drama film, "This Beast," for Netflix (via IMDb).