John Barrowman Won't Return To The Arrow-Verse Next Season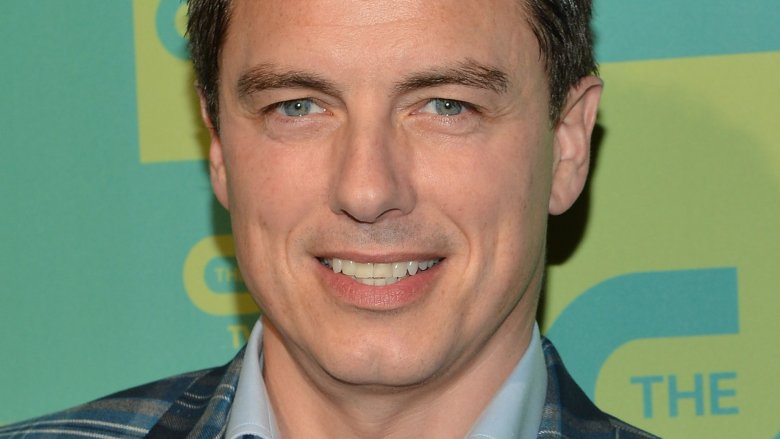 Getty Images
Contains spoilers for the season 5 finale of Arrow
It's true: Malcolm Merlyn really is gone.
Although the season 5 finale of Arrow heavily implied that the villainous Merlyn wouldn't return in the sixth season, actor John Barrowman confirmed in a Facebook post that he won't be back to the Arrow-verse.
If you missed the Arrow finale "Lian Yu" and aren't particularly worried about spoilers, Merlyn was killed in an off-screen land mine explosion. 
"By now, you know that Malcolm Merlyn is no more," Barrowman said. "I know they've done it off-camera, but I'm here to tell you I won't be back next season... I am very sad to be leaving the Arrow-verse. I love playing Malcolm Merlyn and, you know, that's it really. As sad as it may be, I understand how shows must change, and also how characters must change and develop, but that doesn't mean I'm not very sad and upset about it. I appreciate your support, and love you all."
Barrowman introduced the character early in the first season of Arrow and was later revealed to be the father of Tommy Merlyn (Colin Donnell) and the show's major bad guy. The character made a surprise return in the second season and showed up again in seasons 3 and 4, but Merlyn spent most of the past year as the big bad on the CW's Legends of Tomorrow.
While you never really know if dead characters will always remain dead when it comes to the Arrow-verse, Barrowman definitely seems sure that we've seen the last of Merlyn. 
Meanwhile, Arrow star Stephen Amell has been crushing it on American Ninja Warrior.