One Of 2021's Best Movies May Be This Year's Biggest Box Office Bomb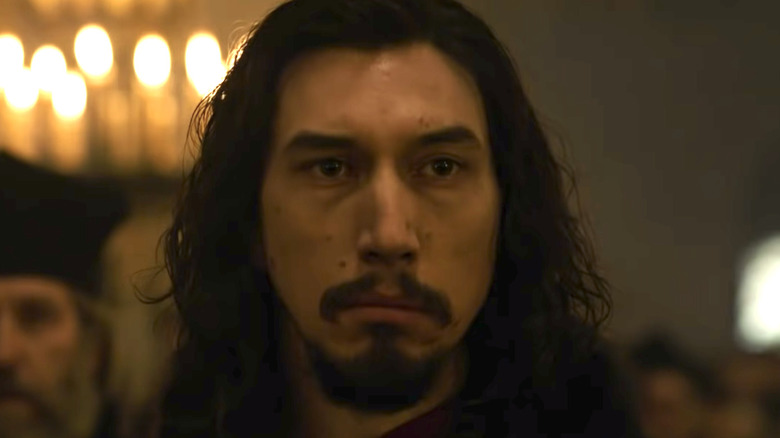 https://www.youtube.com/watch?v=QTBSb0i09kI
Of the many feature films released throughout 2021, it's hard to think of one more primed for success than Ridley Scott's "The Last Duel." The venerated director's first of two releases this year (lest we forget the buzzworthy Lady Gaga-starrer "House of Gucci") is adapted from the 2004 Eric Jager novel "The Last Duel: A True Story of Crime, Scandal, and Trial by Combat in Medieval France." The screenwriting team that transformed Jager's work into a compelling screenplay is comprised of two Oscar winners — Ben Affleck and Matt Damon — and Nicole Holofcener, whose adapted screenplay for "Can You Ever Forgive Me?" earned her an Oscar nomination in 2019.
As if these elements aren't compelling enough, "The Last Duel" also boasted an incredible A-list cast. Damon, Adam Driver, and Jodie Comer as the film's central trio through which a multi-viewpoint story about the wife (Comer) of a battle-worn knight (Damon) who make a serious criminal allegation against his squire (Driver) unfolds. Not for nothing, the supporting cast also features Affleck, Harriet Walter ("Ted Lasso"), and Martin Csokas ("Kingdom of Heaven").
And yet, for all of its parts, the sum of "The Last Duel" failed to make its mark following its October 15 release. The 20th Century Studios movie underwhelmed at the box office despite a fairly warm critical reception, making for one of the most head-scratching debuts of the year. What happened?
The Last Duel's A-list cast and compelling story failed to connect with audiences
https://www.youtube.com/watch?v=OgUp8IPS7YA
Ridley Scott's "The Last Duel" had a steep hill to climb when it came to achieving box office success following its mid-October release. Made on a budget of somewhere "north of $100 million," per Variety, the 20th Century Studios film had a domestic opening weekend of $4.7 million (via Box Office Mojo). An opening weekend like that would make anyone sweat, but things appeared to worsen as the movie failed to multiply in any reassuring way as the days and weeks continued. As of this writing, Box Office Mojo confirms "The Last Duel" grossed $10.8 million domestic and $18 million overseas, combined for a worldwide box office total of $28.8 million — a little over a quarter of its budget.
For a movie as big as "The Last Duel," both in terms of the financials and its size and scope, this kind of box office performance is a total doozy. This is a movie with the inherent gloss of a potential awards season favorite and the bona fides to back it up. Even the critical reception leaned in favor of the film, with Rotten Tomatoes listing an 85% critics approval rating. The Ringer's review remarked, "The Last Duel" is "is a fascinating text full of spectacle and ideas worth chewing on." Elsewhere, Thrillist deemed the movie "a strange, long horror-comedy" while praising Comer's ability to steal the spotlight from her male co-stars. 
Ridley Scott's theory on The Last Duel's flop status is divisive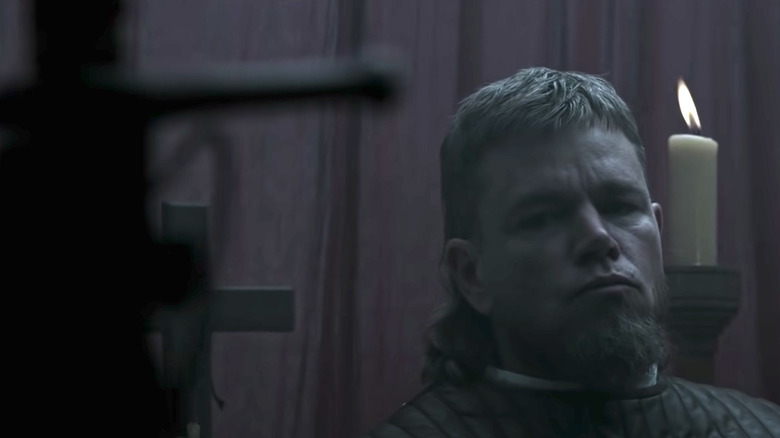 https://www.youtube.com/watch?v=OgUp8IPS7YA
And yet, despite the cast, the director, the story, and the big-name studio involved in "The Last Duel," it's fallen extremely short at the box office when compared to other releases from earlier this year. A Box Office Mojo round-up sorted by total gross reveals the Ridley Scott-helmed movie comes behind "Chaos Walking" and "News of the World," two movies with less theatrical distribution, and the former boasted a tangled production history. Additionally, it did marginally better than "Cry Macho" and "Last Night in Soho," two projects with similarly strong pedigrees but a not-so-positive reception.
Scott shared his theory on Marc Maron's "WTF" podcast in late November (via The Hollywood Reporter). The director stated that Disney, the parent company of 20th Century Studios, did good work to promote the movie but felt "the millennian [sic] do not ever want to be taught anything unless you're told it on a cellphone," ultimately laying the blame at the feet of the audience demographic at which the movie was aimed.
Even with this opinion in mind, we may never know the exact answer, or combination of answers, for the film flopping as hard as it did. All things considered, "The Last Duel" is a fascinating case study for why some movies which appear to have everything leaning in their favor fail to perform with audiences and, subsequently, at the box office.