Game Of Thrones Final Season Episode Count Revealed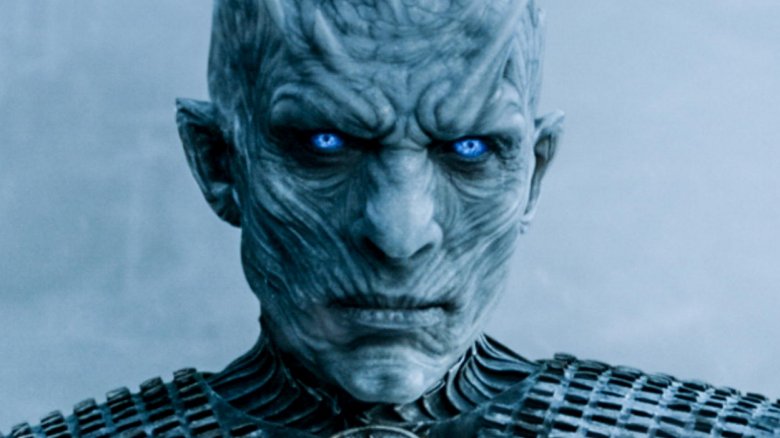 Winter is here, but it won't last very long.
The penultimate season of Game of Thrones is quickly approaching, and information about the HBO series' last installment is already coming to light. Entertainment Weekly reports that the eighth and final season of Game of Thrones will consist of six episodes. The upcoming seventh season will last one episode more, running for seven episodes in total. 
Game of Thrones showrunners David Benioff and D.B. Weiss had been considering wrapping the show with two shorter seasons. What the duo haven't needed to mull over, however, is the series' total episode count. Benioff and Weiss have reportedly "known for years precisely how many episodes were ideally left in [the] intricately constructed" show (via EW).
With the announcement that season 8 will be made up of just six episodes, Game of Thrones fans now know the epic drama series will contain 73 episodes altogether. The minds behind the George R.R. Martin adaptation are currently scripting the final season and completing post-production for season 7. 
But fear not, Game of Thrones diehards: a handful of spinoffs could come to fruition in the future. According to author Martin himself, HBO has a number of pilot scripts that could develop into full-blown prequel series, if things go to plan. 
"I do think it's very unlikely that we'll be getting four (or five) series," Martin wrote in a LiveJournal post. "At least not immediately. What we do have here is an order for four—now five — pilot scripts. How many pilots will be filmed, and how many series might come out of that, remains to be seen. (If we do get five series on the air, I might have to change my name to Dick Direwolf)."
Before we get ahead of ourselves by thinking about new shows, let's focus on what's headed our way soon. Game of Thrones season 7 premieres on July 16. Until then, take a look at the Game of Thrones moments that were so much better in the books.