The Supernatural Actress You Forgot Starred In The Suite Life Of Zack And Cody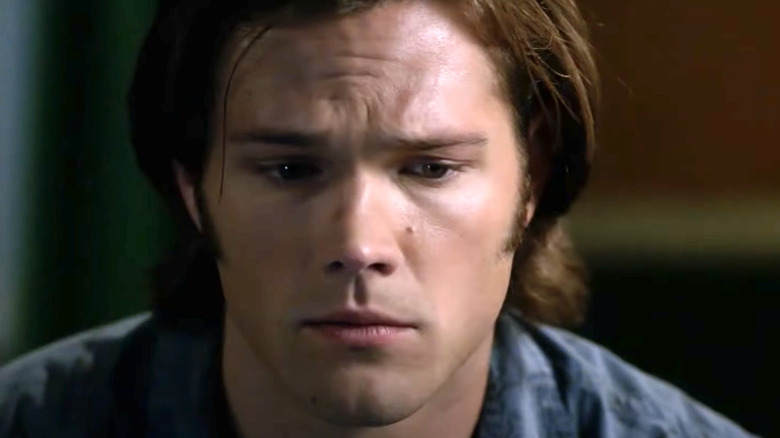 The CW
For nearly two decades, "Supernatural" was a mainstay on The CW. The long-running fantasy drama starred Jared Padalecki and Jensen Ackles as Sam and Dean Winchester, respectively. Throughout 15 seasons, the Winchesters encountered their fair share of, well, supernatural creatures, including angels, demons, vampires, sirens, and ghosts. As Sam and Dean dig deeper into this hidden side of reality and encounter a menagerie of mythical forces, they gain the help of a number of key allies in the process. One of those allies is Jody Mills, a sheriff from South Dakota who teams up with the brothers on occasion. She also takes in a gaggle of supernaturally displaced teenage girls, including the cured vampire Alex (Katherine Ramdeen), the psychic Patience (Clark Backo), and the daughter of Castiel's vessel, Claire (Kathryn Newton).
Nowadays, Padalecki has moved on to the titular role in "Walker," a reboot of the Chuck Norris '90s television series "Walker, Texas Ranger." Meanwhile, Ackles will next be seen on Amazon's "The Boys" Season 3. And what about Kim Rhodes, the actress who plays Jody Mills? Well, she had a short stint on "Criminal Minds" as one of the most reviled characters in the series' 15-season run, per her IMDb profile. However, if Rhodes looks familiar and it's not because of her time on the CBS procedural, you may know her from this popular '00s Disney Channel series.
Kim Rhodes is a memorable mom on The Suite Life of Zack and Cody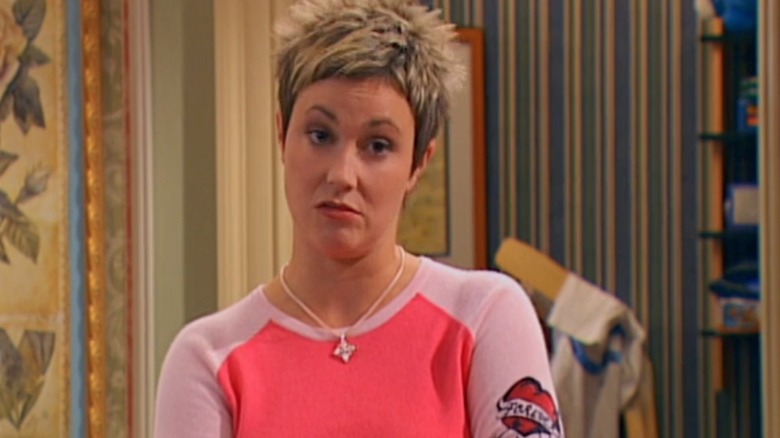 Disney Channel/Disney+
Fans might recall that actress Kim Rhodes appeared on Disney Channel's "The Suite Life of Zack and Cody." The Disney show follows Zack (Dylan Sprouse) and Cody (Cole Sprouse), who taught audiences that living in a high-end hotel with a colorful cast of characters was a lifestyle full of hijinks and excitement, with a never-ending flow of visitors to keep them occupied and only the occasionally dark storyline. It frequently falls upon hotel manager Mr. Moseby (Phill Lewis) to curb their mischief-making. 
Rhodes plays Carey Martin, the mother to Zack and Cody, and a lounge singer who regularly takes the stage in the lounge at the hotel where she and her sons call home. She also sports an often blond, very spiky pixie haircut. That hair, as it happens, is likely the reason that plenty of fans never realized this "Suite Life" star is also the Midwestern, monster-hunting sheriff on "Supernatural."
Upon realizing this in a Reddit thread, "Supernatural" fans quickly called out the similarities of Rhodes playing two iconic characters who take care of troublemaking brothers: Dean is the cool one, like Zack, and Sam is the nerdy one, like Cody. User u/Kovaelin joked that Carey actually became a hunter, using the classic "Supernatural" line: "Mom's on a hunting trip, and she hasn't been home in a few days." Apparently, that's where she's been while Zack and Cody have been attending high school on a cruise ship. 
Additionally, Redditor u/floralhedgehog wrote, "I never realized that was her! I wonder if growing up watching 'Suite Life' subconsciously made me like Jody more quickly." Now, since "Supernatural" has ended, who knows where we'll see Rhodes next. Hopefully, it will be alongside another pair of adventure-seeking brothers.