Why Christie From Chicago Fire Looks So Familiar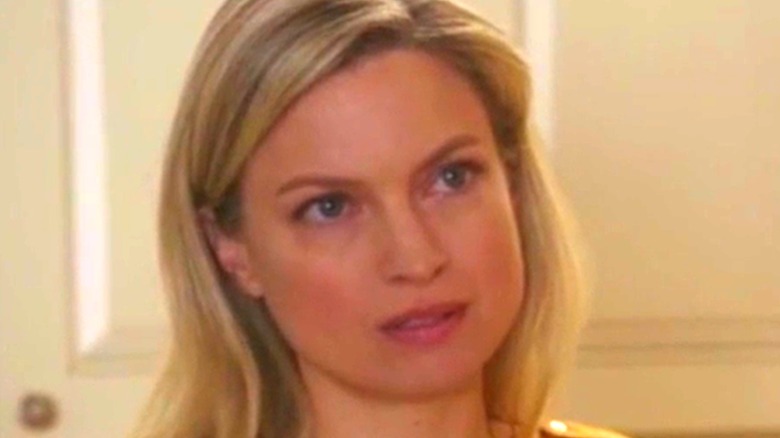 NBC
For 10 seasons and counting, NBC's "Chicago Fire" has continued and revitalized the storied tradition of firefighter TV series, reaching a level of success that even previous hits like FX's "Rescue Me" and NBC's own "Third Watch" couldn't quite match, and even launching a whole new television franchise. That is, of course, largely down to the show's charismatic cast of heroes, who always ensure that the stakes of each rescue feel as much personal as physical.
This brand of character-driven storytelling is exemplified by Christie Casey, the older sister of Lt. Matthew Casey (Jesse Spencer), who had distanced herself from him in adulthood following a deeply traumatic childhood. Although Christie is not usually embroiled in the show's "main" episodic plots, she has still figured prominently into "Chicago Fire" as the person with whom Casey butts heads over the weight of the past and what it means for their future — especially throughout Season 1, which saw her appear on a total of six episodes.
If you're wondering where you might have seen the actress who plays Christie, there are a handful of possible answers. Here are a few of the television series where you may have previously caught wind of Nicole Forester.
Nicole Forester guest starred on two Star Trek series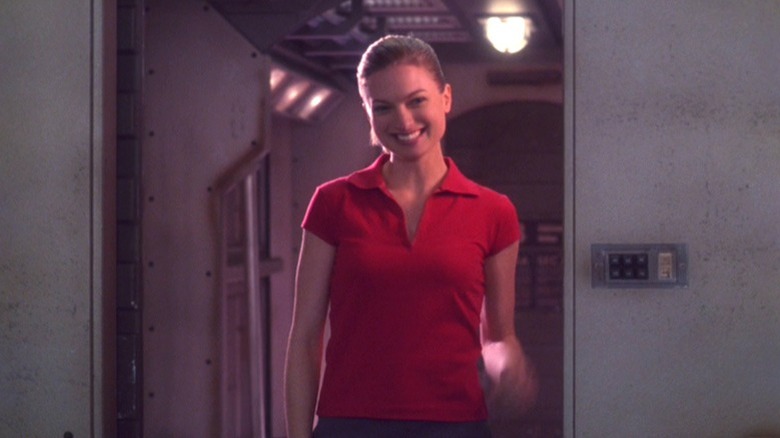 UPN
Michigan-born actress Nicole Forester honed her performing skills at Western Michigan University in Kalamazoo, where she majored in musical theater, as well as the American Academy of Dramatic Arts in Pasadena, California (via Soaps.com), before nabbing her first screen acting credit on a 1995 episode of "Star Trek: Deep Space Nine." On "Distant Voices," she played an imaginary Dabo girl who appeared in the mind of Dr. Julian Bashir (Alexander Siddig), singing "Happy Birthday" to him while he was placed in an unconscious daze by Altovar (Victor Rivers).
Incidentally, a few years later, she would return to the "Star Trek" franchise in a more substantial capacity. On the 2003 "Star Trek: Enterprise" episode "Horizon," she played Nora, a member of the crew aboard the ECS Horizon. A childhood friend of Travis Mayweather (Anthony Montgomery), Nora was reunited with him during Travis' visit to the Horizon, and alerted him to the fact that his brother Paul (Corey Mendell Parker) was losing his grip on the responsibilities of a ship captain.
She had a recurring role as Jill on Beverly Hills, 90210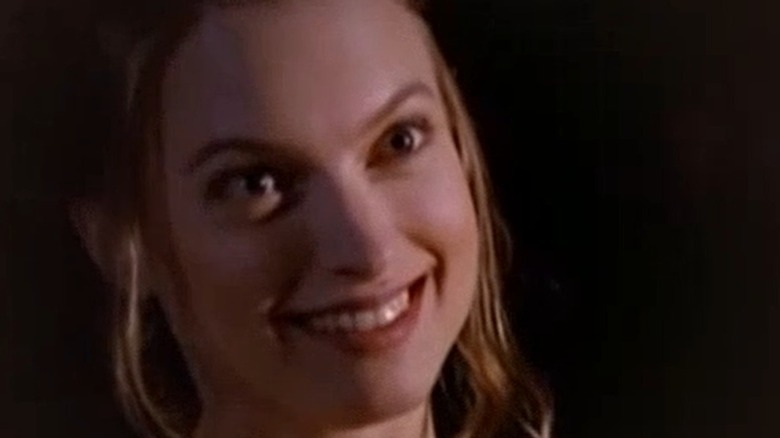 Fox
The epochal Fox teen drama "Beverly Hills, 90210" gave a lot of young actors their first breaks in the 1990s, and Nicole Forester was a notable example. On four episodes across the show's eighth season, which aired between 1997 and 1998, Forester played Jill Reiter, a young woman who briefly dated Steve Sanders (Ian Ziering). And, in keeping with the season's exploration of darker, more adult themes as the characters began their post-college lives, the relationship unfolded in a very troublesome context.
Namely, Steve met Jill by stumbling upon letters she'd written for one "Ted Slavsky," and introducing himself to her as if he were Ted. Their mutual attraction blossomed while Steve was lying about his identity, with Jill operating under the belief that he was the man she'd exchanged love letters with. When Steve came clean, Jill promptly broke things off, prompting him to introduce her to the real Ted (Paul Kersey) to make amends. In a development that probably wouldn't fly in a contemporary show, Jill realized Steve was the one she really wanted and went back to him. Still, she ended up dumping him anyway when they both realized they had nothing in common.
She played Cassie for three years on Guiding Light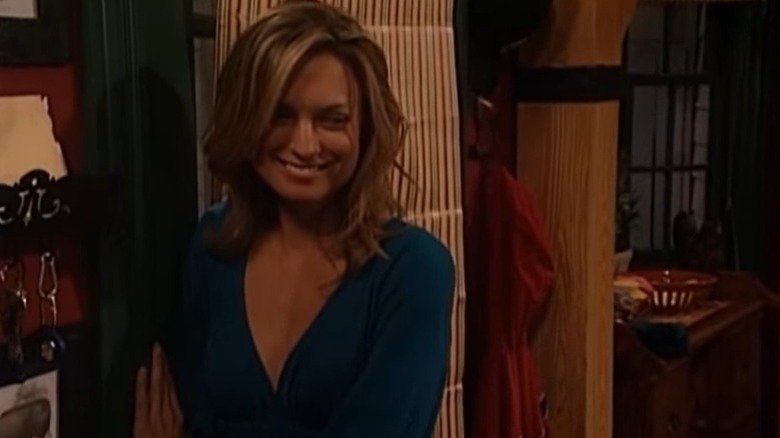 CBS
Following her first recurring role on "Beverly Hills, 90210," Nicole Forester made guest appearances on many primetime TV shows, including popular comedies like "Monk" and "Two and a Half Men," and nabbed two more recurring spots on "Shasta McNasty" and "Mister Sterling." Her star-making moment, though, came on daytime television, when she landed the coveted role of Cassie Layne Winslow on the CBS soap opera "Guiding Light."
Replacing original actress Laura Wright, who had played the character between 1997 and 2005, Forester immediately made a big impression as the troubled Cassie, holding her own and maintaining a sense of character credibility while navigating the soap's increasingly dark and shocking twists and turns. Though Forester eventually left "Guiding Light" after three years to start a family (via Soap Central), it was her most visible and beloved role yet by far, and even earned a Daytime Emmy nomination for Outstanding Lead Actress in a Drama Series (via IMDb).
She showed a darker side as an actress on Boss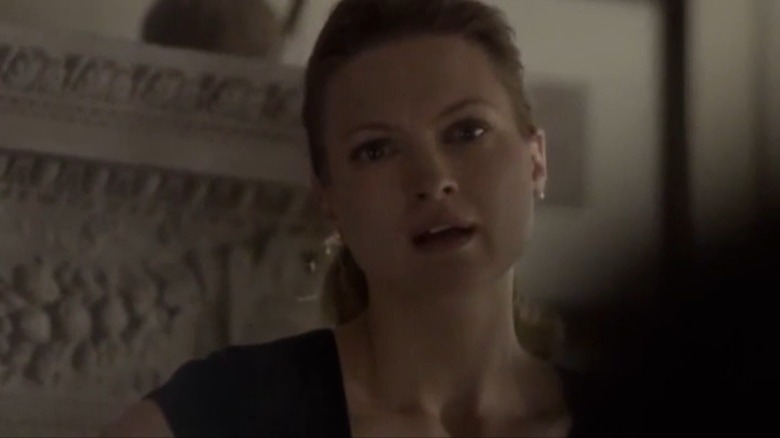 Starz
The Starz political thriller series "Boss" only ran for two seasons and a total of 18 episodes, but still managed to leave a big mark and collect fans among those favorable to its brand of dark, portentous psychological drama. Although ostensibly built around Tom Kane (Kelsey Grammer), the Machiavellian mayor of Chicago, "Boss" also gave time to the inner demons and complex personalities of the people around Kane.
One of those people was Maggie Zajac, the wife of State Treasurer Ben Zajac (Jeff Hephner), whom Kane spent the series grooming to be the next governor of Illinois. The role was a major departure and a career turning point for Nicole Forester. Unlike the sweet-natured, generally sympathetic characters she became known for playing, Maggie was cold, cunning, and hard-edged; beneath the façade of her note-perfect "likable wife" performance lay a political beast who would pull no stops in her quest to become the next first lady of Illinois. Recurring on both seasons, Forester saw her role grow even more substantial in Season 2 as Maggie became a linchpin of Ben's gubernatorial campaign, placing her in conflict with Kane's own designs on her husband.