Sneakerella - What We Know So Far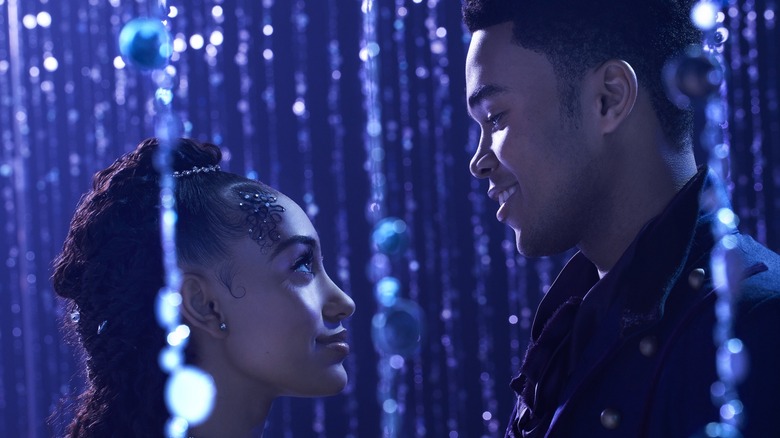 Disney+/YouTube
Announced originally in 2020, Disney's "Sneakerella" film is a fresh, modern retelling of the classic Cinderella story. The film isn't connected to the Disney animated film or the 2015 live-action remake. It is a distinctive new "pop/hip-hop musical that leaves a sneaker culture imprint on the Cinderella fairy tale" (via Deadline).
The film is written by Tamara Chestna, George Gore II, and Mindy Stern, and will be directed by veteran television helmer Elizabeth Allen Rosenbaum — who is also executive producing the movie. Jane Startz and Rachel Watanabe-Batton are also serving as executive producers.
"'Sneakerella' brings a vibrant, modern approach to a beloved story by suggesting that magic is the result of hard work and determination and exists within each of us," said Lauren Kisilevsky, the Vice President of Original Movies at Disney Channel. "Liz Allen's unique vision, Lexi and Chosen's amazing chemistry, the incredible music and the gravity-defying choreography, will bring this movie to life and inspire audiences of all ages."
But when is "Sneakerella" getting a release date? Who's in the cast and how is this different from other versions of the fairy tale? Here's everything we currently know about "Sneakerella."
What's the release date of Sneakerella?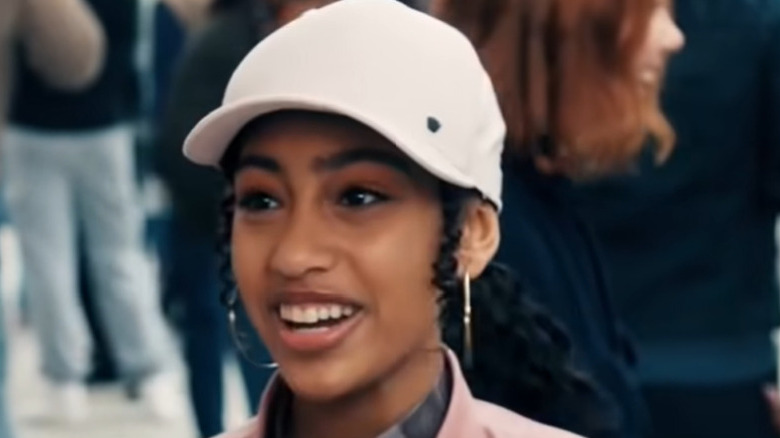 Disney+/YouTube
The Disney original "Sneakerella" will be available exclusively on Disney+ on February 18, 2022. "Sneakerella" was meant to be released earlier in 2021 (via Deadline) but the release date was postponed to the next year, alongside many other films and television shows, thanks to the COVID-19 pandemic. However, production was originally announced by Disney in October 2020, so it seems extremely likely that the film has already been shot, edited, and is ready for release as of November 2021. 
The official trailer released on November 12, 2021, for the inaugural Disney+ day certainly makes it seem like the film is a finished product. Therefore "Sneakerella" will almost certainly not see any more delays and should meet the release date of February 18, the week of Valentine's Day. Fans of sneaker culture, as well as the original Cinderella fairy tale, will definitely not want to miss the February 2022 release of "Sneakerella."
Who's in the cast for Sneakerella?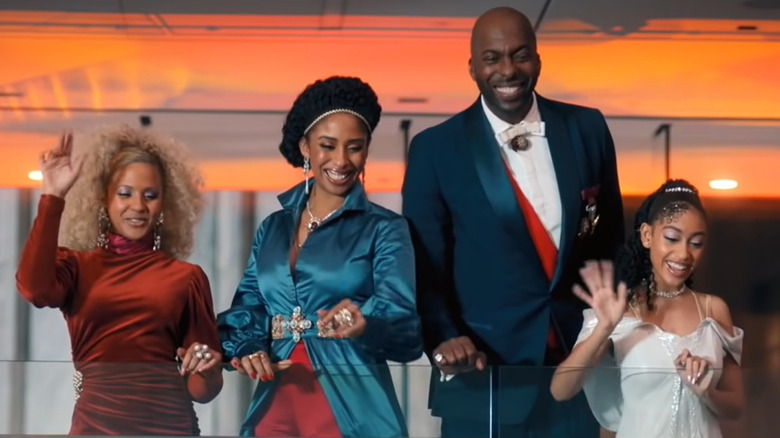 Disney+/YouTube
The cast of Disney's "Sneakerella" features Chosen Jacobs, known for "It: Chapter One," as El, the hero of the modern fairy tale, and Lexi Underwood, best known for "Little Fires Everywhere," as Keri King, the "princess" of the story (via Deadline). Former NBA champion John Salley is Darius King, while Yvonne Senat Jones will be playing Denise King.
The rest of the cast will include Devyn Nekoda as El's best friend Sami; Juan Chioran as neighbor Gustavo; Robyn Alomar as Liv, Kira's sister; Bryan Terrell Clark as Trey, El's stepfather; and Kolton Stewart and Hayward Leach will respectively play El's stepbrothers, Zelly and Stacy. Credited as well on the IMDb page are several actors who are mainly playing dancers in the movie.
It seems like a strong ensemble to bring a modern retelling of Cinderella to life. We'll find out more about the full cast and what they'll bring to the new story when "Sneakerella" premieres in February 2022.
What's the plot of Sneakerella?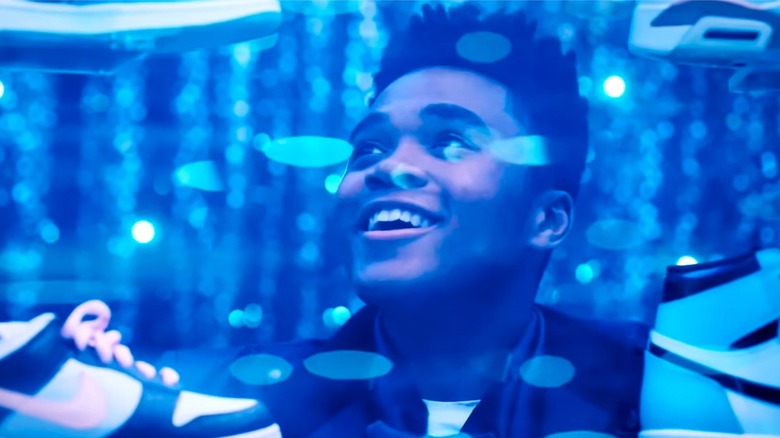 Disney+
In this gender-swapped telling of "Cinderella," El (Jacobs) is a young amateur sneaker designer originally from Queens. Working as a stock boy in the New York shoe store his late mother once owned, El is very talented but hides his gifts from his stepfather Trey (Clark) and cruel stepbrothers, Zelly (Stewart) and Stacy (Leach).
But when El meets Kira King (Underwood), the daughter of sneaker legend Darius (Salley), the pair spark up a mutual attraction over sneaker art and culture. Encouraged to follow his dreams by his friend Sami (Nekoda), El finds his life changing over the course of one magical night.
Similar to Amazon's recent adaptation of "Cinderella," "Sneakerella" adapts the classic Cinderella fairy tale for a more modern audience. Of course there is a missing slipper, but in this case, it's a beautifully made sneaker. Will Kira find out El's true identity through the missing shoe? And will El become the great sneaker designer he knows he can be? We'll discover the truth when "Sneakerella" comes out via Disney+ on February 18, 2022.