The AHS Season With The Best Villains According To Fans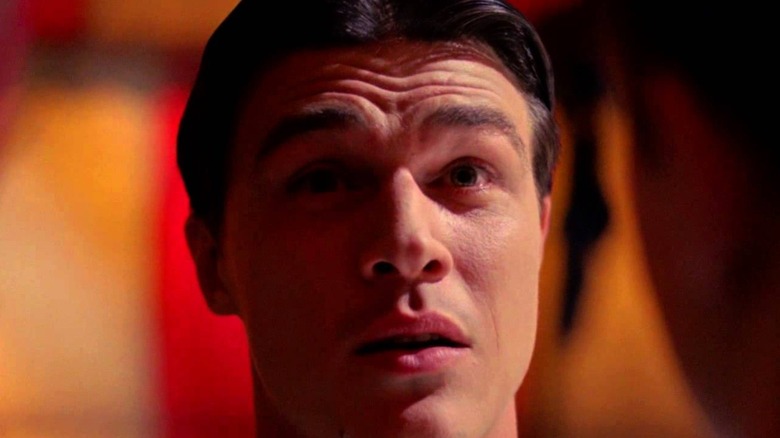 FX/Hulu
"American Horror Story" is not one to shy away from villains. The long-running series from Brad Falchuk and Ryan Murphy has seen some absolutely heinous bad guys over the course of its tenure. The first season, "Murder House" was filled to the brim with phantasmal psychopaths and vengeful ghosts. "Asylum" had opposing elements of racism, aliens, demons, Nazi scientists, and brutal nuns. "Coven" saw a group of young witches face off against themselves, the current supreme, rival magical groups, and even witch-hunters.
While some baddies are irredeemable, other characters garner a tinge of sympathy. Tate (Evan Peters) in "Murder House" commits a mass causality event and is gunned down by police, but some fans couldn't help but like the character. Likewise, even Sister Jude (Jessica Lange) in "Asylum" is not black and white in her villainy. However, which "American Horror Story" has the best collection of villains according to fans?
Which season of AHS had the best villains?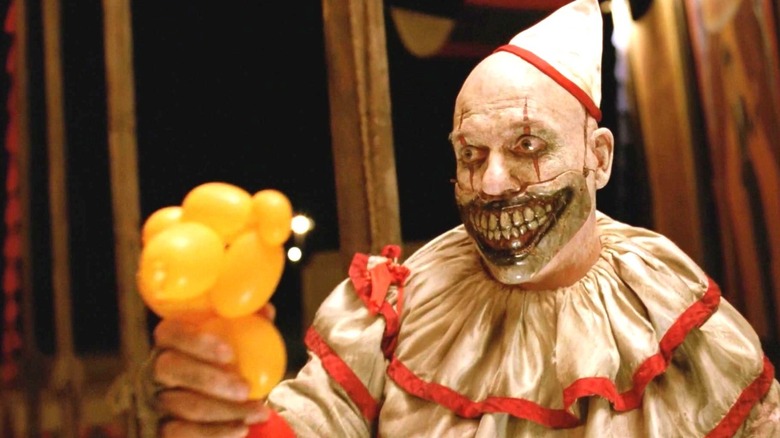 FX/Hulu
On the show's subreddit, user moon-456 was the first to postulate that "American Horror Story: Freak Show" had the best villains, and went on to list the major baddies of the season. Dandy Mott (Finn Wittrock), Chester Creb (Neil Patrick Harris), Dell Toledo (Michael Chiklis), Stanley (Denis O'Hare), and Twisty the Clown (John Carroll Lynch) all made their list, and each one seemed to represent a different facet of horror and depravity.
Reddit user killerkayan added, "Freak show is my favorite season so far, I just rewatched this week! I think not only are the villains well written and engaging most of the characters in the freak show had an extremely compelling story behind them. Oh and Penny's father may not have been a villain to the whole show but the forced tattooing and tongue splitting stuck with me for years. I'll count that as good writing." Others agreed and paid special notice to both Dandy, Dell, and Twisty the Clown.
One user thought that Finn Wittrock's performance as Dandy was perfect, and stated, "Finn's acting of dandy is phenomenal. his temper tantrums ALMOST made me feel bad for him because of that man-baby complex...Finn totally needed to be on the show more." Although fans often agree that "Freak Show" is underrated, there was one dissenting opinion that only thought Twisty was memorable and thought the other villains were "weak and not very smart." Either way, "American Horror Story: Freak Show" has an absolute cavalcade of villainy.