The Devastating Death Of Seinfeld Actor Lou Cutell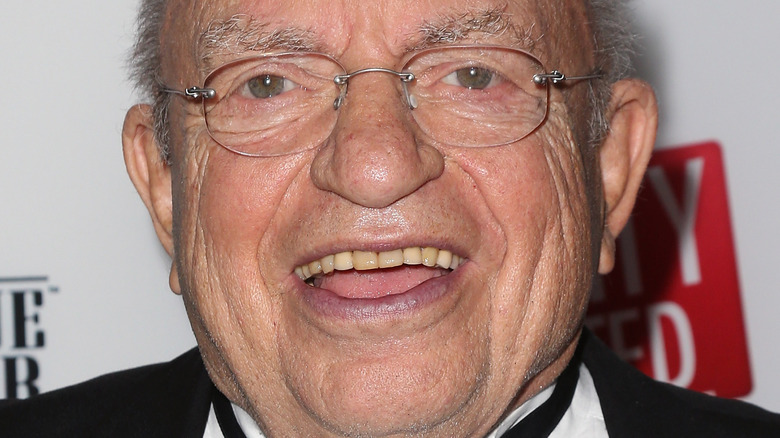 David Livingston/Getty Images
Actor Lou Cutell, whose multi-decade-long career spanned programs as disparate as "The Dick Van Dyke Show" and "Grey's Anatomy," has died. Per Deadline, Cutell's death was announced by his friend Mark Furman in a Facebook post on Sunday. No cause of death was released at the time. Cutell was 91.
"After 91 years, and a great life, my friend Lou Cutell went home," Furman's post reads. "A film, theater and character actor. Big Larry in Pee Wee's Big Adventure, Ass Man in Seinfeld, Abe in Grey's Anatomy S12,E4. He took me to Lucille Ball's house in 1986. Rest in peace Lou."
The actor's career started off in 1961 when he portrayed William Berry in a Broadway production of "The Young Abe Lincoln." Cutell would go on to make a home for himself in television, film, and on stage, establishing himself as a character who had quite a few notable roles through the years.
You might remember him as Howard Cooperman on Seinfeld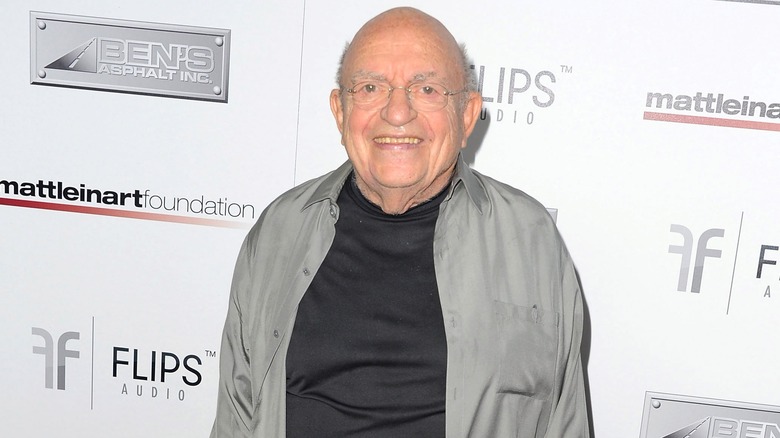 Angela Weiss/Getty Images
To modern audiences, Cutell is likely most memorable as Dr. Howard Cooperman in "The Fusilli Jerry," Episode 20 of the 6th season of "Seinfeld." Per IMDb,  Cooperman is the intended recipient of a vanity license plate which ends up in Cosmo Kramer's (Michael Richards) hands. The tags are emblazoned with the unforgettable moniker "ASSMAN," and Kramer is puzzled and intrigued by their existence. He's fairly sure that they must belong to a proctologist. A chance encounter ultimately unites Cooperman and Kramer after an accident involving a pasta sculpture of Jerry Seinfeld and Frank Costanza (Jerry Stiller). Cosmo accompanies Frank to the proctologist's office — and a passing remark from Cooperman makes Kramer exclaim "You're the assman!" – bringing the license plate back to where it belongs.
Cutell's television roles span from small parts on shows like "My Three Sons" in the '60's all the way to "Betty White's Off Their Rockers," a candid reality prank show involving senior citizens in which Cutell was a cast member. To filmgoers, he is memorable as the mohawk-sporting Big Larry in "Pee Wee's Big Adventure," and he also appeared in "Honey, I Shrunk the Kids" and "Wedding Crashers." Likewise, he was in the off-Broadway cast of "Viagra Falls" in 2010.