Where Does Disney+'s Hawkeye Fit Into The MCU Timeline?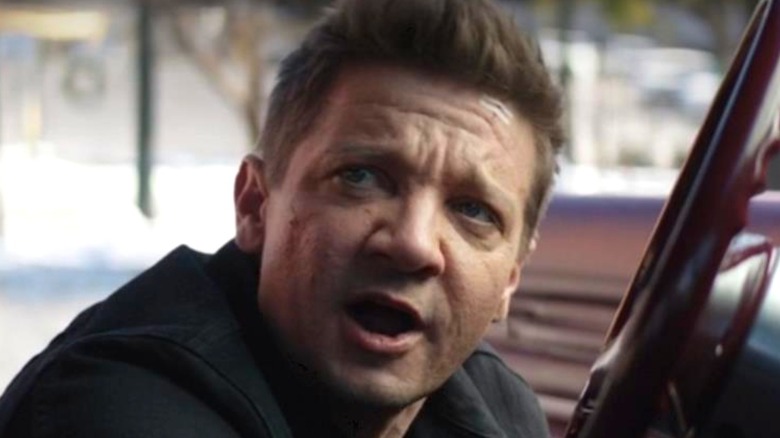 Marvel Entertainment/Disney+
The fourth live-action series from the MCU is here, as "Hawkeye" has debuted on Disney+ with a festive two-episode drop. Clint Barton (Jeremy Renner) has a whole new set of problems on his plate, all thanks to new pal Kate Bishop (Hailee Steinfeld). This is the first time MCU fans have seen Clint since "Avengers: Endgame," where he attended Tony Stark's (Robert Downey Jr.) funeral with his un-blipped family.
Things pick up where "Endgame" left off, as it's evident from "Hawkeye" that we're living in a world after the events of the film as Clint continues to mourn Natasha (Scarlett Johansson). However, it's not 2021 in MCU right now — it's actually 2024 thanks to the time jump from "Endgame." We've had four films and three live-action series since the 2019 movie, though, and they don't necessarily fit into the timeline by order of their release dates. So, where does "Hawkeye" fit in the current timeline of the MCU?
Hawkeye is the furthest movie out on the MCU timeline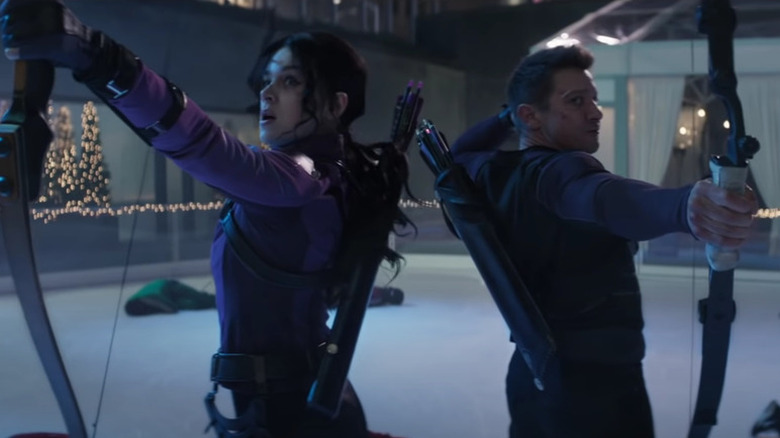 Marvel Entertainment/Disney+
"Hawkeye" takes place during Christmas in 2024, so that makes it the furthest out show in the MCU currently. Every show and movie that has come out within the universe since "Avengers: Endgame" takes place before Christmas in 2024, making "Hawkeye" the outermost project at this time. For now, we don't know if the Clint Barton series will push over into 2025, as New Year's Eve hasn't been teased in any promotions, but we'll have to wait and see if it's the first project to break that barrier.
With the exception of "Black Widow," every film and series that came out after "Endgame" takes place after the second snap. Here's how they all line up in chronological order: "WandaVision," "Loki," "Shang-Chi and The Legend of the Ten Rings," "The Falcon and the Winter Soldier," "Eternals," and "Spider-Man: Far From Home." The upcoming release of "Spider-Man: No Way Home" also takes place before "Hawkeye," as it takes ocurrs after its predecessor.
New episodes of "Hawkeye" drop every Wednesday on Disney+.