What Really Happened To Derek Hough On Dancing With The Stars?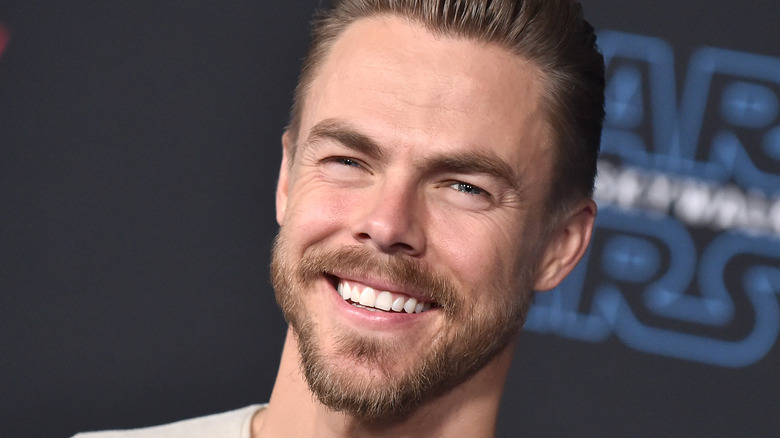 DFree/Shutterstock
It goes without saying that Derek Hough has made a big impression on "Dancing with the Stars" fans all around the world. Having paired up with some notable celebrity dance partners such as Nicole Scherzinger, Ricki Lake, Jennie Garth and more, Hough has won the competition six times (per The Futon Critic), making him the most successful performer in the franchise's history.
Hough's days as a contestant on "Dancing with the Stars" might be behind him now. However, since 2020, he's used his expertise to advise and critique other participants as one of the show's main judges. The former contestant has been popular among fans in his new role, and many of them will be upset to learn that he's set to miss the current season's finale.
As USA Today points out, though, the reason he won't be able to join Len Goodman, Carrie Ann Inaba, and Bruno Tonioli for the upcoming episode is pretty understandable. In fact, the announcement is the latest upsetting news to strike the show this season following Suni Lee's health concerns in recent weeks, because it turns out that Hough was recently diagnosed with COVID-19.
Derek Hough will miss the Dancing with the Stars finale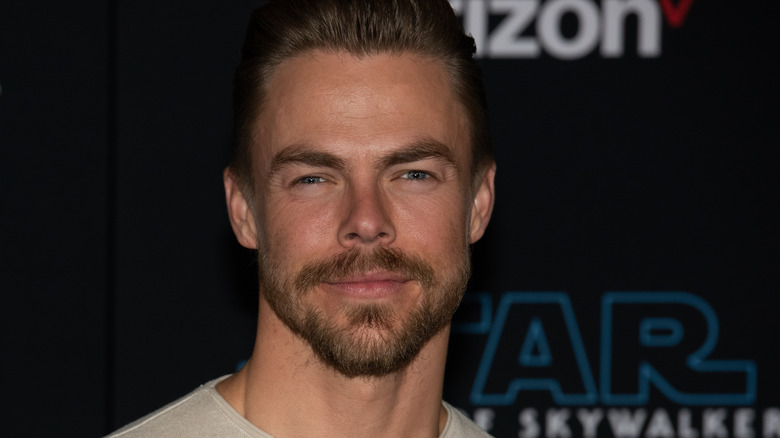 Silvia Elizabeth Pangaro/Shutterstock
Derek Hough, 36, originally took to Instagram to share the upsetting news with his followers. "I have some news to share and I want you to hear it straight from me," he said in a video. "Even though I've been fully vaccinated, I've just been diagnosed."
The "Dancing with the Stars" judge assured fans that he's feeling "OK" and "strong," adding that he's taking advice from medical professionals" and "doing everything [he] can to get better." The good news is that he has his dogs to keep him company and seems to in upbeat spirits.
CDC guidelines state that fully vaccinated people who test positive for COVID-19 must "isolate at home for 10 days." While Hough could still make a virtual appearance, he'll be replaced by his sister, Julianne Hough, for the finale (according to ET). Hough has plenty of experience with the show in her own right, having won the competition twice.