The Queen's Gambit Scene That Had Fans In Tears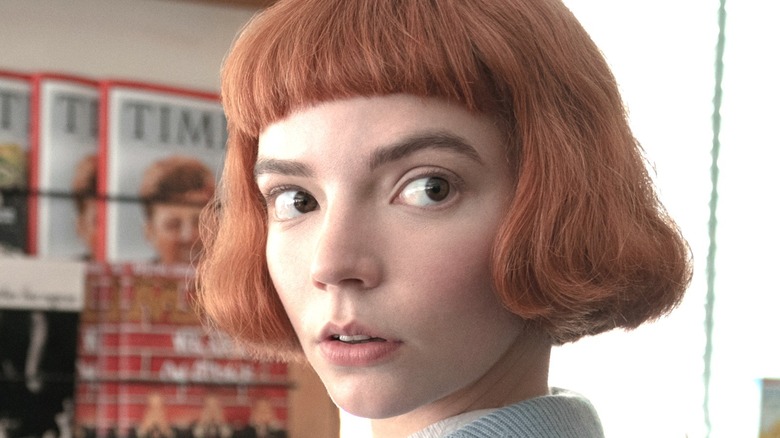 Ken Woroner/Netflix
"The Queen's Gambit" was an instant hit when it premiered on Netflix in October 2020. Around 64 million households have tuned in to the series, according to LADbible, and it won an impressive 11 Emmys and two Golden Globes. In fact, per LADbible's estimation, it still stands among the streaming service's most-watched TV shows ever, even after the mind-blowing success of "Squid Game" and "Bridgerton" (although, that doesn't mean you should expect a second season).
The series stars Anya Taylor-Joy as Beth Harmon, an anti-social orphan who discovers a love and a talent for chess thanks to her orphanage's janitor, Mr. Shaibel (Bill Camp). Mr. Shaibel, who's just as introverted as Beth, reluctantly takes her under his wing when he finds her wandering the building and notices just how intelligent she is. Beth eventually grows into quite the chess master while also, unfortunately, slipping into a drug and alcohol dependency.
The series has its fair share of heartwarming and poignant moments throughout its seven episodes, but one particular scene involving Mr. Shaibel has fans gripping their tissue boxes.
Fans found the aftermath of Mr. Shaibel's funeral to be the most devastating scene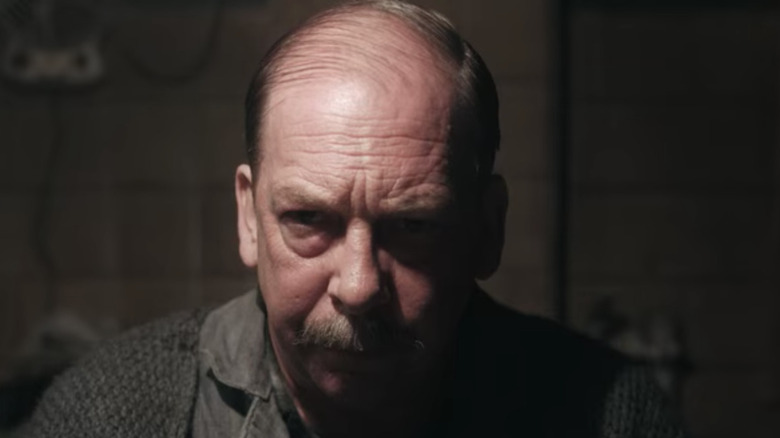 Netflix
Beth owes a lot to Mr. Shaibel. He taught her the basics of chess and became a mentor during her bleak days at the orphanage. He even sent her money for the entrance fee to her first official chess tournament. So in the final episode when Jolene (Moses Ingram), one of Beth's few friends from the orphanage, tells her that Mr. Shaibel has passed away, they both attend his funeral.
The funeral itself is just plain sad, with scant few people dispersed throughout a tiny church's pews. But the real tear-jerking moment comes after the funeral when Beth and Jolene return to the orphanage itself. Beth goes into the basement where she played many matches with Mr. Shaibel, and what she finds is heartbreaking. On the wall is a collage of newspaper clippings and pictures of Beth throughout her successful chess career. It turns out, the quiet Mr. Shaibel had been keeping up to date with her every move. 
This reveal is the moment when tears really started falling. Reddit user u/CookieCatSupreme wrote, "That really got me. I'm not one to cry at tv shows/movies often but the tears started flowing the moment the wall of clippings was shown – even before it came into focus." Another user, u/atleastfoot, wrote, "This was the single scene that brought tears to my eyes throughout the series. I expected it but didn't expect it to hit in that way." Just like the Reddit users, we weren't expecting such a heartrending conclusion to Mr. Shaibel's part in Beth's story, and it certainly got us choked up, as well.