The Halle Berry Hidden Gem That Is Taking Off On HBO Max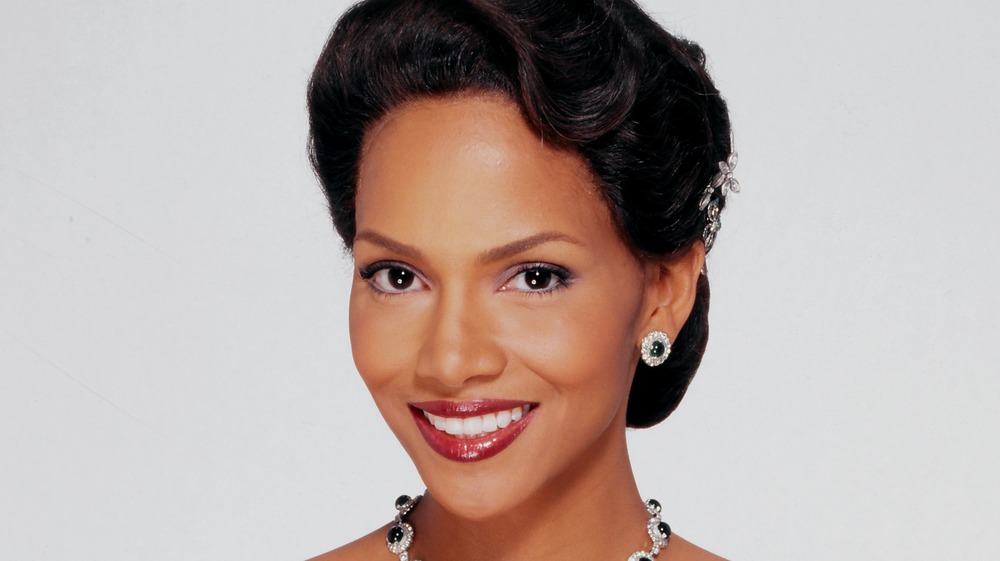 Harry Langdon/Getty Images
If you click a link and buy a product or service from a merchant, we may be paid an affiliate commission.
For this year's Black History Month, HBO Max has made a classic made-for-TV film starring Halle Berry available for streaming for the first time and it's absolutely worth watching.
Halle Berry made history in 2002 when she became the first woman of color to win the Academy Award for Best Actress for her phenomenal performance in the drama Monster's Ball. Sobbing, she took to the stage and said, "This moment is so much bigger than me. This moment is for Dorothy Dandridge." Berry was referencing singer, actress, and Marilyn Monroe contemporary Dorothy Dandridge, who was the first Black woman nominated for the category.
But Berry had even more of a connection to Dandridge than just sharing an Oscar nomination, as only a couple years prior to her win, Berry herself played Dandridge in the biographical Introducing Dorothy Dandridge. The film chronicles the life and career of the famed actress as she moves from singing in nightclubs to working in Hollywood, where rampant racism and a controlling director contort her career. Who better to take audiences on a jaunt through Hollywood history than Berry?
Introducing Dorothy Dandridge is a true and tragic story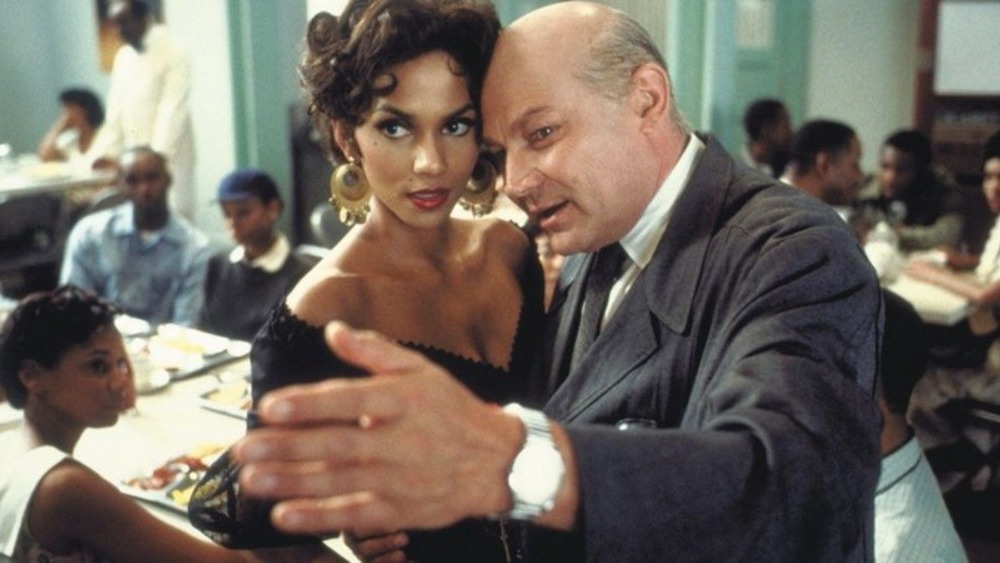 HBO
Co-written by Shonda Rhimes, the film now available on HBO Max explores Dandridge's life and career through her failed marriages, relationships with her manager Earl Mills (Brent Spiner) and director Otto Preminger (Klaus Maria Brandauer), and struggles with being a Black woman in an industry that won't cast women of color in leading roles. The outfits may be very '50s, but the sentiment is still relevant: Nearly two decades after Berry's Academy win, she is still the only woman of color to win the best actress Oscar.
It was Dandridge's her part in Preminger's musical Carmen Jones that earned her an Oscar nomination, but the project brought them closer together: Preminger, despite his sleaziness, became an obsession for Dandridge, even as he directed her life like he would one of his films, according to Dandrige's autobiography Everything and Nothing: The Dorothy Dandridge Tragedy (via Vanity Fair). 
In Introducing Dorothy Dandridge, Berry is every bit the magnetic star that Dandridge was. As an accomplished actress, she's got the range to go from oft-overlooked psychological thriller Gothika to the stunt-heavy action flick John Wick: Chapter 3 – Parabellum, but she shines as the '50s movie star. For her portrayal of Dandridge, Berry won both a Golden Globe and an Emmy. Twitter user @theurbanegirl thinks that wasn't enough, though, writing: "Halle Berry won a Golden Globe for her role in "Introducing Dorothy Dandridge". An Oscar. She should have won an Oscar."
It's a bit of a tragic story, but Introducing Dorothy Dandridge is a compelling tale about an important woman in history facing racism and abuse that still haunts Hollywood.