Everything You Need To Know About Garrett Randall In Yellowstone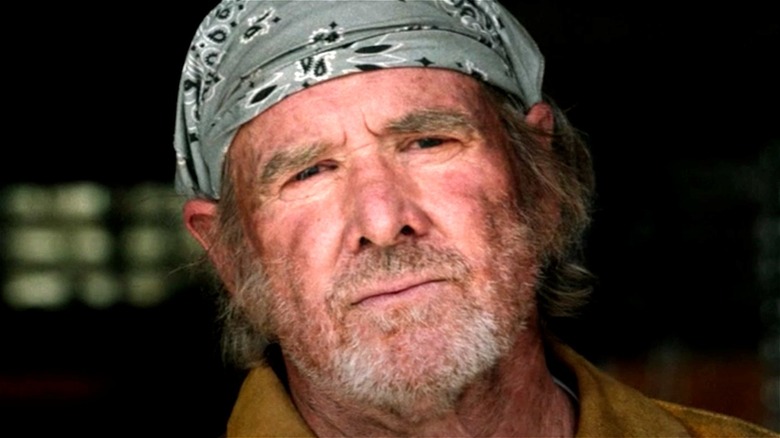 Paramount Network
Contains spoilers for "Yellowstone" Season 4
Paramount Network's "Yellowstone" is never short of sudden, brutal plot twists, let alone characters who are hiding something. The show's ongoing Season 4 has certainly managed to bring a lot to the plate on both of those fronts, since the Dutton family is dealing with the aftermath of a pretty serious attempt on the lives of patriarch John (Kevin Costner) and his two biological kids, Kayce (Luke Grimes) and Beth (Kelly Reilly). 
Yeah, you read that right — two biological kids. See, that's another whopper the show's third season brought in the mix. It turns out that Jamie Dutton (Wes Bentley), who's always been a bit of an odd man out in the Dutton family, is actually adopted. His biological father is Garrett Randall (Will Patton), a grizzled ex-con who killed his drug addict wife — and Jamie's mom — when Jamie was just a kid. 
That would be plenty of drama for one character, but as the neo-Western's Season 4 is rapidly proving, papa Garrett seems to have plenty more tricks in his bag. But who, exactly, is this potentially emerging power player in the show? Here's everything you need to know about Garrett Randall in Yellowstone.
Garrett could be involved in the Duttons' assassination attempt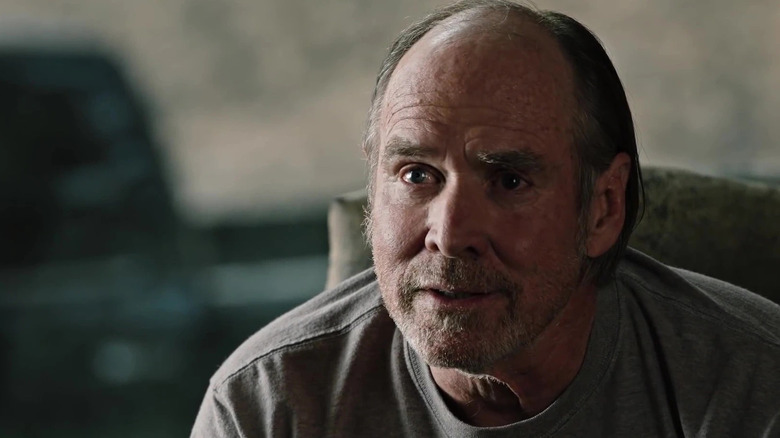 Paramount Network
Jamie might have conflicted feelings about his adoptive family and his personal ambitions regarding the Yellowstone ranch, but Garrett Randall certainly doesn't. "The Yellowstone ain't a ranch, it's an empire," he advises Jamie in Season 3. His notes on gaining control of said empire are downright chilling. "It's the simplest thing on earth," he says. "You kill the king."
It's easy to assume that the old ex-con is simply trying to influence Jamie into making a move at the other Duttons, and the possibility that he might be behind the attacks at the end of Season 3 have lingered pretty much since the second said attacks took place. However, Episode 4 of "Yellowstone" Season 4, "Winning of Learning," reveals that Randall might very well be much more dangerous than viewers might have assumed. As the characters finally uncover the identity of the man who may have organized the attacks on the Duttons, Jamie is shocked to find out that this man, Riggins, is a former cellmate of Randall. 
This could, of course, be a huge coincidence, and Randall could be genuinely unaware of what his old acquaintance has been up to. Then again, the direction of the Jamie-Garrett storyline is one of the biggest unanswered questions that carried over from "Yellowstone" Season 3. Garrett already convinced Jamie to make a play against the Duttons by allying himself with Market Equities. It's possible that he also decided to up the ante by organizing the attacks — either to help Jamie get the ranch as a bit of misguided fatherly help, or worse, to become the power behind the throne himself. If it's the latter, it could just be that the show is stealthily setting up Garrett as one of the most dangerous villains yet. 
Garrett's actor has a history with Kevin Costner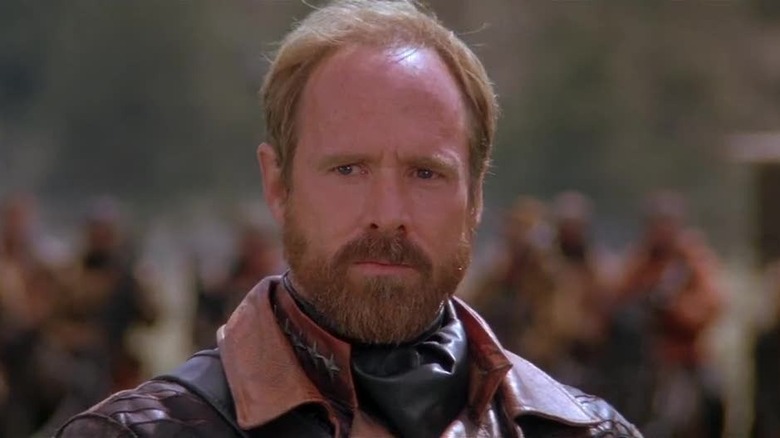 Should Garrett prove to be a true villain, there's delicious precedent in the possibility of him facing off with John Dutton. After all, Garrett's actor Will Patton has a history of onscreen animosity with Kevin Costner, courtesy of the 1997 movie "The Postman." The Costner-directed adventure movie takes place in the post-apocalyptic badlands of Utah, where a mysterious government envoy known only as the Postman (Costner) faces off against a powerful militia led by General Bethlehem (Patton). 
Per Rotten Tomatoes, "The Postman" holds the distinction of being even more critically panned than its fellow Costner apocalyptic drama, the notorious box office failure "Waterworld" (via Rotten Tomatoes). Nevertheless, it is a major motion picture that Costner is clearly fond of and has defended in the media (per Deseret News). As such, the casting of Patton as a possible nemesis for John Dutton could very well be a nice callback to the movie that has been largely swallowed up by the annals of time.